If you have engaged in video calls, you must have come across Zoom or Houseparty. These two apps offer the same
If you have engaged in video calls, you must have come across Zoom or Houseparty. These two apps offer the same services but are pretty different in how they look, feel, and operate. To get you into the know, Google Duo and Skype are other apps that are more popular and work similarly. This article will address some of the differences between Zoom and Houseparty.
Zoom is around seven years old and is the product of Zoom Video Communications Inc., an American-based communications and technology (com tech) company. Technically a year old, Houseparty is the creation of Life Air Inc. Life Air Inc. is a subsidiary of Epic Games, a video game company best known for its success in Fortnite.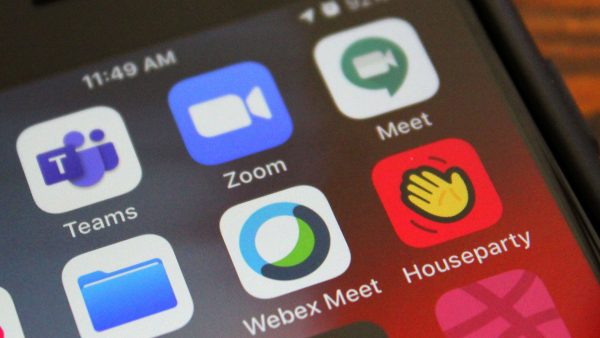 Functionality differences
Perceived level of formality: While Zoom is taken as a business app and seen as a formal platform, Houseparty is informal or casual-formal. This difference can be seen from the nature of its makers – one was made by a com tech company and another by gamers (kinda).
It has been noted that Zoom is popular among businesses and formal institutions, while Houseparty is a sensation for teenagers. It would seem awkward for your boss to call a meeting on Houseparty or for your bestie to send you a Zoom meeting link.
In-app fun: While Zoom has sophisticated features such as recording meetings and setting virtual backgrounds, Houseparty offers in-app games that users can play. These games are like Quick Draw, Trivia, and Chips. The target audience for Zoom explains why it cannot be as fun as Houseparty. Houseparty is made for a more casual audience.
On the time issue: On Zoom, time is of the essence. Each Zoom meeting is usually allocated 40 minutes, and once this time elapses, the meeting closes (whether you are done or not), and Zoom removes all the participants. On the flip side, Houseparty does not put any restrictions on time. This sets it as a freestyle video chatting app.
On numbers: On Zoom's basic plan, meeting hosts can add up to 100 participants. Again, this is a feature that is focused on businesses. On the other hand, Houseparty can only accommodate up to 8 users on a single video chat.
Which is easier to access? When looking at a video chatting app, one of the things you usually want to know is how easy it is to use it to set up a chat or a meeting.
Setting up a chat and making others join is trickier on Zoom than on Houseparty. Scheduling a meeting requires you to set the date and time (from and to). There is also an option to set the Time Zone (aha, you read it right!). You always need to invite the participants using a link. If you're doing it for the first time, it can be a little overwhelming.
On the other hand, Houseparty is very simple to use. You can invite your contacts or link them with your Facebook friends. Your friends who have Houseparty are usually notified that you are "in the house" once you launch the app.
Which one?
Both apps are incredible creations, and you can have both to serve different video-chatting needs. If you're looking at hosting a virtual classroom, then Zoom it (get it?). If you want to round up your few high school friends, then use Houseparty. The answer is each one for the question, which one?
---