The days when we could watch sports games only on TV are long gone. Today, there are many sports streaming options
The days when we could watch sports games only on TV are long gone. Today, there are many sports streaming options out there. While many websites offer sports streaming for a certain fee, some still provide the service for free. Keep reading if you have been looking for sports websites that allow users to watch the games without fees. We are going to share a few reliable and easy-to-use options.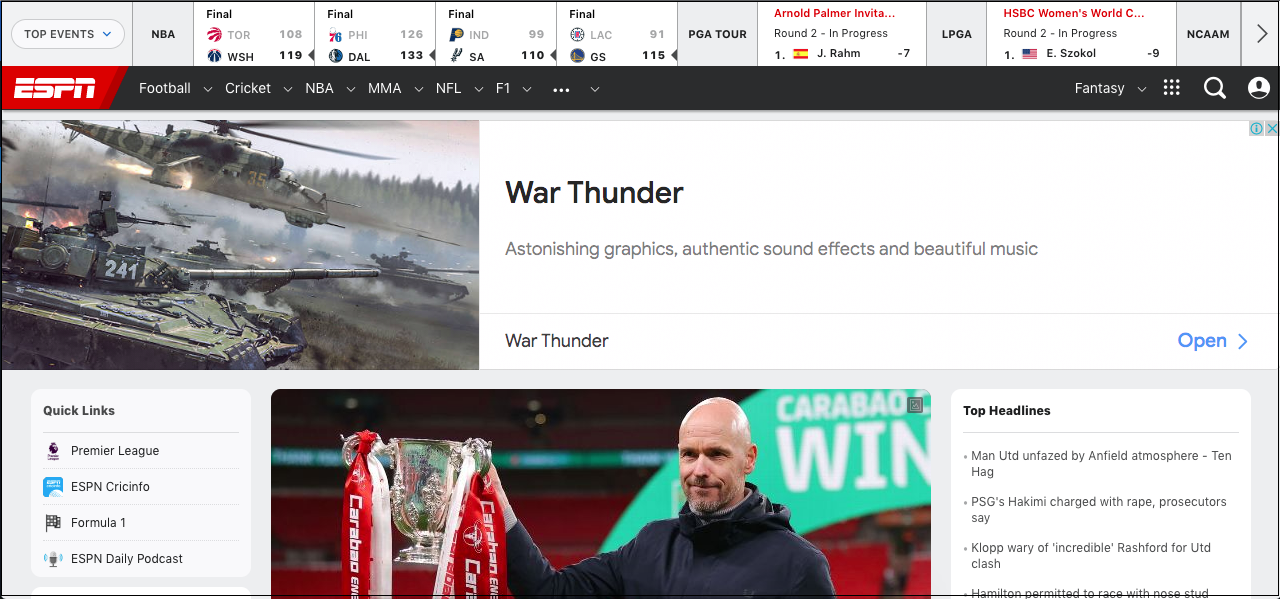 ESPN doesn't need a special introduction since it is one of the most popular sports channels in the world. The site offers a few channels accessible as live streams. There's a bit of variety to choose from; however, most games are locked and available to paying viewers or subscribers.
Still, a few games are available, limited to the ones the site has rights to live stream. So, fingers crossed that the matches you want to watch are available for streaming. The sports you can watch are tennis, basketball, baseball, hockey, etc.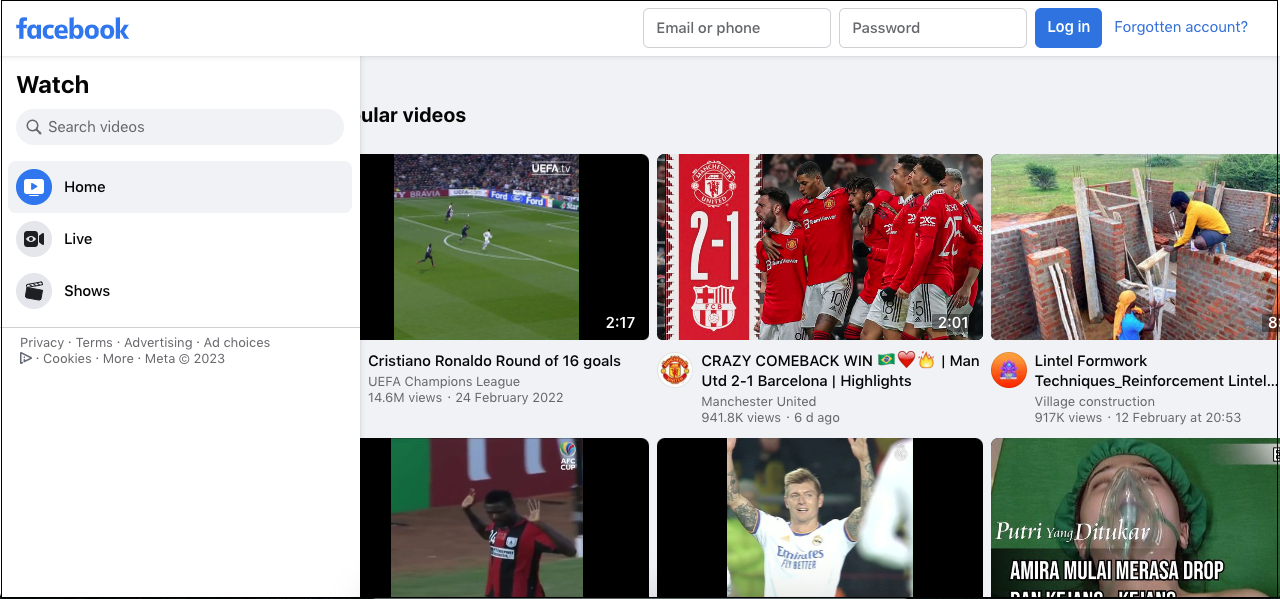 Perhaps you didn't know this (especially if you are not such an active Facebook user), but you can watch video content on Facebook, sports included. You need to go to Facebook Watch, log in to your account, and choose the option Search videos (search bar). There are different sports you can watch. If you don't have a Facebook account, this is a great time to sign up and enjoy watching sports for free.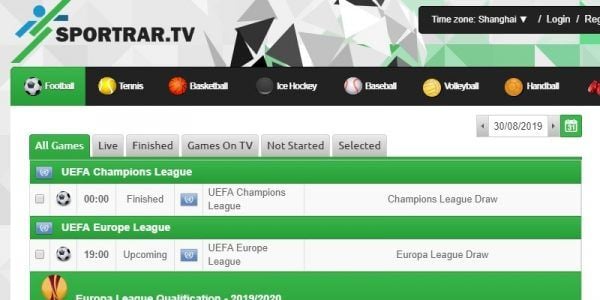 Here is another place where you can watch your favorite sports online. Sportrar offers a variety of sports that you can watch but prepare for a ton of ads and pop-ups, as these can be pretty annoying. If one of the streaming links does not work (which may happen often), you will see a list of other available ones. There are several categories on the site, such as Live games, games on tv, and the list of games that didn't start. You can watch soccer, tennis, volleyball, handball, ice hockey, fighting, and more.
Another excellent option for all those who would like to watch sports online. Laola1 is an Austrian website that offers a variety of sports from all around the globe. If you are into soccer (UEFA Championship League, UEFA Europian league, Primera, and Bundesliga included) or volleyball, you will find many available matches.
If you encounter annoying ads before or during the videos, you may consider becoming a premium user. In that case, the ads will be gone, and you will be able to watch sports without interruptions. As mentioned, you can watch soccer matches and volleyball, but there are also basketball, handball, motorsports, and more.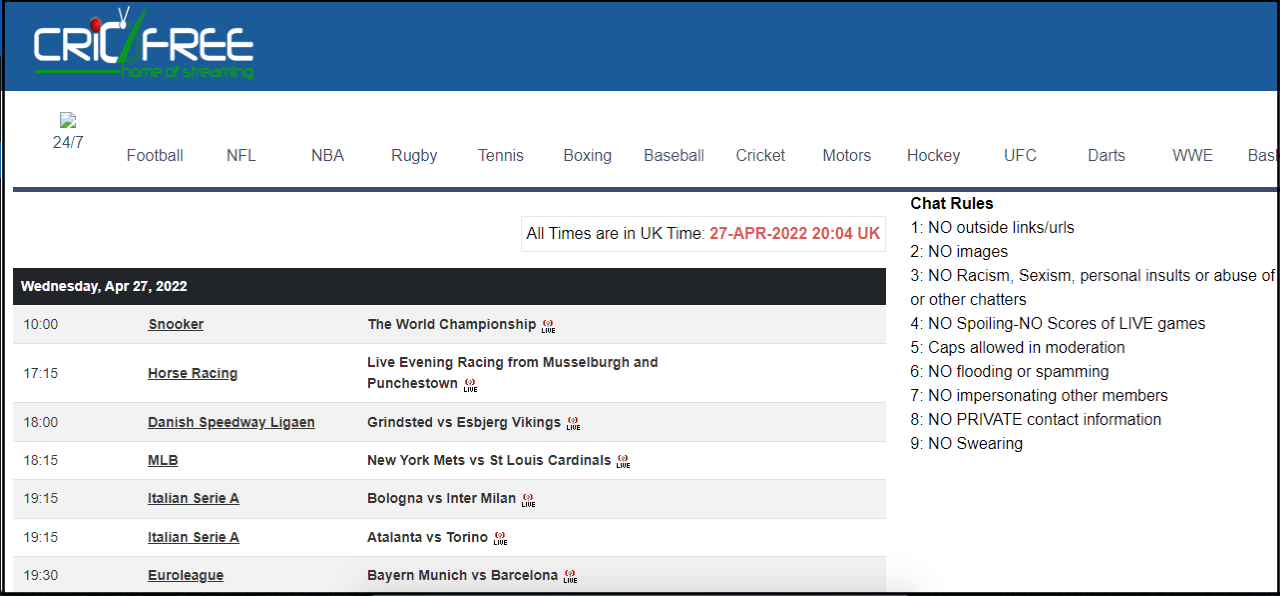 This site offers a variety of sports and has something in common with Sportrar.tv we have previously mentioned. The thing these two websites have in common is something users don't like that much – tons of pop-ups and ads. However, all the sports content offered on Cricfree is free.
Many sports are available, from tennis, football, baseball, basketball, darts, and boxing, to rugby, motorsports, and golf. So, there is something for everyone's taste. You can see the list of the upcoming matches and the live ones.
---