What is VPN? VPN or virtual private network is an online connection process that is used to improve the security
What is VPN?
VPN or virtual private network is an online connection process that is used to improve the security and privacy of users. Whether you use a private or public network, there is always a chance that you might get hacked. Sure, there are plenty of online security tools that claim to protect you but not all of them work effectively. Even if you have them, a single moment of negligence added with terrible luck can lead to you losing all your stored private information.
VPNs were used profusely by corporations to protect their sensitive data but today it has become an essential tool for both companies and private individuals to protect themselves online. Technology is always a double-edged sword as it is available to everyone. It can be used for good or bad depending on the purpose of the individual controlling it. Just as more and more online security tools pop up, the number of ways in which hackers can break through the digital walls also increases. So maybe instead of building a wall, we should just pretend that we're somewhere where we are not and that is exactly what VPN does.
How Does VPN Protect Me?
The genius of the VPN is in its simplicity. Rather than fighting against external threats, it diverts your network location away from your local address. A VPN tool basically takes your initial IP address and replaces it with another making it near impossible for others to track you online. For instance, if you live in New York, you can use a VPN to make it appear that you are browsing from Berlin. It essentially creates a private online connection between a user and their device making it impossible for prying eyes to see where and what you are doing.
To be more specific about the way VPN helps you, here are some of the things it does.
It Hides Your IP Address
It Changes Your IP Address
It Encrypts Your Data Transfers
It Hides Your Location
It Gives You Access To Blocked Websites
History of VPN
In order to understand something fully; you need to know about its past and its original purpose. Ever since the internet took the world by storm, there has been a need for more secure data transfers. VPN first came into being as an extension of peer-to-peer tunneling protocol or PPTP in 1996 when an employee working at Microsoft developed the latter method. Anti-virus software began to flood the market as a way of protecting oneself online but it was only effective at the end-user level. There was a need for a way to secure the connection itself instead of a defensive mechanism and that is how VPN came into being.
In the beginning, VPNs were almost exclusively used by businesses as they required secure connections for protecting extremely sensitive data. However, by the 2000s, a series of cyber-attacks swept all across the world providing the need for VPNs to become more accessible. In the last two decades, several companies have brought out VPN tools to the market and some of them have been very effective at preventing online attacks.
The Broader Uses of VPN
You might think that the VPN is only for securing yourself online but it is so much more than that. It can also help you bypass otherwise inaccessible avenues. For instance, if certain sites are banned in certain countries, then by using a VPN a user can gain access to it by changing their online location. VPN played a crucial role in the recent freedom struggle in Egypt when the former government tried banning social media sites to stop the news about the revolution from spreading all over the world. By using VPN, several activists and journalists were able to cover the whole event and show them to the world. People from all over the world were communicating with those struggling in Egypt to help the latter in any way they can.
Another reason to use a VPN is not just to safeguard yourself against bad actors but also from your own government. From numerous leaked documents by Wiki Leaks and individuals like Edward Snowden, the world came to know about several top-secret ways in which the government was trying to spy on its own people. While there might be a semblance of reason in such a tactic, it is highly intrusive. VPN can help you to be invisible online and also unlock geo-restricted online content such as YouTube, NetFlix, Hulu, etc.
5 Best VPN Services in the World
As mentioned above, there are numerous reasons why you should get a VPN. But how do you find an effective VPN service that actually works? Here are some of the top VPN services in the world according to users and everything you need to know about them.
Winner 
The Top All-Rounder VPN Service
ExpressVPN is easily one of the top three VPN services available in the market today. It offers a whopping 148 locations across 94 countries along with several unique features to assist you on mobile and desktops alike. The product is available for several platforms such as Windows, Mac, Linus, iOS, Android and even Blackberry (limited models).
Unlike other VPNs, they add routers, offer browser extensions and unblock DNS content for numerous devices and even Smart TVs. They provide extensions for some of the most popular online browsers such as Chrome, Firefox, Safari, etc, which allows you to switch locations and servers whenever you surf the internet. Moreover, ExpressVPN also supports Amazon Fire TV and Android TV.
Learn more at ExpressVPN.com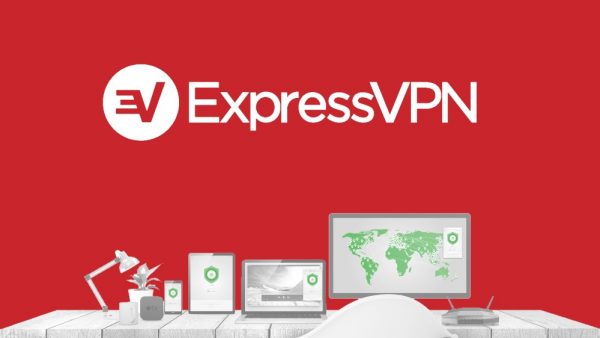 You also get P2P support and a kill switch which allows you to stay hidden if your network ever drops. Another interesting aspect of ExpressVPN is their privacy policy. A lot of other service providers word their privacy policy in a very vague way. You don't get that with Express VPN. They very clearly state that they do not collect logs of your activity including your browsing history.
What's great about ExpressVPN?
2000 servers and 148 locations across 94 countries
Easy setup across different platforms
Helpful tutorials and guides
24/7 email and live chat support
30-day refund
Great speeds
What's Not So Great about ExpressVPN?
No free trial
Can only support 3 connections at a time
Price
Final Verdict
If you are looking for an all-round and fast VPN service at a decent price, then ExpressVPN is the service to go for hands down.
Runner- UP
The Best VPN Service
NordVPN is a company based in Panama with over 1 million customers from all over the world. It provides over 4050 servers across 60 locations and allows you to have 6 simultaneous connections. Where NordVPN stands apart from the competition is in its features. They are available on a variety of platforms such as Windows, Mac, iOS, and Android and come with a kill switch as well as a DNS leak blocking.
Performance-wise, you get very good speeds and everything runs like a well-oiled machine. One great aspect of NordVPN is that it has a connection wizard that can help you to set up the connection based on your browsing needs ranging from P2P, security, streaming or just being anonymous online. As far as security is concerned, their Onion over NordVPN solution is perfect for shielding you from prying eyes by routing your traffic through the VPN server and then the Onion router.
learn more at NordVPN.com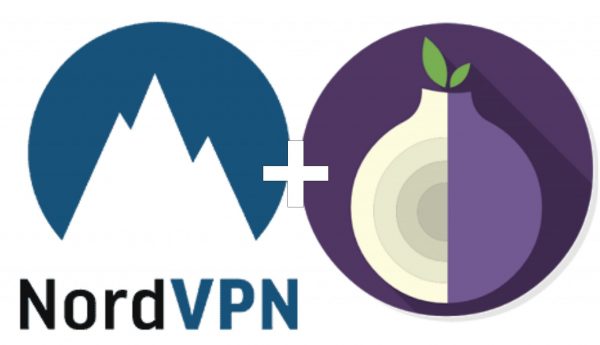 Unlike other VPN services, they keep everything clear, concise and up to the point making it easy to go through the whole content.
You can get a 3 day trial for new users but strangely they don't mention that on their website. You can purchase the VPN by choosing the package of your preference.
What's great about NordVPN?                                         
Good performance
Good speeds
3 Day trial
30-day money-back guarantee
Over 4400 servers
What's Not So Great about NordVPN?
Windows client isn't designed well enough
CyberSec, the adblocking filer is very basic
Price
As far as the pricing is concerned, their 2-year subscription plan is an absolute steal at $79 being billed every 2 years. Their single month charges might be a bit high but the 2-year plan is just golden. You also get a 30-day money-back guarantee if you are not satisfied with their services.
Final Verdict
NordVPN is easy to use, affordable and reliable VPN service that provides great performance and good speeds. The client for Windows does have a few kinks to it but overall the product provides enough upside that you can forgive its minor issues.
The Top Performance and Security-Based VPN Service
VyprVPN
With a name like VyprVPN you know they are not to be messed with and after using the product, it sure is true. It has over 700 servers across 73 locations supporting over 200,000 IP addresses which are impressive numbers. Based in Switzerland, VyprVPN has certain strategic location-based advantages that its competitors don't have. Switzerland is very favorable towards privacy policies in general and doesn't meddle too much into other people's private information.
What's sets Vypr apart from the others is easily their performance which is extraordinarily fast. Moreover, they also provide some cool features such as auto-connect which enables you to automatically connect to a selected location, a kill switch and better security via their proprietary Chameleon protocol and VyprDNS.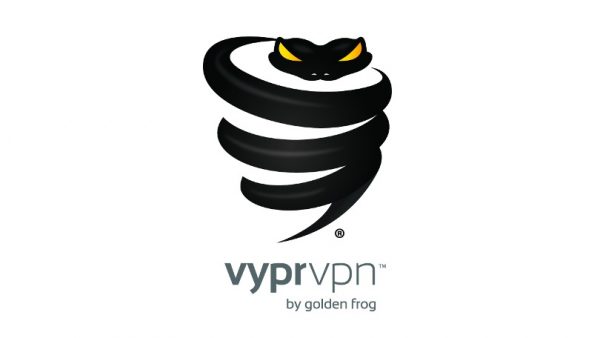 As far as compatible platforms go, VyprVPN is available for Windows, Mac, Android, iOS, Linux and smart Tvs. While standard members get to have 3 simultaneous connections going, premium users can run up to 5 connections. As far as their privacy policy is concerned, they state their points very clearly. In this service, there is some session logging but it is explained well and in enough detail to grasp their purpose which does seem very fair.
What's great about VyprVPN?
700 servers across 73 locations
Auto Connect
Very powerful clients
Great Speeds
3 day free trial
High value annual plans
What's Not So Great aboutVyprVPN?
No refunds
All plans except the yearly one are a little expensive
Price
VyprVPN offers a standard and a premium plan with each having two options of paying month by month or a discounted annual option. Premium users also enjoy additional features such as access to VyprVPN Cloud and Chameleon Protocol.
Premium plan–
1 Month – $12.95 per month
12 Month – $ 6.67 per month
Standard Plan
1 Month – $9.95 per month
12 Months – $5 per month
Final Verdict
It's not the most affordable service but VyprVPN is a beast of a VPN. It is fast and very powerful but they do have session logging so you have to choose whether that is worth the great speed and performance you get from them.
The Top Likeable VPN Service in the World!
TunnelBear
TunnelBear is easily the easiest VPN product to navigate through and use without a shred of a doubt. This is certainly a very interesting service as there are many others who have more servers and locations but the simplicity of the product makes it actually better to have in some regard. TunnelBear VPN is a Canadian based service that has over 1000 servers and 20 plus server locations with the ability to support 5 devices.
What's pretty amazing about this service is their sense of clarity and their absolute disdain of unnecessary jargon. If you opt for most VPN service providers available, you will get absolutely confused at the way the tool is presented to you especially if you are someone new to VPN. Everything from the interface design to the layout and FAQs are made terribly confusing in most products. In TunnelBear you get exactly what you need to know in the simplest terms. It's perfect for fathers and mothers who grew up before the dawn of the internet because it disseminates the information in the best possible way.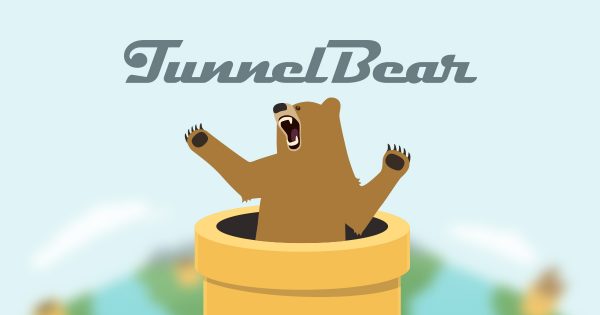 While the performance is impressively high locally, the speed does drop down a little when trying long-distance connections but this is something that most VPNs suffer from to be honest. Where this service stands apart is that it's a free service to use but you get only limited data of 500 MB per month. You can get higher data usage by going for a premium plan. They don't record any logging activity as mentioned in their privacy policy which is as transparent as they come.
What's great about TunnelBear?
Free to use
Incredibly intuitive and easy to use
Exceptional user experience
Transparent privacy policy
Great spread of server locations
What's Not So Great about TunnelBear?
Fewer customizable options
Too simple for experienced VPN users
Price
1 Year – $5.00 per month
1 Month – $9.99 per month
Final Verdict
Easily the most convenient VPN service out there today. It may not be the best performing or fastest VPN but if you are just starting out, it's the perfect service for you.
The Top Affordable VPN Service
Hotspot Shield
Hotspot Shield has over 2500 servers across 25 locations and at one point of time, it offered the greatest value due to their extremely low pricing. Over time they made changes to the amounts they charge but they still are extremely affordable for all the features you get with it and the lightning-fast download speeds. You also get a separate service called Hotspot Shield Business which is catered towards businesses and corporations more than private individuals. You can get it for Windows, Mac, Android and iOS platforms and although they used to support kindle, that is no longer the case.
As far as their privacy policy is concerned, while they do a good enough job explaining what they do and the reason why there is a tremendous amount of content you have to go through to read it all. Everything is expanded to such great lengths that you cannot find a single blanket statement. This might be ok for the average user but for the experienced VPN user, it may put off some because they usually want to know what exactly they are getting when they opt for such services.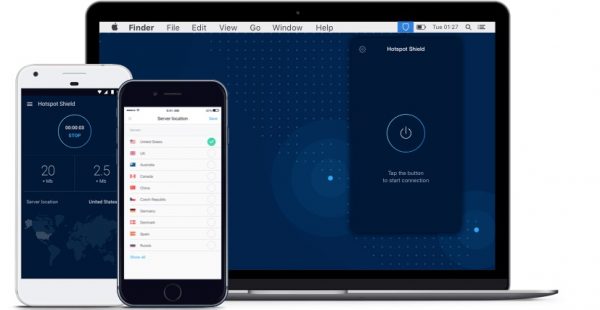 In terms of sheer performance, Hotspot Shield provides amazing download speeds for their price point. You will have no problem streaming content through popular services like Netflix, Hulu, Amazon, etc.
What's great about HotSpot Shield?
Very low price
Great speeds
Great Value
Good performance
7-day trial
What's Not So Great about Hotspot Shield?
Limited server locations
Limited options for configuration
Price
3 Years – $3.49 per month
1 Year – $5.99 per month
6 Months – $8.99 per month
1 Month – $12.99
Conclusion 
ExpressVPN is easily one of the top three VPN services available in the market today, following the NordVPN which has over 1 million subscribers.
Learn more at ExpressVPN.com
learn more at NordVPN.com 
---