MIUI is just another way that Xiomi wants to make their device more unique to their customers, just like what
MIUI is just another way that Xiomi wants to make their device more unique to their customers, just like what Samsung like's to do. The MIUI was initially launched ay before Xiomi Mi3, and since then it has been developed a lot and Xiomi has literally added thousands of different functionalities to it. Some of those functionalities are only found in those custom ROMs that you can install only after rooting your phone, but these are native in the MIUI case. In this article, we will go through about how you can manage permissions to different application on your Xiomi phone through the Permission Manager.
Through the Permission Manager, you can either set it up in a way that it will notify you every time when an application requires access to a different area/information on your phone, and then let you decide whether to allow or deny it.
We know that Xiomi has only recently got into a lot of action since launching its devices at ground breaking prices. And if you have your hands on one of those Xiomi devices, then this guide is perfect for you to know how to manage the permission on the new MIUI.
Step 1: Go to Settings Security – Permission. Once inside that Permission Manager, you will have to enable it prior to using it. Most of the time it is not already enabled.
Step 2: Once enabled, then go to Manage App Permissions option. This is the place where you will get a list of all the applications of which you can tinker with the permissions. This is crucial because if you are suspecting an app for making your phone lag, or accessing unnecessary information, you can easily manage from there.
The best part is that you can easily manage all the permissions. You can either completely deny the permission, or ask it to prompt every time it requires access to that part of your phone or information.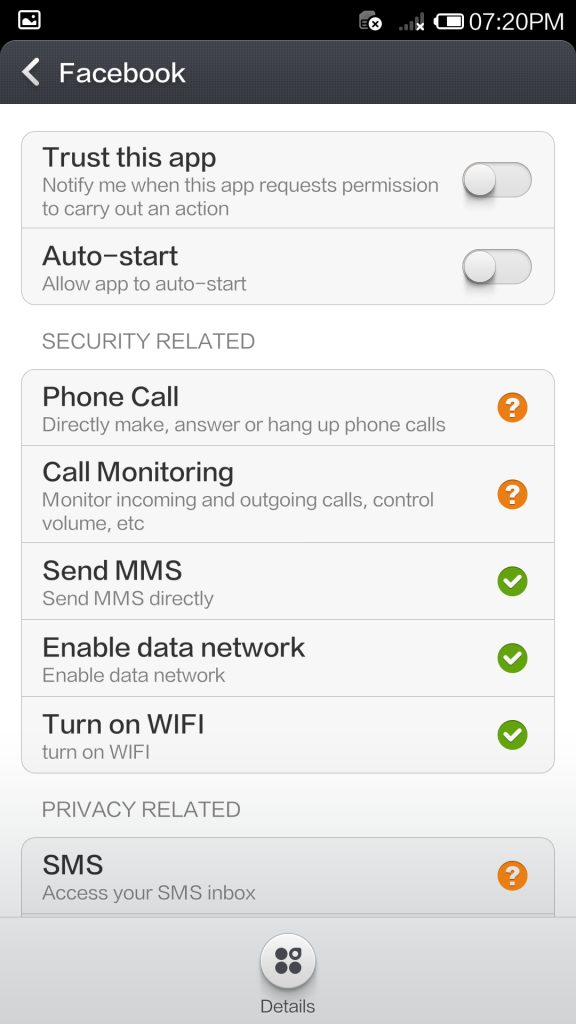 Step 3: There are 2 ways through which you can manage these permissions. You can either define the permissions for all the applications at once, or you can head over to the Apps tab, and then define the permissions on a per App basis. Just look out for the name of the app of which you want to alter the permissions, and then redefine it as per your needs or you think whether a particular permission is suitable for the work that that app does. This gives you even more customizability, because then you can tinker with each individual app on your phone.
Managing permissions is crucial in Android devices, because there are certain applications that get access to unnecessary areas of your phone, and steal your information. Most of the time, those applications steal your data in the background processes. This simply means that you will not be seeing what information that application is accessing. So it is best in our interest to deal with these apps.
Make sure you check out How To Add, Delete Homescreens, Widgets, Create Folders, etc. On Xiomi Mi3 so that you don't have a hard time doing it. MIUI is a new thing, right. We all need to learn.
---