None of us like the bright light hitting our eyes while we use our Chrome devices at night. Users can now relax
None of us like the bright light hitting our eyes while we use our Chrome devices at night. Users can now relax and have their eyes at ease because you now have an option which filters the blue light of the screen and lets you work or use your Chromebook for a longer time.
The feature is being called 'Night Light' and works onDev Channel. The developers used Chrome OS Canary initially to check this feature. Here we have discussed how to use Night mode in Chrome OS. Before that let's get into what night mode is in detail.
See also: How to pin apps to the shelf in Chrome OS
What Is The Night Light Mode
With the Night Light mode on the Chromebook, users can remove the blue light from their screen. This feature can be manually adjusted to a certain tint and then a timer can be scheduled for the color to take effect. Sometime back when this feature was available in Canary Channel the interface was similar to what the Dev Channel has. However, there is an addition made in the Dev Channel –a slider has been added which adjust the warmth of the tint.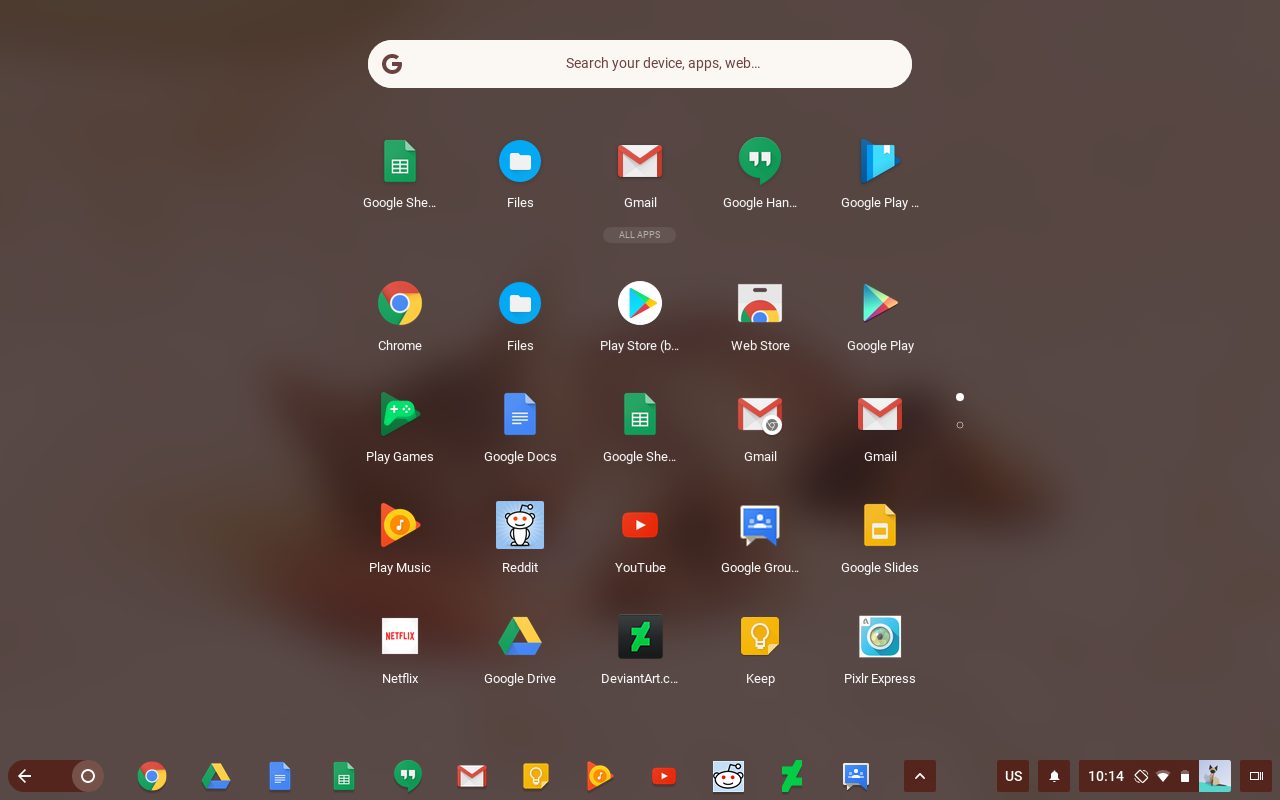 The Night Light feature is somewhat like the flux shade mode on Kindle which is a cross-platform computer program that automatically adjusts the color temperature of a display as per the time of the day and location of the device. The developers have created the Night Light mode keeping in mind the sleep disorders that users suffer from after they use their device at night.
Here is How to Use Night Light Mode in Chrome OS Dev Chanel
You need to go to the Settings of your Chromebook and click on the menu (displaying horizontal lines also known as hamburger menu icon).
Here select the About Chrome OS
Next click on Detailed Build Information
Locate the Dev Channel and select Change Channel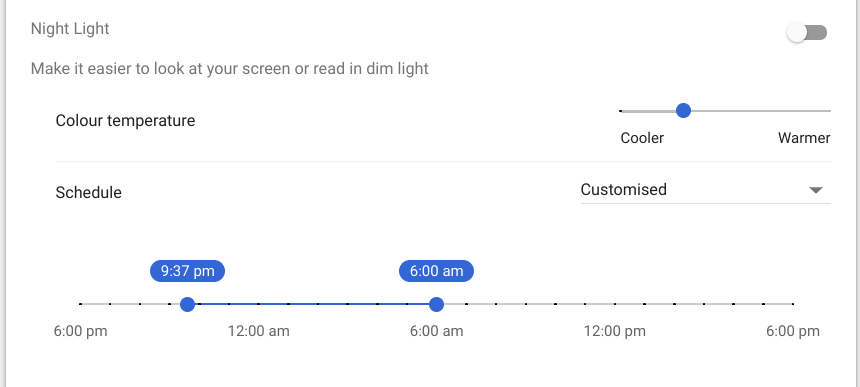 Dev Channel will update and restart. Once done you will be running on Dev build
Next, go to Display Settings and you will find the option to enable Night Light Mode
As you enable the Night Light Mode you will get options
You have a slider of color temperature which you can adjust from cooler to warmer. Below is a schedule slider which displays time from 6:00 am to 6:00 pm. You can select the time according to your likeness.
Once you have enabled the Night Mode in Chrome OS you will be able to enjoy working on your Chromebook even at night without any irritation in your eyes or sleep deficiency.
---