Windows systems have always been customizable. Rainmeter skins were earlier seen mainly on mobile systems but
Windows systems have always been customizable. Rainmeter skins were earlier seen mainly on mobile systems but now they are equally used on Windows PCs. Rainmeter basically allows users to add a lot of functions like audio player, animation, background, weather, processing units, date, time, and much more. With rainmeter skins you get a lot of advanced functions and super personalized desktop. There are all kinds of skins available, but here, we are going to list a few that are considered to be among the best ones.
See also: Best free music production software
Iron Man Jarvis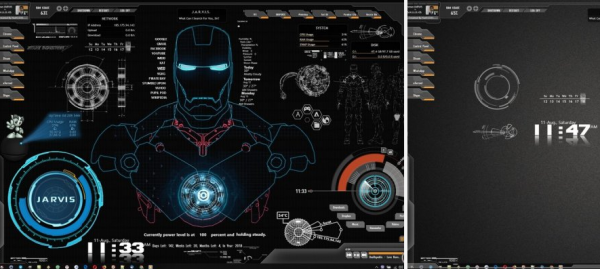 Iron Man Jarvis skin is quite popular among gamers and IT professionals. It is pretty fantastic skin for sure, and it is one of the highly customizable ones. You can use multiple options to set the clock, email, calendar, RSS Feed, Hard drive space, shortcuts for system files, and more. This is one of the heavy skins and that is why it is recommended for laptops that come with higher configuration. You can download this skin for free.
Tech A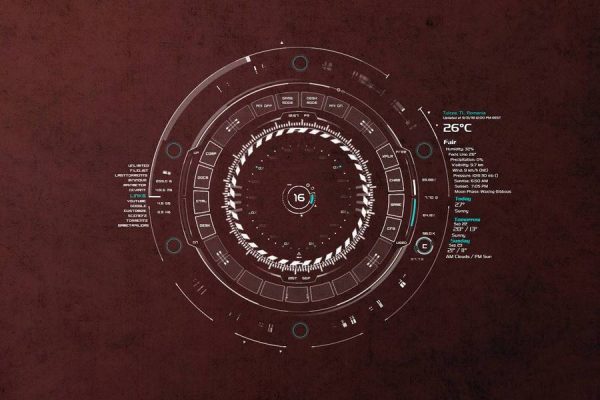 Versatile, minimal, and futuristic are the three words which can describe this skin. It shows RAM usage, CPU performance, files, and widgets revolving around an animated core. You can further customize your screen with direct links and bookmarks. This skin is also popular in the gaming community. Tech A skin provides you with all system information in one look.
Alien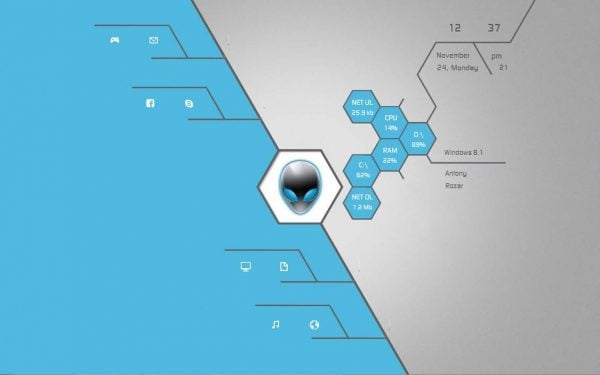 It is one of the simple yet most effective skins with highly customizable options. It is best used when paired with Alien wallpapers. Along with all other features, it also shows network properties, like upload and downloads speed, network strength, and system properties. It is also famous for being all time filterable skin.
Razor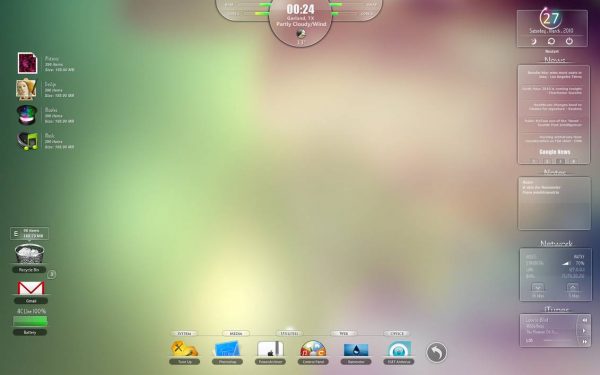 Effectiveness of this skin is reliant on wallpapers used along with it. If combined with correct wallpapers, the skin will make your desktop magnificent. The appearance can be similar to the view of Earth from the Moon. If combined with suitable wallpapers then it appears translucent and glassy. It displays weather information, network properties, date, customizable dock, and much more.
Newspaper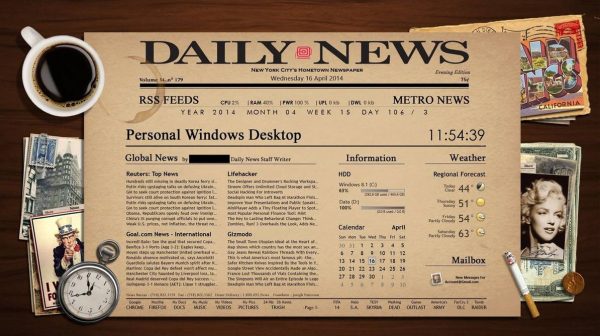 This skin is one of the Retro types of Rainmeter skins. It appears exactly like a newspaper. Important functions can be set as newspaper headlines.  You can set RAM, CPU processes, weather forecasts, calendar events, and many other things. It is one of the light skins and can be used in low configurations laptops and desktop computers.
Avengers SHIELD OS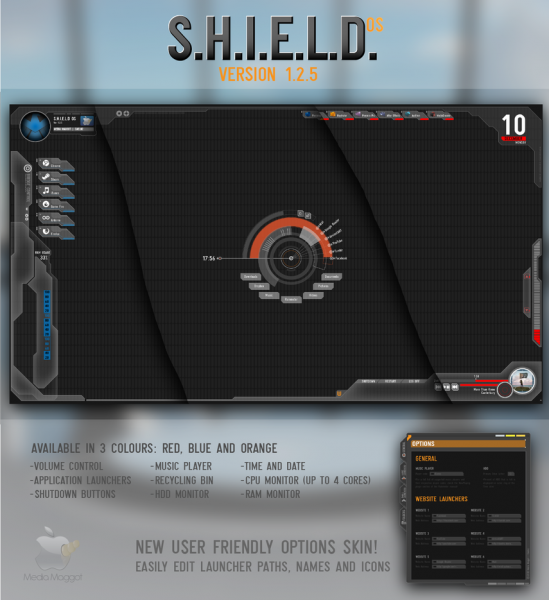 This skin is also known as Eagle skin. It is one of the best skins for those who work in entertainment, media, and music industry. Media players, sound controls, customized playback control bar, restart and shutdown button are some of the important features of this skin.
Senja Suite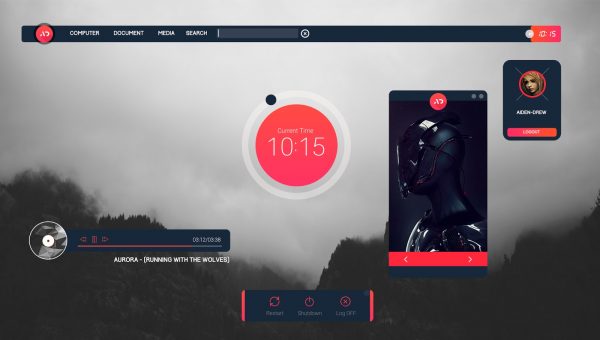 This is one of the clean and lightweight rainmeters. It shows only basic options but shows them neatly with minimal use of icons. Some of the important features are the power button, slideshow of photos, expandable system folder, time, date, and calendar. The skin is based upon the game Senja and your screen appears like the game interface itself.
Enigma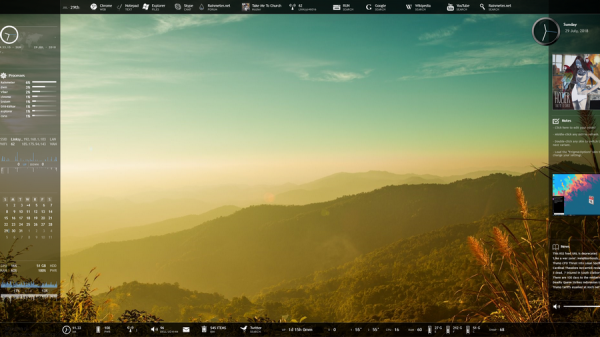 It is one of the most classic and most downloaded skins of all times. It has the ability to show each and every piece of your system. It is the most configurable Rainmeter skin with up to 100 different options. You can rearrange and customize anything and everything; plus it is one of the fastest operating skins. World time, real-time processing, weather update, CPU, RAM, Hardware acceleration, RSS feeds, and media playback are few of the amazing features of this skin. This is one of the best Rainmeter skins especially for Windows 7, 8, and 10.
---