Some may like to solve puzzles and riddles while some like shooting, some would like to run and collect coins
Some may like to solve puzzles and riddles while some like shooting, some would like to run and collect coins while some may like racing. We are all addicted to games, our choice may be different but we do love to play them in our leisure time. All of us may not be in favor of playing paid games and would like to pick the free options. Although premium games have a lot of extra features, believe me, there are a lot of free games available that are enjoyable, exciting and engaging. So, for the Windows users who are trying to dig out for something cool to play here is a list of top best free Windows Store games that you definitely want to try.
See also: Top best apps to stream movies and TV shows on Android
12 Top Best Free Windows Store Games
Asphalt Xtreme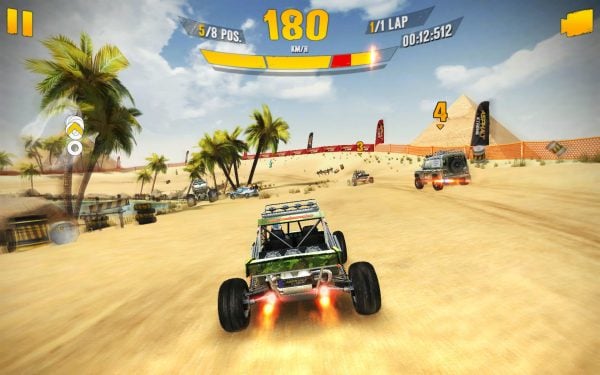 You get to drive around in expensive cars that are loaded with high-tech features. There are different locations where you can head and race. This racing game follows one rule – No Road No Rule. You can go from anywhere to defeat your contender. Play the game along with your friends, there are 8 people who can join in online and compete with each other. You could participate in events and get rewards which can be used to upgrade your car. You have 5 game modes and more than 400 career events, limited time events and over 500 mastery challenges.
Sniper Fury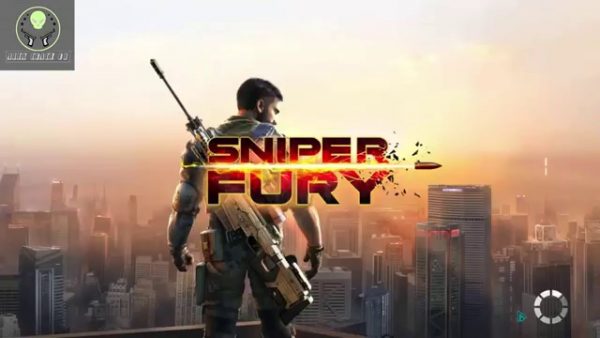 If you love guns then this is what you should be playing. You play the role of a sniper in the game and take over evil people who are hiding. The game offers more than 130 different missions. The locations change with the mission and the 3D graphics make the game even more exciting. From assault rifles to secret weapons you have a range of them to collect and use. Sniper fury is quite in demand in the list of free Windows store games.
Gods of Rome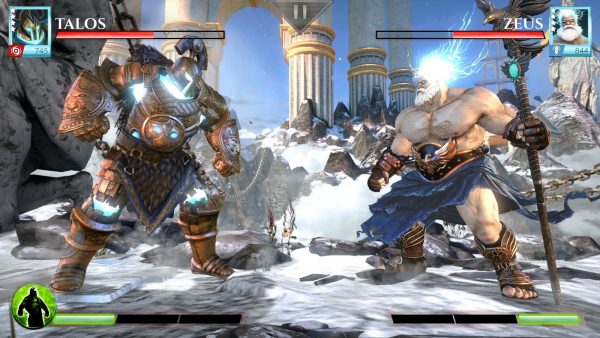 For those who love mythology – Gods of Rome game will have them jumping over this exciting game. The souls of gods are beckoned to battle. As an ascender, you can call upon the gods, heroes or monsters to fights a battle against the ancient evil Tenebrous that lurks to enchain them. Medusa, Hades, Zeus, Spartacus and many more warriors and gods await your command to fight the battle. Battles are fought in different locations such as in the ruins of Pompeii, Mount Olympus, and many others.
Sonic Dash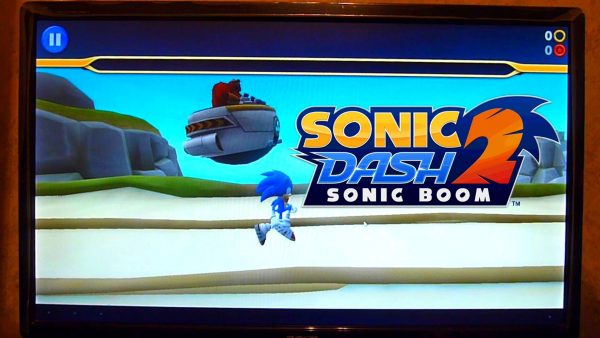 You play Sonic the hedgehog who runs around 3D surroundings and moves through obstacles in this endless running game. The dash move of Sonic will let you run at a speed that destroys whatever comes your way. You could also choose to play as Shadow, Tails or Knuckles who are Sonic's friends. You can defeat enemies, jump over barriers and dodge any obstructions. Sonic has two rivals Zazz and Dr.Eggman – speed is what will defeat these two deadly enemies. Keep running to collect more rewards to unlock more power-ups.
Ice Age Adventures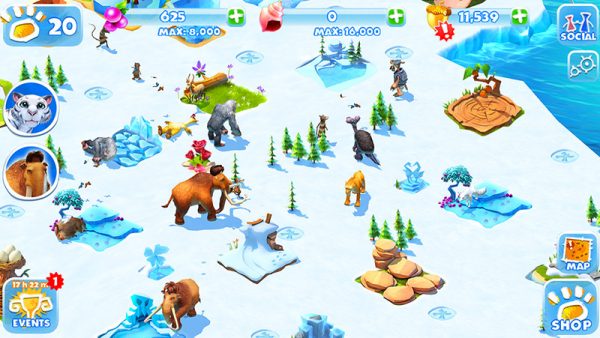 You can play the character of Sid from Ice Ages in this game. In his pursuit to get an acorn Scrat always does something to change the face of Ice-Age. You have snow islands and green lands too that are filled with many adventures. Diego and Manny are on a rescue mission to save the entire animal kingdom from the lands that are tearing apart. The game is available in many languages. You can play with multiple players too.
Bubble Witch 3 Saga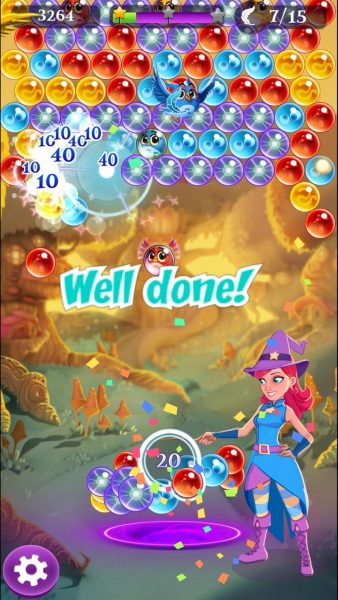 Bubble Witch is a unique game and can be downloaded as is among free Windows store games. This is an intelligent game which is quite exciting to play. Stella the Witch needs to defeat the evil Wilbur. He is quite mischievous and Stella needs to follow him through realms bursting as many bubbles as she can. You can play the game alone or with friends – the one who scores the highest wins the game.
This game is way exciting!
Dungeon Hunter 5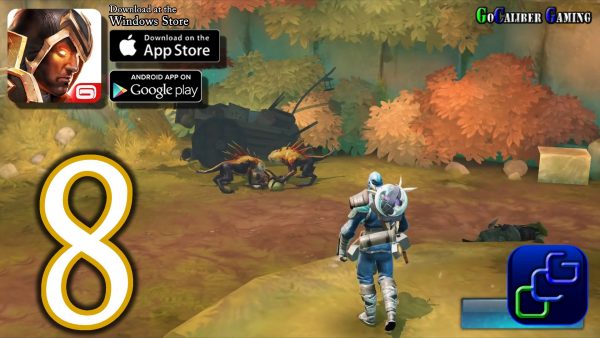 For those who have already been enjoying the Dungeon Hunter game earlier or those who are new to it, get ready to explore the dungeons through five different realms to fight the dark monsters as the Bounty Hunter. You have a range of 150 weapons and 46 armors to evolve and fuse, spells from the five elements to fight against the demonic creatures. This is one of the most wanted 'hack n slash' games on Windows.
Tiny Troopers 2: Special Ops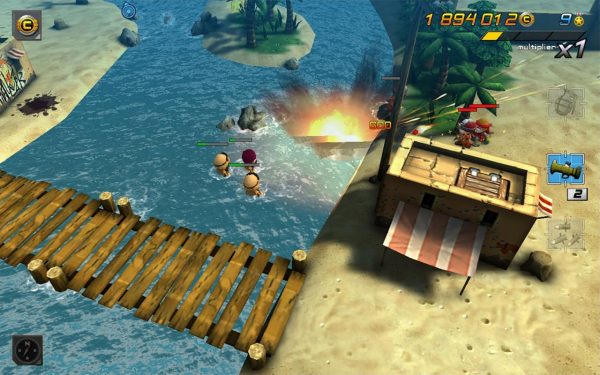 Tiny Troopers are back decked in new uniforms with new weapons. You can recruit specialists in your team and train them. Give them new uniforms and add your own personal touch to it. Have their weapons upgraded so they can survive on the battlefield for a longer time? Fight the endless wave of zombies and survive them.
Download Tiny Troopers 2: Special Ops
Modern Combat 5: eSports FPS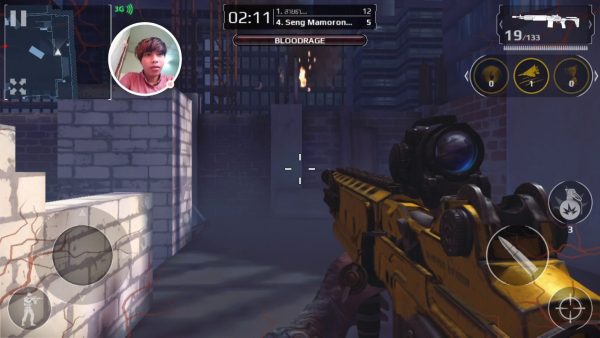 Play this game alone in the solo campaign or build a squad with your friends and test your skills against some of the other rivals online. As a solo player, you need to save the world from the nasty plans of a lunatic. You have 7 customizable classes to choose from – Recon, Assault, Sapper, Sniper, Bounty Hunter, Support and Heavy. Every armor has its own set of abilities and powers that have been designed to boost your appearance and performance as a player. You can unlock higher-tier weapons once you have mastered the lower-tier ones. Complete action packed game which is going to keep you engaged.
Download Modern Combat 5: eSports FPS
Overkill 3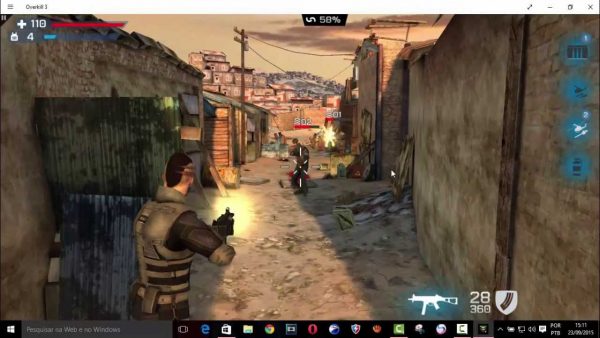 This is a game set in future where humanity seems to have been lost and the Faction is controlling everything. There are customized guns and their upgrades to fight the forces of Faction and their machines. The robots get deadlier as your power increases. There are boss battles and survive them to become the Revolutionary leader of the people. This is the future and you have access to bullet-proof Nano-suits and modern weapons to fight for yourself.
Township
This is quite an interesting game in the list of free Windows store games. For those who always dream of living in an ideal place can download this game. You can farm, run factories, sell goods, buy land, set up buildings, travel to distant lands, open cinemas or cafes and much more. The 3D animated pictures are so realistic and cute you would never want to leave this dreamy place.
Top Bike: Real Racing Speed & Best Moto Drag Racer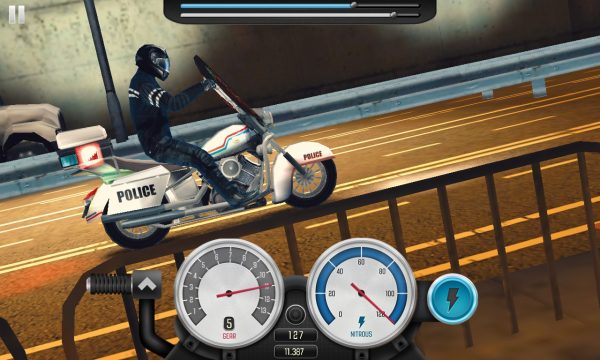 This is a no rule bike racing game where you have a collection of bikes to select for your race. From motocross bikes to choppers every bike is unique and can be further customized according to your desires. There is so much you can do with your bike – color them, put new decals or tune them according to your taste before you participate in the illegal drag races. You need to become a pro in order to take on the biggest competitors in the underground bike community. It is available in 17 different languages.
Download Top Bike: Real Racing Speed & Best Moto Drag Racer
What are you waiting for? Take your pick from this list of top best free Windows store games and start playing them today!
See Also: Top best Chromebook apps
---