Huawei Mate 9 is a great phone in all sense of the word.  It has got several features that make it one of the
Huawei Mate 9 is a great phone in all sense of the word.  It has got several features that make it one of the best yet from the stable of the mobile phone giant, Huawei. The design is exquisite, and it comes with most of the latest features expected in a smartphone for 2017. In this write-up, you will learn about the top best features of Huawei Mate 9.
The mobile device represents a great improvement on the Huawei Mate 8. The fingerprint sensor is super fast, faster than what obtained in the previous version. Huawei Mate 9 is a phablet with a difference, and it will compete favourably with any other mobile device in the same category.  It also comes with a gorgeous-looking all metal build. Its battery life is also something worthy of note. It is presented in various colors, some of which are ceramic white, mocha brown, Champaign gold, moonlight silver, space gray, and black.  Outlets like B&H Photo, NewEgg, Jet, and Amazon, are all outlets where you can buy the mobile device.
See also: How To Fix Huawei Mate 9 Battery Life Issues
The Top Huawei Mate 9 Features
Cameras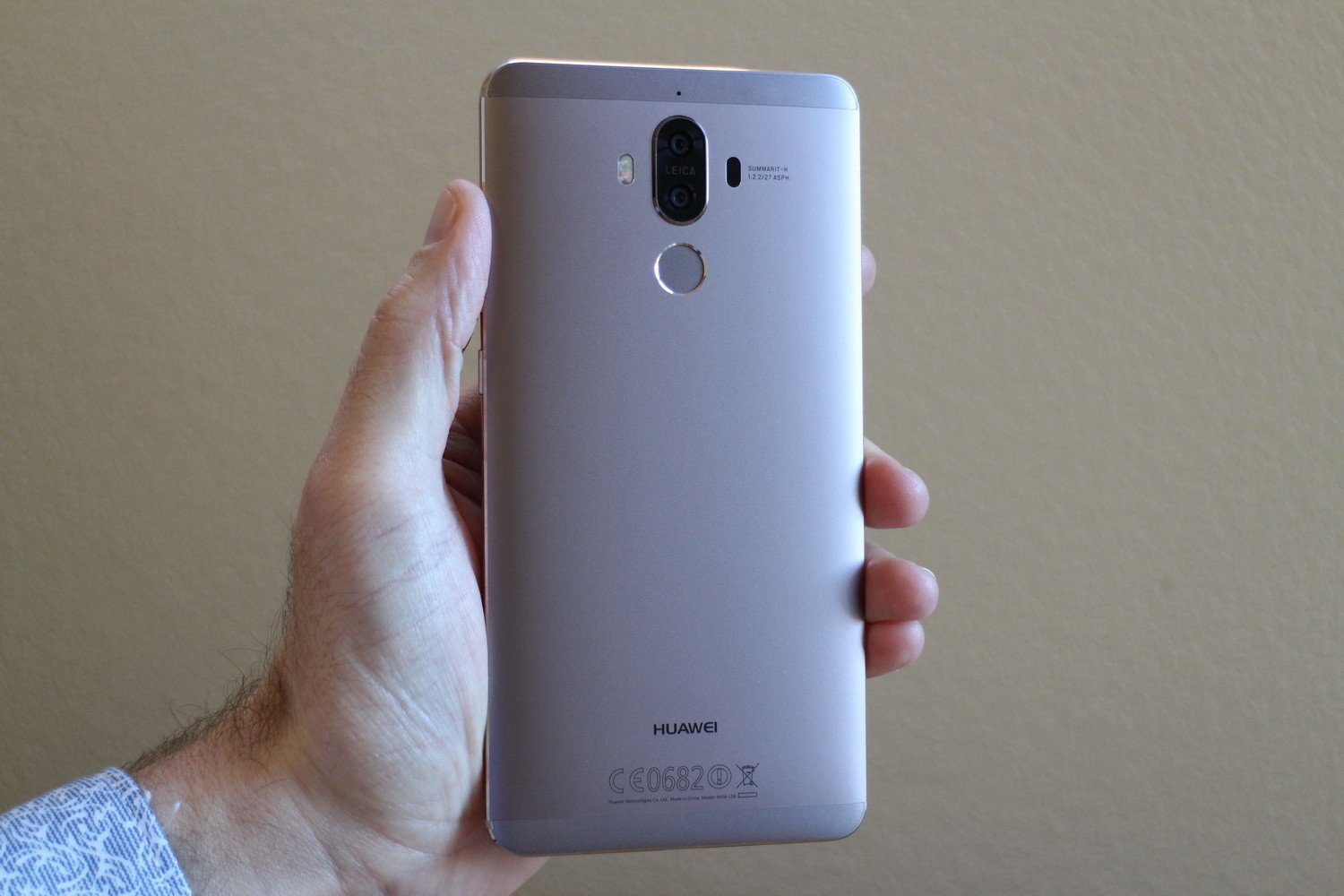 The phone features a second generation dual camera module, which was built by Leica.  The front camera is a f/2.2 12 MP color camera, while the back camera is a 20 MP monochrome f/2.2 affair. The camera can also produce black and white images using the monochrome lens.  The camera equally features 4-in-1 hybrid focus, which is one of the several features not available in the previous version.  The 4-in-1-hybrid focus includes contrast focus, depth, phase detection and laser.  This Huawei Mate 9 feature sets it apart from its predecessor the Mate 8.  The camera is, therefore, capable of both bokeh effect and wide aperture.  It can also deliver up to 2x optical zoom effect.  The bokeh effect is created when the two lenses work together. This feature was available only for DSLR cameras, but it is now available on Huawei Mate 9.
Battery and software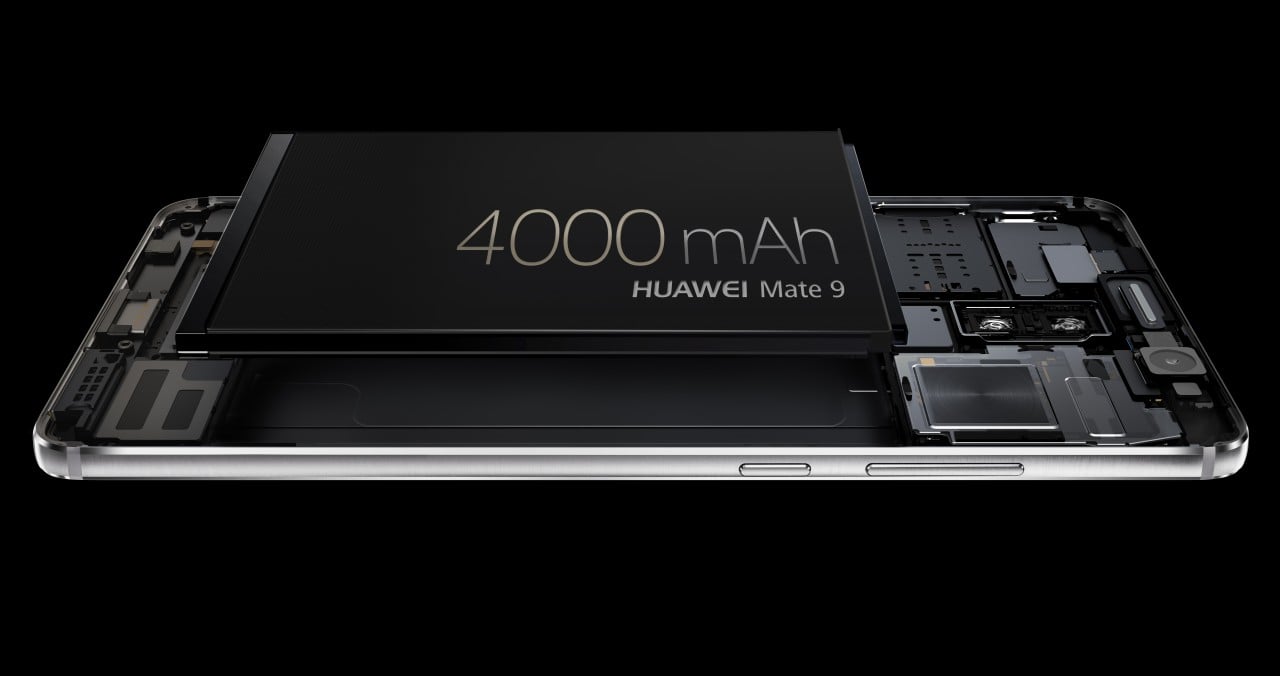 The battery comes with "Super Safe 5-gate protection," and it can deliver real-time monitoring for temperature, current, and voltage. It is designed in such a way to help safeguard the battery life and to eliminate any form of a safety hazard.  The battery is compatible to SuperCharge, which is the fast charging technology from the company. The battery life will increase by 50% more than what obtained in Mate 8. It can change up to 58% faster 30 minutes of charging, and the 58% rate is sufficient for one day use.
USB Type-C connector is also included with it, along with four noise-canceling microphones, dual SIM slot and Bluetooth 4.2 and NFC. The MicroSD space allows up to 256GB expansion.
Software
The Huawei Mate 9 runs on Android 7.0 Nougat, and it is built on the updated version of EMUI 5.0 user interface, from Huawei.  This update stands as the biggest of all the changes put into this mobile device, making it one of the best features of Huawei Mate 9. The software ensures the phone is easy to use and it functions in a cleaner manner than the previous version.  The machine learning algorithm added to the mobile device also makes it stand out; this enables the device to maintain high sped over a long period. With this feature, low-priority apps will be compressed so that they will not consume much space so that those apps you use more frequently can have more space to run.  Other features to be had on the mobile device are privacy tools, personalized themes, and miss-dial prevention features.
EMUI is also built to easily recognize any gesture you use your knuckle against the phone's screen. Such gesture can be used to capture a screen image, launch any app and so on.
Design and display
As at today, the Huawei Mate 9 is the thinnest mobile device in the entire universe, just like the Samsung Galaxy S7 Edge.  Its screen is a 5.9 inches affair, and it comes with an AMOLED panel, and its pixel density is 2,560 x 1,440 ppi. It comes with a full metal body, and the design is somewhat universal. Some expectant buyers, however, thought it would feature something better than this. It features Full HD display. Many buyers were hoping for QHD. The phone equally features a 3.5 mm headphone jack, which is located on the top edge of the device, just as the right end.  With this, end users can easily listen to music even while the device is in their pocket.
Huawei Mate 9 also features a power button, but you may not have to use the power button often since you can use the fingerprint scanner in its place. The fingerprint is located on the right-hand edge of the device. The phone features impressive viewing angles, and you will catch your fancy, even more, when you turn up its brightness even more. Turning up the brightness may, however, tell more on the battery.  Huawei Mate 9 comes with an auto-brightness mode, which does not consume much battery.  However, you can only get maximum effect from the mobile device if you turn on the brightness to the fullest.
Conclusion
You now see some of the Huawei Mate 9 features that make it a high-end mobile device. Its 5.9 inches screen is something worthy of note, which makes it bigger than many other devices in the same category. The outstanding performance from its processor, which is an ARM-based, octa-core processor, makes it stand out. End users can also look out for 16-coprocessor in the device, which will improve its handling of series of sophisticated functions. Since it runs on Android Nougat, users can only look out for top performance in the mobile device. One other feature mentioned earlier is its fast charging battery with a 4,000mAh capacity. If you call the Huawei Mate 9 a fitting phone for now, you are not far from the truth.
Read also- How To Fix Huawei Mate 9 Performance Issues              
---