Launched back in 2011 Snapchat is a unique photo and video messaging app where one can send any pictures or
Launched back in 2011 Snapchat is a unique photo and video messaging app where one can send any pictures or video and it would self-destruct itself once the receiver has seen it. The sender sets the time for the pictures to be deleted which could be anywhere between one and ten seconds. However, pictures can be saved through screenshots. Although the adults use it too, the app is quite popular among the teens. To save your time and make you a pro in using Snapchat, here are top 5 Snapchat tips and tricks for you.
Read also- How To Enable Login Verification On Snapchat
Snapchat Tips and Tricks
Set Your Choice of Emoji Beside Your Friends Name
Snapchat has certain emoji's that appear beside the name of your friends like a red heart, fire, double pink hearts, etc. Every emoji has its own meaning. For instance, the red heart means you have been friends with each other for two weeks and two pink hearts mean you have been friends with each other for two months. Did you know that you can change these emojis? All you need to do is to tap your icon on top towards the left corner of your screen. Click on Settings and under Additional Settings scroll to Manage. Click on Friend Emojis so you can edit the emoji which has been displayed for each of your friends.
Drawing Features – Never Better!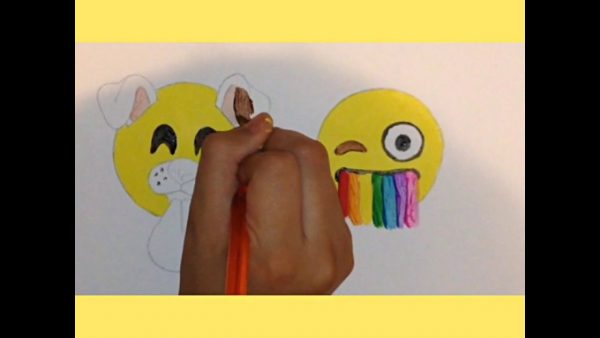 Under the marker icon where you have the option to select the color that you wish to draw with you will see an emoji icon. On clicking on the emoji you will get several emoji's which you can select. You can actually draw using these emojis. Just like you would draw using a marker you can use this emoji to draw whatever you want.
While clicking on the pencil icon or the marker gives you the option to select from different colors there are other colors which cannot be seen. If you wish to reveal these colors launch the color pallet and drag the color bar towards the edges of the screen and you will see white, gray and black color options which you can use. Cool isn't it!
Also after April this year there has been an update and now you can use a thicker brush to doodle on Snapchat. All you would have to do is to select the color of the marker and then use two fingers and pinch out to make it bigger and then pinch it in to reduce the size of the brush.
Replay Snap
Yes totally possible! This is one of the coolest Snapchat tricks and you can replay a snap which was sent to you. Remember the snap should have been sent 24 hours back only and also the last one that you have seen. Head over to Settings and make sure that replay has been enabled. Now tap on the snap and a bubble will come up which will prompt you whether you want to replay it. You will get two options saying Cancel and Replay. Select Replay to view the snap. This can be done just once a day from one username.
Build Your Story Playlist
There are times when you don't want to watch all the stories posted by all your friends then you can arrange your friends' videos in a way that you desire without having to select them one at a time. Click on the story thumbnail beside the name of your friend and then add them to the list. At the bottom of your screen click play to see the customized playlist.
Filters
Since Snapchat is all about pictures people definitely look forward to more filters and this probably would sound the as the best Snapchat tips for them. If you want to apply more than just one filter then here is what you can do. Once you have applied one filter then tap and hold on the screen and then swipe your finger right to apply the second Snapchat filter. You can add a third filter too based on the position and type of picture. You can add up to five videos if you are looking forward to adjustment in colors or overlays, etc.
With these top 5 Snapchat tips and tricks up your sleeve, you are going to be a star on the app.
Read also- How To Secure Your Snapchat
---