It's common for streaming services to lag, buffer, or have other technical issues from time to time. But
It's common for streaming services to lag, buffer, or have other technical issues from time to time. But it's good to know that you have a lot of resources to help you out. The following troubleshooting methods will explore various methods to fix the issues, but you can also check out Sling TV's official website for more methods—especially if your issue is extensive.
See also: How to reactivate a Sling TV account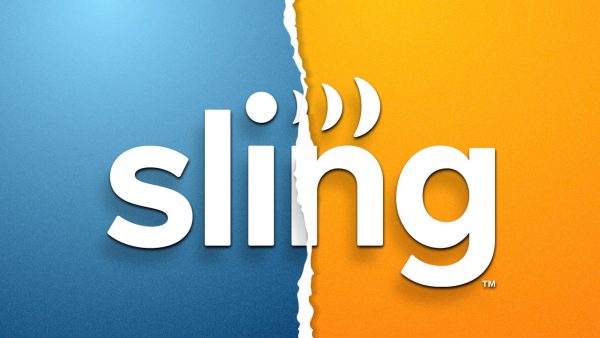 Common troubleshooting methods
Doing any or a variety of these steps will eliminate the issue at hand. Try these out before you dive into specifically resolving the problem. Alternatively, try any of these out if you can't find a solution to your issue anywhere else.
Logging out and then back in
Deleting and then reinstalling the Sling TV app
Updating the Sling TV app
Switching channels
Shut down and then restart your device
Force close and then reopen the Sling TV site
We recommend that you try these steps before doing anything else. If you're having issues on the web, try using another search engine or switch your mode to either private or incognito. If you're using a VPN (and this is a common troublemaker), try disconnecting it to see if Sling TV works as normal.
Playback and video issues
If you're experiencing lag or buffering issues on Sling TV, keep in mind that this happens due to a drop in bandwidth. This means that the more devices connected to the same server, the slower the internet will work. You can solve these issues by following these steps:
Disconnect any unwanted devices using your internet service.
Check your Wi-Fi connection. If the problem lies with your service provider, Sling TV can do nothing to solve this.
Pause the video for a few minutes, then try again.
Switch to a different Wi-Fi connection. If applicable, try switching from 2.4GHz to 5GHz or vice versa. Doing so can put you in a less crowded connection where you can stream smoothly.
Try switching devices.
Audio and subtitle issues
If your subtitles and audio are out of sync, try exiting the title and then playing it again. Alternatively, you can change the channels and see if that works.
If your closed captions are incorrect, try removing them and turning them back on again. To do this:
Open the Player Controls bar. You can launch this by pressing the L button on your Roku remote.
Scroll towards the right until you find the CC (Closed Captions) icon. Click and unclick on it to make your changes.
Error codes
Sling TV states that most errors will only persist for a short period. After that, the streaming service should function properly. However, if your condition lingers, follow these steps:
On your device, open a web browser of your choice. Go to this link and enter the error code (such as Error 1-2) in the search bar at the top of the page.
Follow the steps that are designed to resolve your issue.
Some other things to consider are whether your device is updated, what web browser (and its version) you are using, and disabling any ad-blockers or VPNs you might've installed. Keep in mind to try some of the common troubleshooting methods mentioned above.
Issues with the account
If you're having trouble logging in, double-check your email address. You can recover it here. Follow the on-screen instructions.
To recover your password, go here. Follow the on-screen instructions.
You will be locked out after five unsuccessful login attempts. Go here to change your password if you believe someone's gained access to your account.
---