Sling TV recording issues cut across users with different kinds of problems particular to each user or relative
We can't tick the boxes where the solution to every Sling recording issue is certain. If your DVR is not working, fixing it depends on you or Sling: you either find a tech solution or leave it to Sling to handle it.
If there were only one known issue, we guess there could be one known solution, but no! There are many of them, and the awkward part of this whole thing is that Sling doesn't have the solution to their problems. Well, there are only a handful they can fix if you are lucky enough. And like we said, you and Sling are not independent of the solution – you have a role to play.
Sling TV recording issues cut across users with different kinds of problems particular to each user or relative to several users. Some users also point out that cloud DVR issues are known to occur with Windows 10 and Xbox one only.
See also: How to record shows on Sling TV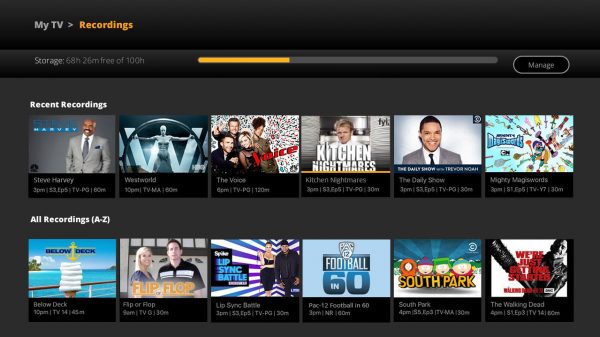 Fixing programming DVR issues
Most DVR recording issues are seen as a result of Sling's programming errors. You can't fix it unless you reach out to them through chat lines or calls.
One of these issues occurs when you can't find the scheduled-to-record shows on your "Recording" or "DVR," even though it shows on the guide as being on the record. This implies that your show is not going into the storage box.
Send a message to the customer care team for a solution – it is a programming issue, so don't get over the edge about it.
Another profound issue occurs when you schedule a show to be recorded at a particular time, but it doesn't; rather, Sling reschedules it to record later. This DVR issue occurs mostly with shows that play more than once within 24hrs. Once Sling notices that your scheduled recording is not on record, they reschedule to the next play, thereby automatically fixing it.
The on-air viewing network also stops your scheduled show. Let's just say that their programming does. But the point here is that your scheduled recording stopped.
What to do in this case? The answer to this is to call them to make a complaint. This will give you access to their team of engineers that will solve your problem instantly.
Common DVR issues you can fix
Every issue you experience during recording is not always from Sling: sometimes, it could be from you or the source channels. For instance, you can lose recorded shows when your storage system is exhausted. Each show deletes successively as a new one records except for your protected recordings. So, if you have an important show you want to keep for a long time, just turn it into "protected recordings" to secure it from auto-delete.
Another thorn in the recording that you can fix is the "new record only" issue. This is when your shows are set to "new episodes only" and can't be found in "recording." This is often a result of these shows being released as new shows weekly.
Solving this problem would require you to go to the guide and select "record this episode only."
There are cases when you can't record videos anymore on your DVR, even if you have enough storage space with no protected recording. The simple thing to do is to uninstall and install the app at intervals if you are a mobile user. Alternatively, if you are using a browser, just log out for a few minutes; Users with Roku can switch off all appliances.
The goal is to give your Sling account the space it needs to reformat itself. This has solved this issue in most cases.
---