The days of cable and Satellite TV are quickly surpassing us, and those who resist the transition to streaming
The days of cable and Satellite TV are quickly surpassing us, and those who resist the transition to streaming services will soon find that they've been left behind. Video-on-demand platforms like Netflix and Amazon Prime afford users the luxury of watching what they want when they want and as many times as they wish.
These streaming services allow users to watch shows on multiple devices simultaneously, download content that can be watched later, and are accessible on devices other than the traditional television set.
So, when it comes to Netflix versus Amazon Prime, the margin is thin, and there are a few factors to consider. These factors include price, content, and compatible devices.
Netflix vs. Amazon Prime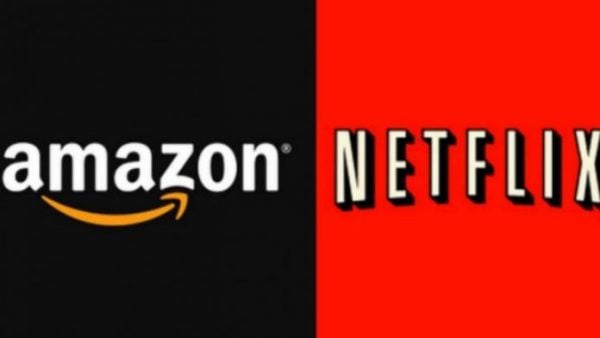 Price
Let's first take a look at Netflix's three-tier pricing packages. Depending on your wallet and the number of people who want to benefit from the account, you can settle on one of three packages.
The first package is the Basic, which goes for $9.99 per month, you can view your content in SD (480p) resolution, and it only allows one stream at a time.
The second package is the Standard, with a price of $15.99 per month. The content is available in HD (1080p) resolution, allowing two users to stream simultaneously.
The last package is the Premium which is $19.99 per month. Some of the content is available in 4K resolution, and as many as four users can stream from one account simultaneously.
With those three options, it is easy to decide just for you.
Next, we have Amazon Prime, which is convenient for people who already have accounts with Amazon. One account allows three users to stream from different devices simultaneously for a fee of $14.99 per month.
A one-time annual fee of $139 for Amazon Prime membership allows you full admission into the entire Amazon Prime Video catalog. Not to mention a few other benefits when you shop on Amazon Prime, like free shipping.
Content
Although both Netflix and Amazon Prime have original shows that cannot be found anywhere else, as well as outsourced programs, Netflix has a more expansive catalog overall. So, choosing between the two comes down to your taste in programming. Whereas Netflix offers TV shows like Titans and Narcos, Amazon Prime has The Grand Tour and The Man in the High Castle.
Regarding movies, Amazon Prime has a broader library than Netflix.
A significant advantage that Amazon Prime has is its ability to get rights to new releases faster than Netflix or any other streaming service. Nonetheless, many of these new releases on Amazon Prime are not included in the annual subscription package. Understandably, this can confuse many of their subscribers, but the gist is that Amazon Prime has two groups of premium content not included in the annual package of $119.
One of the groups is the Storefront and the second is Amazon Channels. The Storefront contains the newly acquired releases; to watch them, you either have to purchase or rent them for as little as $4. On the other hand, Amazon Channels allows you access to content from third-party suppliers such as HBO, Starz, and Epix.
Now that we've established the matter of who has more content quantity let's delve into the two streaming services themselves and look at their interfaces. Netflix has standardized its design across all gadgets, allowing you to resume playback from your smartphone if you were watching on your TV before.
You can also use your past watching habits to tailor a recommended list of similar shows that you might like. The user-friendly and intuitive interface also allows you to maneuver through the catalog and scroll for shows you might like with little difficulty.
Amazon Prime isn't bad also regarding the interface, although it isn't as seamless as Netflix. A unique feature that Amazon Prime has on its interface is called X-ray. Located at the top left of the screen, this feature allows you to get some general trivia about the show you're watching, as well as biographies of the cast and their past work. Also, by clicking on the 'Music' icon, you get a list of all the music used in that particular episode or movie, complete with a time stamp. You don't have to use an app like Shazam to identify the songs used.
Compatible devices
With the wide range of devices that we can use to stream these services, it is rarely a problem for most users. Netflix is compatible with almost every device out there, from your computers to your smartphones and your smart TVs. It has the most comprehensive compatibility list of any streaming service.
Amazon Prime is also compatible with a good number of devices out there. These include Roku, Apple TV, Xbox One, PlayStation 3 and 4, Nintendo, Chromecast, and of course, Amazon Fire TV.
---