As cable TV is becoming quite expensive, many have decided to stop the service. Does that mean they can't watch
As cable TV is becoming quite expensive, many have decided to stop the service. Does that mean they can't watch TV shows anymore? No, of course not. The internet services are making every impossible thing possible and simple including watching live TV channels. As an alternative, streaming services for live TV are getting big popularity and these are accepted by people from all around the world with huge excitement. There are lots of options to choose and every streaming service has its own benefits. You need to choose which one you will subscribe to. Among many TV streaming options, Hulu and Sling TV are two services which are great replacements for cable TV. We are going to compare them and list some of the most popular channels as well as the pricing of both services.
See also: Top best live TV streaming services
About Hulu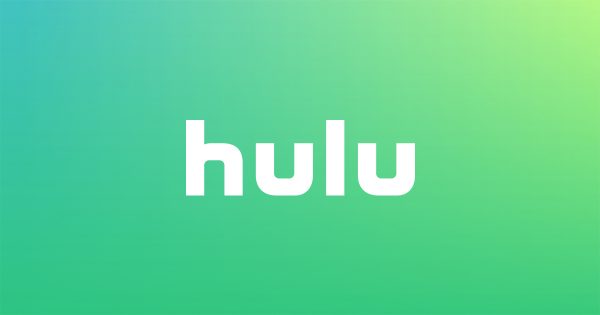 Hulu is an internet service that provides popular TV shows and most TV channels to the subscriber. It has more than 60 channels depending on the geographical location. All the popular sports and news coverage channels are there.
Some of the most popular TV channels on Hulu Live TV are:
Sports: ESPN, FS1 and FS2, Big Ten Network, ESPNews
Local: FOX, CBS, CW
News: CNN, CNBC, Fox News, MSNBC
Family & Kids: Disney Channel, Cartoon Network, Universal Kids, Boomerang
Entertainment & lifestyle: Discovery Channel, History, Animal Planet, Travel Channel, National Geographic
Premium: HBO, Cinemax, Showtime
Not only sports or news channels are there. Hulu has great movie collections to watch at an affordable price. Cloud DVR is a great option which gives you fifty hours of recorded storage. It's good for sports games or other special events which sometimes are not available on demand. Two devices can be used for streaming at the same time. It has a few original programs such as Future Man, Handmaid's Tale, Veronica Mars, The Path, Chance and others. When you subscribe to Hulu, you will get access to the entire video-on-demand archive. The service doesn't support offline downloads.
Pricing
After signing up, you can choose a free trial period of seven days. There are 3 plans available: Hulu (basic) with a price of $5.99 per month, Hulu (No Ads) for $11.99/month and Hulu + Live TV which will cost you $44.99 per month. Hulu also offers 'Enhanced Cloud DVR' with 200 more hours for $9.99/month Another package includes Enhanced Cloud DVR combined with unlimited screen features that will allow unlimited devices at your home. It costs $14.99.
About Sling TV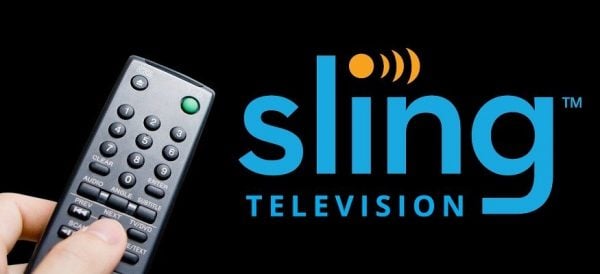 Sling TV is another good streaming service for live TV, a great alternative to cable TV. This service started in 2015 and today it offers a variety of live and TV channels on demand. With an internet connection, you can watch your favorite content on computers, phones, TVs and tablets.
Some of the most popular TV channels on Sling TV are:
Only on Orange Plan: ACC Network Extra, Disney Channel, ESPN, Freeform, MotorTrend,
Only on Blue Plan (best of): Discovery Channel, FOX, National Geographic, NBC on-demand, TLC, SYFY.
Pricing
They have three packages for subscribers to choose, Sling Orange, Sling Blue, and combination of these two Sling Orange + Blue. Sling Orange has more than 30 channels and it costs $25 per month. Sling Blue costs $25 per month and it has almost 50 channels. The third package has more than 50 channels and you need to pay $40 per month. You can easily choose the suitable one according to your preference. Sling TV also gives you 7 days of a free trial. They offer many promotional offers to new subscribers.
Comparison
Both streaming services have good and bad sides. Hulu undoubtedly has more content, features and original programs to offer than Sling TV. Its library is full of current popular TV shows and the latest episodes. So, you do not have to wait for a long time to watch something new. Hulu also has original content. Also, for premium service, Hulu will always be the winner. But for sports lovers Sling is a better choice. The Sling has add-on options which will cost extra.
At the same time, Hulu is more expensive. But you are getting more popular channels to enjoy. If you want a budget-friendly service than Sling TV is a better option. Sling offers three packages, but Hulu does not have such a feature. Also, Sling TV has no contract and no cancellation fee. So you can disconnect it any time without any worries.
Also, Sling TV has customized options. Device compatibility is also a very important side to consider. Sling TV has better device compatibility than Hulu. Sling TV works for older models and the interface is very easy. Hulu cannot be integrated with older devices.
Both Hulu and Sling's network coverage is not universal. But Hulu has more access than Sling TV. With Hulu, you can create six profiles, including the one for the kids. Sling does not have the option to create individual profiles. So, all the users have to use the same profile. It also does not have CBS and ABC to watch.
Hulu gives you free DVR, where you can store your content and watch later. The add-on option will increase the storage hour. Also, you will get multiple screen options. It is good for a family. For Sling, you have to pay an extra $5 for availing Cloud DVR.
For programs with foreign languages like Spanish, French and Portuguese Sling TV is a better choice. On the other hand, for watching on-demand videos, Hulu has a massive collection. It also comes with a watch history option for tracking down the previously viewed content.
While using Hulu, you can use a VPN (Virtual Private Network) which is not possible with Sling TV.
One of the main problems with Hulu is you need to pay extra amount for skipping ads. For Sling TV, DVR ad-skipping option has no cost. You can skip or fast-forward the commercial.
So, if you are looking for an affordable option with fewer basic TV channels, then Sling TV is a good choice. But if you want more content and can pay more then Hulu is a great choice.
---