With the advancement in technology and the availability of the internet, you can watch your favorite TV shows
With the advancement in technology and the availability of the internet, you can watch your favorite TV shows without owning a television set. The best part of it all is that you don't even need a cable subscription.
What you need is a computer or a smartphone with some good internet speed. The next and most important thing is to identify some of the best websites that stream legally. There are hundreds of websites out there so you have to be very picky because some websites may not be as good as you think. Some have developed schemes that may be used to trick you into giving your personal information which may later be used to extort money from you illegally. The whole idea is basically to find a website that is secure and free of scams.
See also: Where to watch sports online for free
Make use of the Free Trials
In order to access some of the streaming sites you must sign up as a user. Normally, the sign-up process is very easy and requires just a few details. This may include your User name, email address and a valid credit or debit card.
A good example of a site that offers good free trials for its new customers is Netflix. Like I mentioned earlier signing up is very easy and in the case of Netflix simply visit its website. Sign up and verify your email address. After the verification process, sign in to your new Netflix account. As a new customer, you will be given a free trial period that will last for 30 days.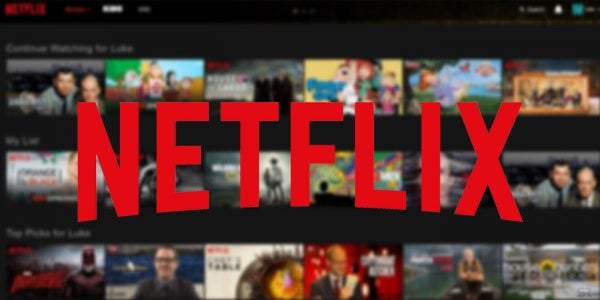 Other sites that offer free trial periods include; HBO Now, Hulu, and Sling TV . Since the trial periods are limited you have to make good use of them before they expire and always remember to cancel your account before trial period ends.
Use your parent's or friend's account
A good number of streaming sites usually give their customers a chance to have multiple profiles in a single account. This can be advantageous especially if you are living with a person who has an active subscription in their account. Simply ask for their log in details and have a piece of whatever they are enjoying online free of charge.
Use Hoopla Digital
Hoopla is a public digital library that allows you to borrow digital movies. If you have a library card that has partnered with Hoopla you can borrow your favorite movies and TV shows for free. Just like any other library, you will be given some period to watch your movie after which the checkout session will expire. Hoopla usually gives you a period of three days to watch the movie you checked out.
Use ad-supported Networks
This is also another effective way through which you can enjoy some of your favorite shows and movies without paying a cent. Since the network depends on ads, most of the streaming sites here are free so you can use them without having to subscribe.
Tubi TV and Pluto TV are some of the sites from which you can get access to free content. The sites don't have restrictions so you can access movies and television shows without creating an account.
Use YouTube
As surprising as it may seem you can actually catch some of your favorite television shows for free on YouTube. Especially if they are popular shows, all you have to do is type the name of your show in the search box and wait for the results. The only disadvantage of using YouTube is that you may not have access to the latest contents but still, we have to admit that it can still be helpful.
---