Emby is one of the most popular media servers. Apart from offering you DVR service, it also allows you to watch
Emby is one of the most popular media servers. Apart from offering you DVR service, it also allows you to watch live TV. That is why it would be totally expected if you had some queries on how to watch live Tv using Emby. Well, sit back relax and let us explain how you would go about it.
Now, we understand that most people have a problem watching live Tv on Emby and can't just understand how one would set up live TV. If you are in this group of people, then worry not for we have taken the liberty of providing you with a few simple steps on how you would proceed.
See also: Emby vs. Plex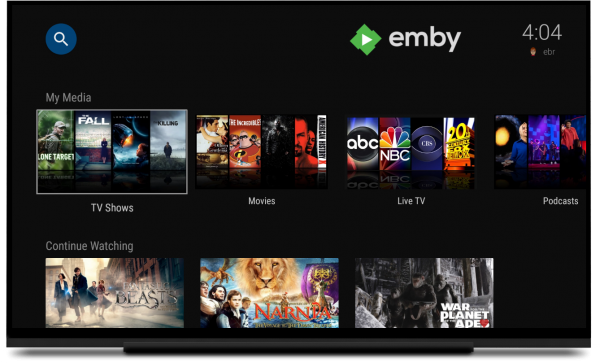 What is Emby and What Does It Do?
To the uninitiated, Emby might seem like some sort of alien name. One would be forgiven for that since Emby hasn't been in the market that long having been launched late last year.
Well, Emby is a media server that allows you to easily stream movies, music, TV, and organize photos all in one device.it is a free app that can be unlocked with the in-app purchases or go for the premium membership. Emby alongside offering you a DVR service also enables you to watch live TV. How cool is that!
Step 1
Import the TV Channels
The first thing you'd need to do is get the channels you are interested in Emby. Definitely you can't watch what's not there, hence the reason this would be the first step. You can decide to use either M3U tuners which are supported or opt for the HDHomerun. The HDHomerun is advisable since Emby fully supports it. Also, Emby would automatically detect it
Several steps are involved in the importation of TV channels.
Load the Emby's server
On the sidebar, click Live TV
Click the Add button
You can decide to manually select your tuner type or click detect my devices option
See if there is an option for favorite channels and whether your machine supports any of them
Step 2
Adding data for the TV guide
In order to add this data, you will first have to go online to get it wherever it is. This would involve you going to the net, finding the website of the popular options supported by Emby. This may include Schedules Direct which needs to be paid for or XML Tv which is usually free.
You would go to either of these options or if you have another option, the better for you. Then select the URL with the right feed for TV Guide data. Copy this URL then proceed as follows:
On the dashboard, return to Live TV
Next to the guide providers, click add
Choose the option that suits your data
In the options, there is a top box where you will paste the URL
Then choose the save option
Allow Emby to load for a short period of time. After loading, you should now have a TV guide with all the channels you need. Now you can easily go through the available channels and easily binge on your favorite shows. If you are held up with something and can't watch at the moment, the Emby DVR should enable you to easily record the TV shows to watch later. That is if you know how you would set it up.
Conclusion
As you can see from the relatively simple steps we have outlined, setting up live tv on Emby should not be a troublesome affair. We hope these steps do help you easily enjoy watching live Tv with an option to record for later.
---