We live our lives on our phones. We chat with others online more than we talk in real life. Every day you can
We live our lives on our phones. We chat with others online more than we talk in real life. Every day you can see some new apps on the app store. But among those already famous social networks, there's always one that's rising with the speed of the light. Today we will be presenting to you an app called "WeChat". You probably already heard (or maybe used it), but we will be explaining how to use the app, and what the app is about.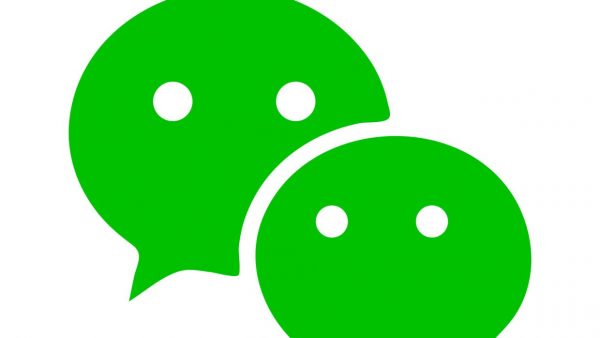 What is WeChat?
WeChat is an application that was first released in China back in 2011. Since then it gets many new users daily. It is currently one of the most rising apps out there. As its name says, WeChat is an app that lets you communicate with others. You can either text, video call others, update your statuses, or just hang out in the app and read other people's opinions. This app is not like any other. There are a few features that apps like Instagram, Facebook, Twitter don't. You can even pay your bills with it, or receive or send money to others, shop online, etc. It has everything don't you think so?
How do I use it?
The app is simple and it's not hard to use. Once you've downloaded and opened your app, the first thing that you will need to do is to register.
To do that, simply click on the "Sign up" button that will appear second on the app's startup screen. You will be asked in what area and country you live in and what's your phone number. After typing that, you should get a verification message on your phone to confirm that it is really you who's making the account.
Copy the code that's in the message, go back to WeChat, and type it. (If you maybe didn't receive any code, wait a while or tap on the "Resend code" button.)
Note: You have to be at least thirteen years old to be allowed to register on this app.
Once you've typed the code, it will be taken to your account's tab. In this tab, you should type your full name and you should (only if you want to) choose or take a new photo for your profile.
The next thing you will be asked to do is to find your friends. First, the app is going to ask you to sync your contacts list so you can find your friends easily. If you do not want to do this, just skip it for now, but you can always come back to it later.
If you click yes and if you've let the app use your contact list, you will then see the profiles of your friends who use the app. To add them, simply click on the "Add friend" button that's located right next to their name.
When you've added your friends, the next thing you can do is to start chatting! Because that's what this app is for!
To do so, touch on the contact you want to chat with. And after that, click on the "Send Greeting" button.
You will be taken to the chat room with your friend where you can send regular texts, music, photos, videos, gifts and etc.
If you want to video chat with your friend:
In order to do so, click on the "+" button that's located in the bottom right corner of the chat room with your friend.
That find the "Voice call" icon that has a Phone as its logo and click on it.
Note: If you are not using Wi-Fi at the moment of the video call, the app will use your phone's mobile data.
We hope that you find this article helpful and that you can now use the WeChat app with ease.
---