If you are in the writing business, you have probably heard or read about 'Copyscape' somewhere.
If you are in the writing business, you have probably heard or read about 'Copyscape' somewhere. Some online job descriptions sound imperative when they say, "Do not copy. Work will be run through Copyscape. If it doesn't pass, it will not be accepted."
Copyscape is among the many plagiarism checkers found online, like Quetext and Plagiarisma. Copyscape captures what is fed into its input boxes and runs it parallel to the Internet. It then reports back on how original or plagiarized the content is. Knowing how it works is very important, especially to the writer, since their profession requires utmost originality.
This article will guide you on how to use Copyscape – which is quite easy to press into service, and someone can execute their check effortlessly.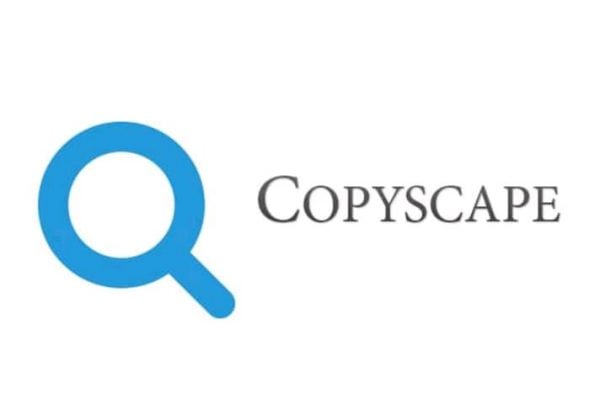 Using Copyscape
Copyscape has two items under it – Copyscape (which is usually free) and Copyscape Premium. The latter requires you to purchase what Copyscape calls credits to use them. You pay for credits in USD, and payment can be made through PayPal (minimum $10), Visa, MasterCard, or Amex.
Using Copyscape for free requires you to submit a link. If whatever you want to check for duplicity exists as a document (with the .docx extension), you must upload and publish it on the Internet first.
Copyscape only provides a fixed number of scans per month, so if you plan to use it in the long term, you may need to go for Copyscape Premium.
First, open an account
Visit Copyscape's website on your browser.
Open an account for free.
Go to the mailbox of the email that you have just registered with and confirm your email.
Then, do your first scan
Go back to the website.
Since you have uploaded your content on the Internet, copy that link.
Paste it in the white text box at the center of the page, under the 'Search for copies of your page on the web' label.
It will take a second, then return the results. It will show you how many other sites have similar content. This will help you to avoid being accused of plagiarism.
Unlike other online plagiarism checkers like Plagiarisma, Copyscape free does not allow you to post text right from a .docx or .pdf document to its text box. This is only available if you're using Copyscape Premium.
Copyscape Premium and Copysentry
If you purchase a credit (usually between $5 and $500), you are free to use Copyscape Premium and Copysentry. Copyentry captures a link that directs to your written content and keeps checking it on the Internet. If you pick that someone has copied your content, it automatically sends you a notification.
Having Copyscape Premium allows you to label your website or blog with anti-plagiarism messages such that if someone copies your content, they see that you sound a warning.
If you find that some websites are being scrupulous and copied from yours, you should report them and, if you can, have them withdrawn from search engines such as Bing and Google.
It all boils down to this
Plagiarism is a great offense and has seen people charged and prosecuted. It takes away the pride in originality. When you run a Copyscape scan, you are out to publish original content. It can be a good selling point if you tell potential clients who need their writing jobs done that you can have Copyscape Premium credits that you will use to countercheck their work on the Internet.
---