In this article, we are going to be talking about the Smart IPTV app. Hopefully, you are going to learn how
In this article, we will be talking about the Smart IPTV app. Hopefully, you will learn how to upload a playlist to your Smart IPTV app on your TV so that you can start streaming content immediately. So, without further ado, let's start with this step-by-step guide.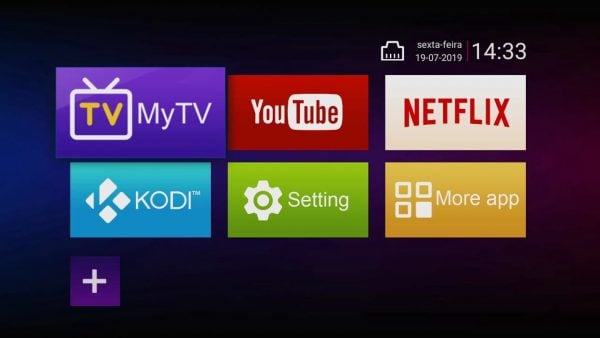 What is Smart IPTV?
Smart IPTV is an application that allows you to stream different channels and content on your Smart TV. This app works by adding some IPTV m3u channels and setting it up in the application. You must use the Smart IPTV website and know your TV's MAC address to start the stream. There is a sea full of these Smart IPTV apps, but in this article, we will discuss the one that is the most famous and has many different positive reviews.
Once you have downloaded the Smart IPTV app, install it so you can continue to the second paragraph of the article and learn how to upload playlists on the app to start streaming your content.
Steps to upload a playlist on Smart IPTV
After downloading your Smart IPTV app, you need to open it. This app will offer you a 7-day free trial if you use it for the first time. After that trial ends, you will have to pay a fee of around $8.5. However, you only have to pay that fee once, and you are good. The fee does not require you to pay it monthly. Anyway, in that window, you should be able to see your device's mac address. Copy it now because you will need to use it later. So, click on the link that should be visible in that window so that you are re-directed to the app's site.
Find the My list tab and click on it to open it.
In the selected location, paste the MAC address you have previously copied from the app.
Right next to that Mac address box, you should be able to see the boxes where you need to paste the m3u URLs. So, what you need to do now is to find some channels that have those m3u URLs.
Look for them on Google, there are a bunch of free channels available. You can even pay a small amount to get a subscription to some channels if you want to.
Once you are done searching, copy those channels' URLs and head to the Smart IPTV app's tab in your browser.
In the URL box next to your MAC URL box, paste the URL of the M3U channel you have just copied.
When you are done pasting it, click the Save button. You are probably going to be asked to solve a captcha. After that, you are done.
All left to do now is to go back to the Smart IPTV app and open it. You might have to wait for a while until the channels load. After that, you are going to be able to start streaming anything you want. Also, there is an option to change the language of the channels to some other language, for example. You can choose from Spanish, French, English, and other languages from around the world available to you.
---