The process for starting a new group chat on the Houseparty application is super easy. We are also going to
Starting a new group chat on the Houseparty application is super easy. We will also show you how to lock a group into a Houseparty, add new members, and do something else. Stay tuned, and keep reading this article to learn how to do these things in just a few minutes.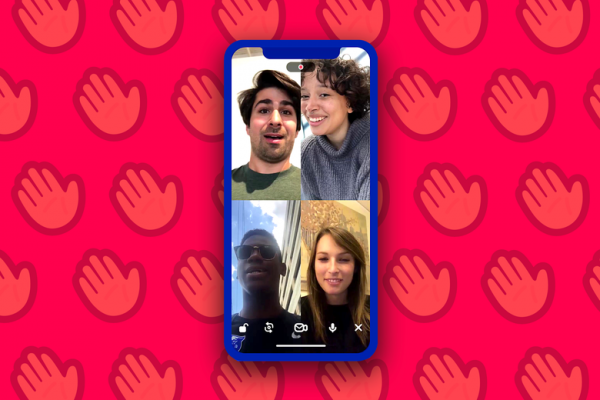 Steps to starting a group on Houseparty
The first thing that you need to do now is to open up the Houseparty application on your device. We hope you already have the app downloaded and installed on your device. So, go ahead and open it right now.
To start a group chat, you will need to click on the smiley face button that should be located in the top left corner of your screen. By clicking that button, you will automatically open up a new window where you can see the list of your friends and friends who are currently online and ready to chat.
Find a friend with whom you want to chat, and click on the waving hand that should be located next to their name. By clicking on that waving hand, your friend will get a notification on their device that lets them know you are active and want to chat with them.
That waving hand should turn into a Join button soon. Tap on that button to join your friend's video chat. The video chat should be split in half because you two are currently in it. To add more people and eventually start a group chat, click on the plus button in the chat.
You will be taken to a new window where you can see a list of your friends again. Next to their names, a green Invite button should be displayed. Add as many people as you want; you have to click on that Invite button. I will send an invitation to join your group chat that will be sent, and they will be able to join you anytime.
Steps to locking the group chat on Houseparty
This locking feature is handy if you want privacy with your friends and do not want to let anyone else join your video chat discussion. To do that, you will have to click on the three-dotted button that should be located somewhere in the bottom left corner of your device's screen. You can expand to a small pop-up menu with many different options by clicking on that button.
When that menu shows up, find the Lock the Room option and click on it. So your chat room and the group will be locked, and no one else can get in. Of course, you can always unlock that group by doing all these steps but the reverse. Click on that three-dotted button again and select the Unlock the room button. Your room will again become available to others; basically, anyone can join you.
However, if you want more privacy and to gain intimacy with your friends in that chat room, keep it locked so that no one can invade your privacy and join your discussion and conversation out of the blue.
Now that your group chat is secure and no invaders can come in, you can feel safe and talk about any topic with your friends, knowing that it will not leave that chat room.
---