In this article, we are going to be showing you a way to set up the Smart IPTV app on your device. Also, we
In this article, we will show you how to set up the Smart IPTV app on your device. Also, we will be giving you some more information about that Smart IPTV app, what it is, how it works, etc. So, stay tuned and keep reading this article to find out how to set it up in just a few short steps and just a few minutes.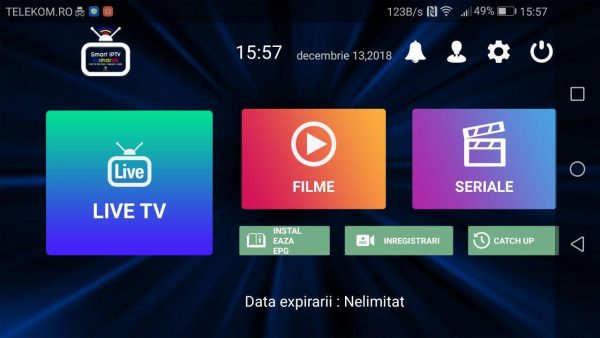 What is Smart IPTV?
Well, the Smart IPTV app is an app that allows you to stream many IPTV channels and content on your smart TV or any kind of different device. The app we will show you is not accessible, even though it has a 7-day free trial.
Keep in mind that not all apps are paid apps, and if you want to use some other app instead of this one, you can. We will present you with an app that has the most downloads and is the most popular among the sea of IPTV Smart apps. So, without further ado, let's cut to the chase and start explaining how to set up your Smart IPTV app.
Steps to set up Smart IPTV
The first thing that you must do is to download the Smart IPTV app from the Google Play Store or the App Store. After the downloading process has been finished, install the app to continue. If you already have the Smart IPTV app installed on your device, ensure you have the latest version. So, again, go to your App Store or Google Play Store and update the app to the latest version to see if one is available.
Open the Smart IPTV app after downloading it.
The first thing you will see once the app has opened is the screen telling you that you get a 7-day free trial and that after that trial expires, you must pay a small amount of money. This app costs around 8.5 dollars, and it is very affordable. You should now be able to see a link in that window. Click on it so you can be redirected to the page where you need to activate the app. Also, another thing you should be able to see in that window is the MAC address, so make sure you copy it to your clipboard before you continue with the steps.
Find the Activation tab in that new window that has just shown up, and click on it.
Remember the MAC address that you copied earlier? Alright, you need to paste it in the selected location now, enter your email, and choose your mode of payment.
Next, click on the My Files tab there to expand it.
In the selected location, type your MAC address again. Now, you can choose a file from your device and upload it to your playlist, or you can get the URL link from some M3U player. So, choose whichever option you want to choose. After that, confirm that you are not a robot by solving a captcha and clicking on the Send button.
Now, head over to the Smart IPTV app you have previously downloaded. You should be able to see the playlist that you have just made. And that is it. You should see more channels available if you have paid for a subscription to a third-party network and entered that M3U URL.
---