This paid article was presented by Wondershare inc. Learn how you can apply for a premium branded content. Are
This paid article was presented by Wondershare inc. Learn how you can apply for a premium branded content.
Are smartphones good for kids? Should I give my kid a smartphone or tablet? These questions give parents a dilemma. There are many good contents they can easily get from the Internet to help them study effectively. What if they use the device for negative things, like spending more time playing games than using it for studying? Cyberbullying is another thing that makes parenting more challenging. I found a very useful tool that can help you to monitor kids phone. You can let them explore the new skills through the smartphone but keep them safe. FamiSafe from Wondershare is one of the best parental control apps you can choose. It has all the features in one app.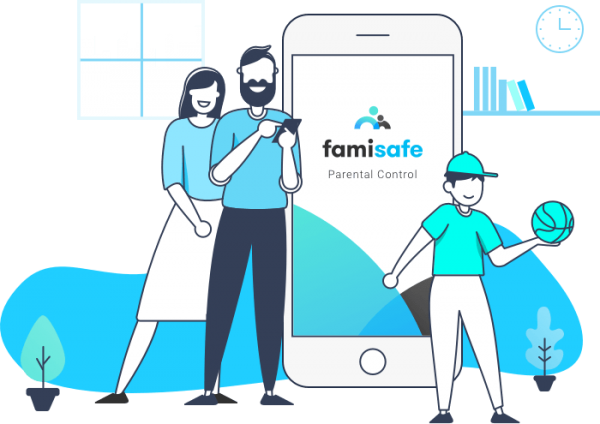 How FamiSafe Keeps Your Kids Safe?
Block Website
When you search for content in the browser by typing a certain keyword, hundreds or thousands of websites will appear. Some of them may contain inappropriate content that may include gambling or adult sites. You can block harmful websites using FamiSafe feature called Web Filter.
Block And monitor Apps
One of the problems in giving our kids a smartphone or tablet is an addictive behavior. If you worry the kids spend too much time on social media and games, use App Usage & Blocker feature to control and monitor kids phone. This feature allows you to set the time limit for apps usage.
Prevent CyberBullying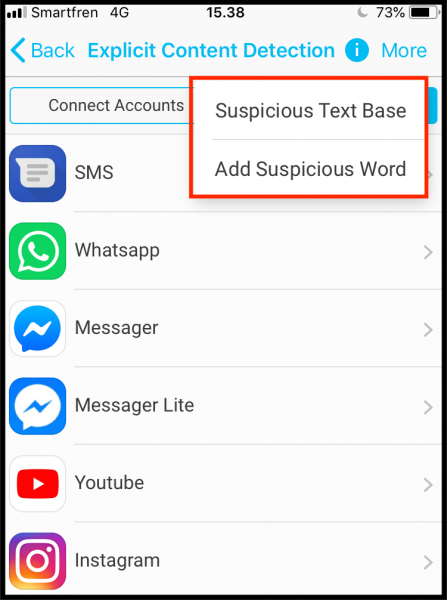 One of the features that you might not find on the other parental control apps is Explicit Content Detection. This feature can help to prevent cyberbullying, inappropriate contents, harassment, etc. You can choose the contents you are concerned about on the list or add the suspicious words manually. Whenever those contents and suspicious words appear on any app of your kid's device, you will get an alert notification.
Location Tracking
As parents, sometimes we are worried whether our kids are in the place they should be at the moment. For example, when they have to do a school project in a friend's house. You can track kid's location using Real-Time Location feature. Moreover, you can also use Geofences to make sure they are always in the safe zone. You will get alert notification whenever your kid steps outside from the Geo-fences you have set. This feature might only be found in FamiSafe.
Screen Time Limit
To make sure your kid does not overuse the phone you can set the limit using Screen Time Limit feature. All apps on the kid's phone will not be able to be used after they reach the time limit. For better supervision, you can use Smart Schedule. This feature can help you to discipline your kid. You can create the schedule when they can use the phone and when they cannot. For instance, you can create a schedule for studying from 2 pm to 5 pm, then sleeping time from 9 pm to 7 am. During that time, all apps on the kid's device cannot be accessed.
Suspicious Photos
The additional feature on FamiSafe that distinguish it from the other parental control apps is Suspicious Photos. You can use your kid's photo to detect if it is used inappropriately by someone on the Internet.
How To Monitor Kids Phone Using FamiSafe
FamiSafe from Wondershare is available on AppStore and Google Play. Therefore, it can be used on iOS and Android devices. However, if your kid is using an iOS device you may need to install a profile on kid's phone or tablet because iOS upgraded the review policy.
Install FamiSafe
First thing first, install FamiSafe on both devices, yours and the kids' phone or tablet. You can go to the App Store for iOS device or Google PlayStore for Android and search for "FamiSafe". You can also hit the download button below.
Create Account Or login
Launch FamiSafe app on your phone and log in using your account if you have one or tap Sign Up to register a new account. Then, select "Parent".
Next, launch the app on the kid's device, log in using the same account and choose "Kids" instead of "Parent".
Type your kid's name and choose the age category.
Set-Up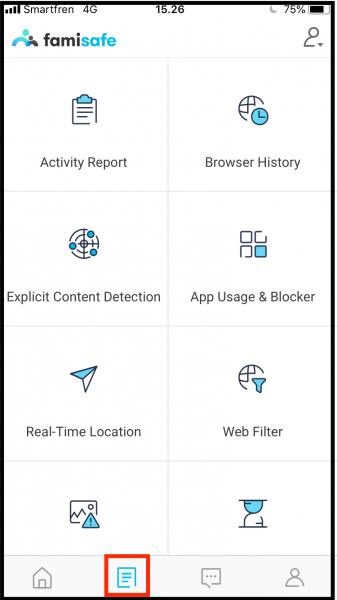 You may have to give permission to some services on the kid's device. For example, you have to enable Location settings for FamiSafe in order to be able to track the kid's location, allow the Microphone, etc. Now, start your supervision. On your device, find all FamiSafe parental control features by tapping the icon next to the home icon and set up your parental control. Try it now!
---