The IMO app is an application that lets you communicate with people all around the world. Are you able to chat,
The IMO app is an application that lets you communicate with people all around the world. Are you able to chat, call, or video call them? and even send them voice messages. And you can do all of that for free! Yes, you only need internet access on your device whenever you want to use the app. It is an app like Viber and WhatsApp. But some IMO users say that IMO offers them way better and clearer video calls than any other app that they have used. So that is great, don't you think so?
If you are wondering how to link your accounts to the IMO service, we are here to teach you how. Keep reading this article to find out how you can link your account to IMO.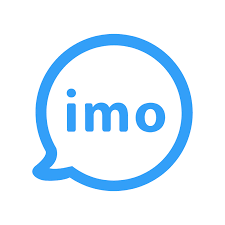 Steps to linking account on IMO
You must go to the IMO website on your browser to continue with the steps.
When you open IMO in your browser, you must log into your existing account.
Once you have logged into your account, your Home page will appear on your device's screen. On the left side of the screen, you will be able to see a small sidebar. Look for the Add Account option, which will be highlighted in blue. Click on it when you spot it.
You will see a new small pop-up toolbar showing up on your screen. There you can choose which account you want to add a link to your IMO account. You can choose from Facebook. MSM, Skype, Yahoo accounts, and many more. Select the one you want to link to your account by clicking on that platform's icon in the toolbar that just showed up on your screen.
When you click on the selected platform, you will be asked to log into your account. So type in your username and password for that account, hit the Enter key on your keyboard, or click on the blue Sign in button at the end of the screen.
Once you have added another account to your IMO, you have to link them. To do that, you have to go back to your Home page. Again, on the left sidebar, click on the Link Accounts option; it will be somewhere in the middle of the toolbar and will be highlighted in blue. Once you have clicked on that account, the linking process will begin immediately, and once the loading is done, you will only be able to use one of those two to sign in to the IMO app.
Remember that you will not be able to link another account if you do not have an account on one of the platforms that IMO supports. The supported apps are MSM, Skype, Yahoo, Google Talk, Facebook, MySpace, Jabber, and AIM.
If you are having problems while trying to link the account
IMO is, as we previously mentioned, a platform that will only work if you have internet access. So, make sure you are connected to your Wi-Fi or have your mobile data before trying to link the accounts.
If the internet is not the problem, try logging out of your account on IMO, then log in again and try to link the two accounts again.
Also, remember that you may not be able to link the accounts because the IMO may be down at the moment. So just wait for a while and try again later.
---