This read is for the love of theater – for your love of theater. Headquartered in the city of New York,
This read is for the love of theater – for your love of theater. Headquartered in the city of New York, BroadwayHD is a streaming platform whose library only includes theatrical productions. It is rare to find such a platform on the Internet. That's because the entertainment industry has given prime to film rather than theater. However, the theatre's glory never seems to fade. This article will teach you how to get the BroadwayHD free trial.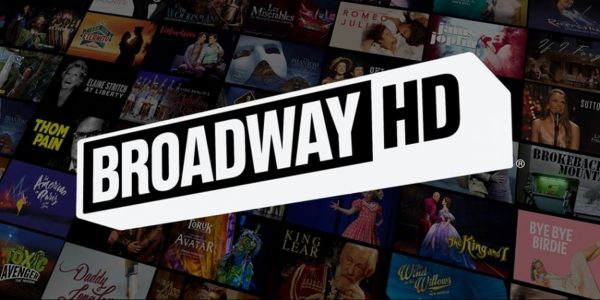 Subscriptions, Specifics, and BroadwayHD
The monthly subscription package of BroadwayHD has a price tag of $8.99. If you are looking for an annual plan, you can get it for $99.99. All the prices are exclusive of taxes.
Before you get into paying for anything, BroadwayHD offers a 7-day free trial. That is what you are looking for here, isn't it?
You can enjoy hundreds of products during your free trial period. Some of them are Falsettos¸ Daddy Long Legs, Puffs, and Romeo and Juliet.
This article will teach you how to take advantage of the free web and app trial.
On the website
First, open your favorite browser and visit the BroadwayHD website. You will need to sign up for an account.
On BroadwayHD's home page, click on the 'Login' button at the top-right corner.
On the form that pops up, click the Register
Fill in the Register form with your email address, name, and password (twice). Then, check the Terms and Conditions You don't have to read them *chuckles*, do you?
Then, click Submit BroadHD, which will automatically log you into your account.
On the opening page, you will be required to choose a plan. You have to do this to enjoy the free trial.
Once you choose your plan, BroadHD will redirect you to the Payments You can either add a card or your PayPal account as the billing method. On the same page, you will see a message that says BroadwayHD will charge you after ten days. The free trial charge should be $0.00.
For PayPal users, you will be redirected to your PayPal account to authorize BroadwayHD LLC to charge your account. Click Agree & Pay to continue.
After this, your free trial will start immediately, and you can binge-watch hundreds of productions.
On the app
You must download and install the app from Google Play Store or Apple App Store. Android users who cannot find it on the Play Store can download the .apk file from here.
On the home page, you will see a featured production. BroadwayHD has organized other productions in genres as you scroll down.
Tap on the icon with the three bars in the top-right corner.
Then tap on the Not logged in option, then Log in.
Register for an account by clicking the green hyperlink at the end of the page. Enter your details and register.
To get the free trial, you need to open your phone's browser and go through steps 6 to 8 of the previous section.
Time to Binge-watch Theater
You are ready to enjoy at least a week of BroadwayHD's library. The best platform to enjoy this is a PC. So, log in to your account and enjoy some critically acclaimed shows.
Remember to remove your payment method early enough. This will prevent BroadwayHD from charging you. After your free trial, you can judge whether the platform deserves your money.
---