With YouTube Music Premium, you get to enjoy your favorite music ad-free, and you can also play YouTube Music
With YouTube Music Premium, you can enjoy your favorite music ad-free and play YouTube Music in the background when the screen is off. In addition, you can listen to your favorite songs even when you are offline. If you have never used the service before, you will get a free trial that lasts for a month.
Once the trial period ends, you will be billed monthly for the subscription. You may want to end your membership or cancel your free trial. Once you do that, you can still use the service until the billing period ends. This article will show you how to end your YouTube Music Premium membership.
How to end YouTube Music Premium Membership
YouTube Music has an option that allows you to pause your membership for up to 6 months, so consider that as well. You can end your membership on your PC or using the app. Both methods are explained here.
Using the browser on your PC
To end your membership using a browser on your PC, follow the steps below:
Open a browser of your choice and go to YouTube Music
Make sure you are logged in
Click on your profile photo in the top-right corner and then click Paid memberships.
Click on Manage membership next to Music

On the next screen, click Deactivate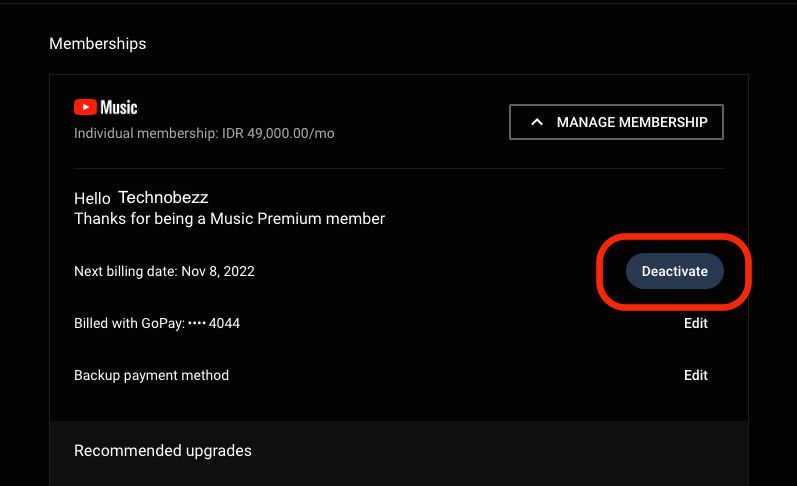 You can still change your mind and choose to pause your membership. If you still want to cancel, click on Continue to cancel

Click Yes and cancel to confirm

You will be informed when the service is canceled and you will receive an email.
Using the app
To cancel your membership using the app, here is how:
Open YouTube Music on your smartphone or tablet
Tap on your profile photo
Next, tap on Paid memberships
Tap the Individual membership option under the Music section
Tap on Deactivate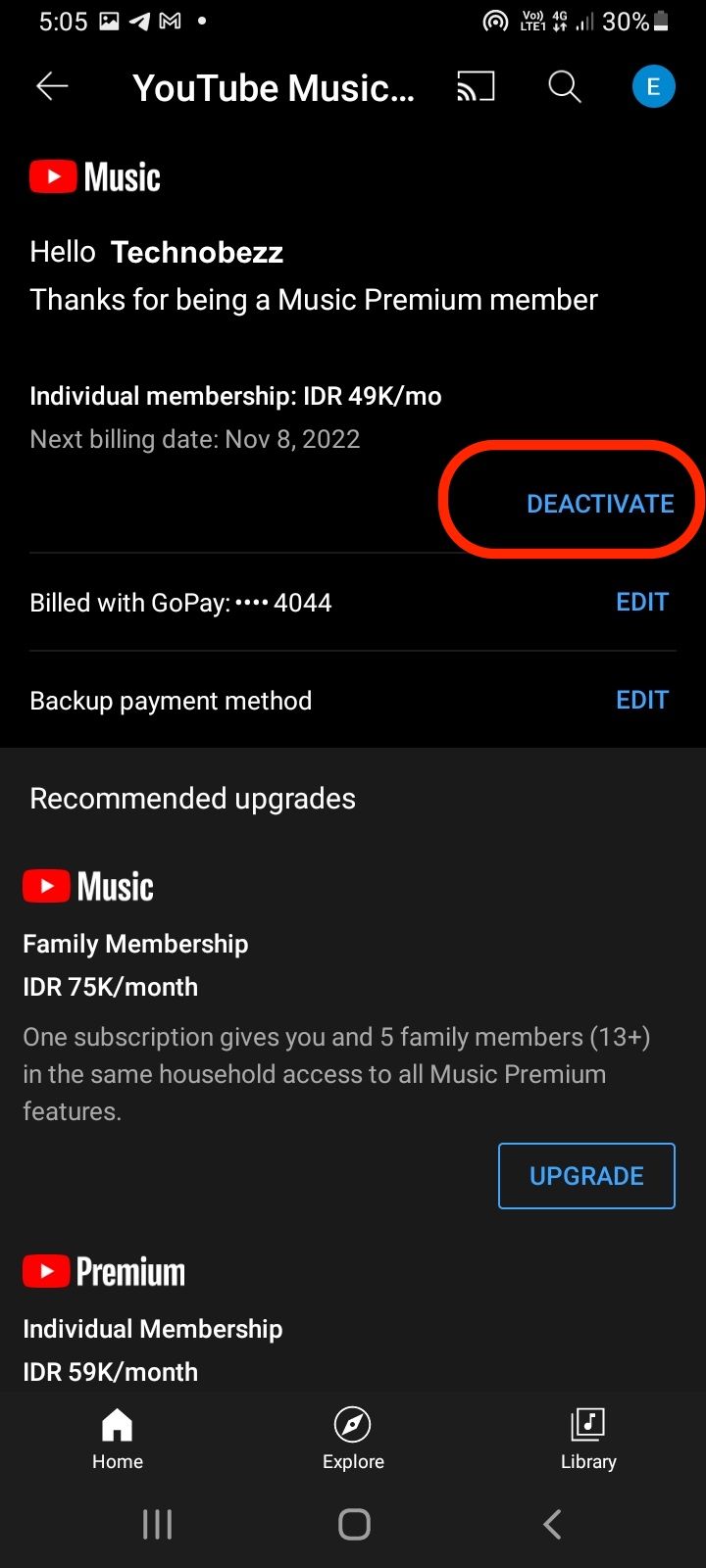 You can choose if you want to pause on the next screen. If not, tap on Continue to cancel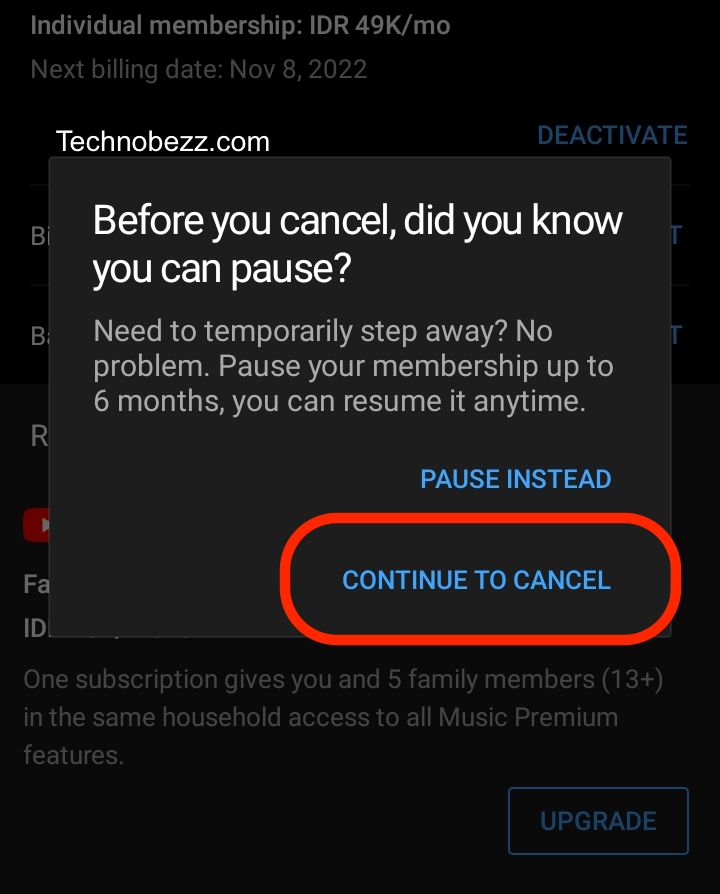 Next, confirm your action by tapping on Yes and cancel.
You will be informed that your membership has been canceled and will receive an email.
---