Windows 10 has officially released back in July 29th. Microsoft allows you to download Windows 10 PC free full
Windows 10 has officially released back in July 29th. Microsoft allows you to download Windows 10 PC free full version. This latest Windows version can be installed on PC desktop, Laptop, and tablet with the minimum requirements for the system as you can see below:
Processor: 1 gigahertz (GHz) or faster.
RAM: 1 gigabyte (GB) (32-bit) or 2 GB (64-bit)
Free hard disk space: 16 GB.
Graphics card: Microsoft DirectX 9 graphics device with WDDM driver
If you have a PC with Windows 7 SP1 or Windows 8.1, you can upgrade to Windows 10 for free within one year of availability. Microsoft officially provides the reservation tool app to download the Windows 10. To get that tool app, you have to update the software called Get Windows 10 first. You can access this app in the lower right side of the system tray. After you can access the app, follow the simple steps below:
1. Click the Get Windows 10 app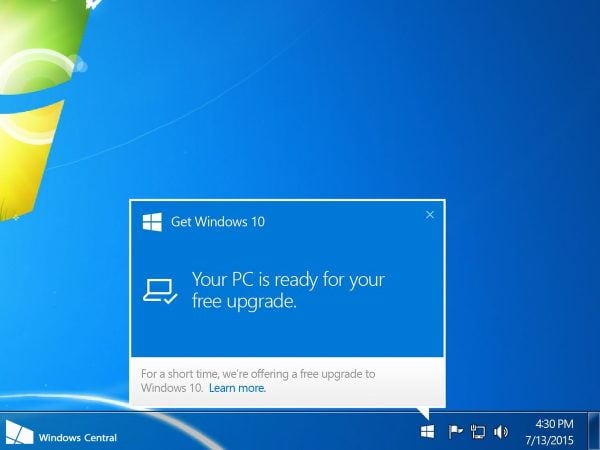 2. On Get Windows 10 app, you will find a PC checkup tool that will list any problem with your computer, and various information you need to know before the upgrade. To check your PC compatibility, open the Get Windows 10 app, click the Hamburger button, and from the menu click Check your PC.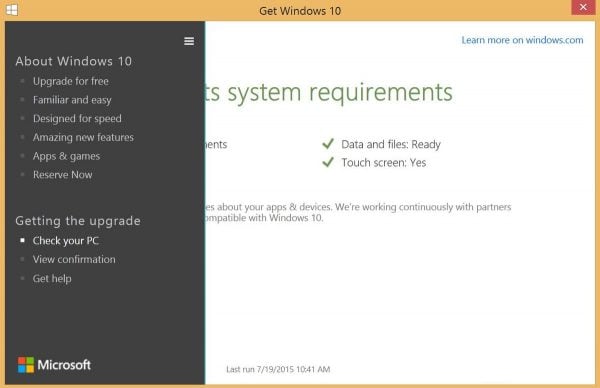 3. The app will scan the hardware to ensure that your device meets the minimum system requirements, and to make sure all the things are ready for the upgrade process.
4. If your device meets the requirements, and you don't find any issue in the About Windows 10 section, click the Reserve your free upgrade button.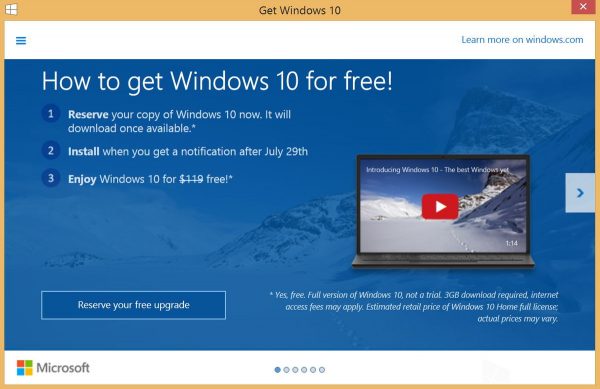 5. Enter your email to get the confirmation from Microsoft if the Windows 10 is ready to be installed.
6. Click Send Confirmation.
Once the Windows 10 is available, a notification on your desktop will appear. Just accept the Important Legal agreement, and then the Windows setup wizard "Your upgrade is ready to install" pop up. You can schedule a time to upgrade, or you can click Start the upgrade now to begin the process.
How to Download Windows 10 On PC Free
If you are still not getting the notification or if you want to have a Windows 10 copy installation, you can visit the Microsoft official website at https://www.microsoft.com/en-us/software-download/windows10ISO. On that page,
Select the Edition. There are 4 Windows 10 option for Windows 10 Home and Windows 10 Pro: Windows 10, Windows 10 KN, Windows 10 N, and Windows 10 Single Language. Then, click the Confirm button.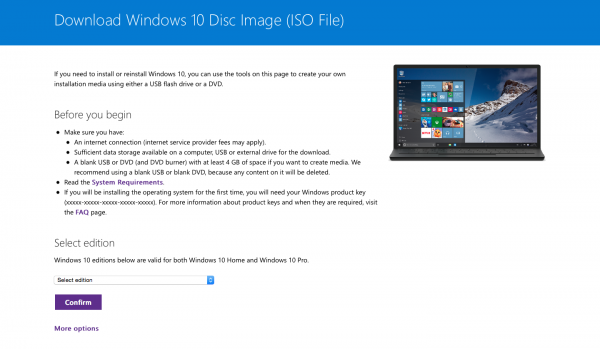 2. Select the product language, and then click Confirm.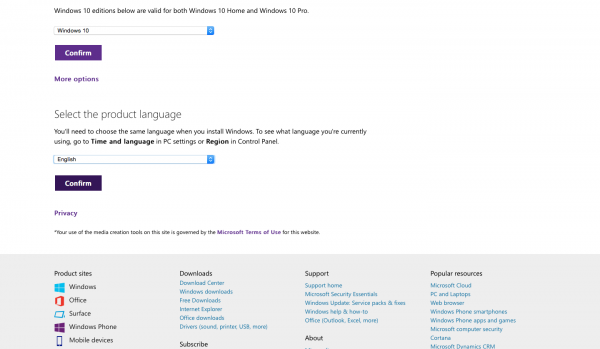 3. There are 2 download links for you: download Windows 10 for PC 32bit and download Windows 10 for PC 64bit.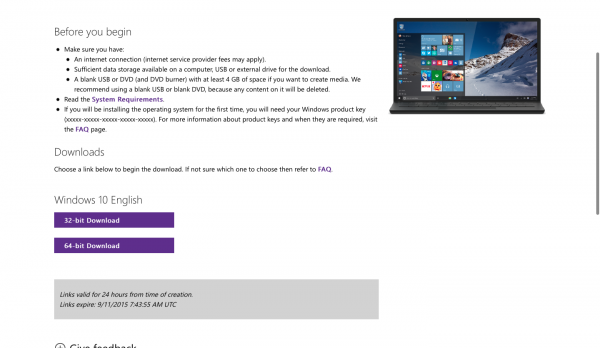 Windows 10 installation will be downloaded with the file size up to 4GB in ISO form. Once it's done, you can burn that ISO installation to DVD media and install it. Leave a comment if you have a related question.
Read also: How To Set Up Your Mac For Gaming
---