There is no way to download an IGTV video from Instagram directly. However, many third-party apps will do the
There is no way to download an IGTV video from Instagram directly. However, many third-party apps will do the job for you. Also, in this article, we will show you some of those third-party IGTV video-downloading apps. So, keep reading this article to find out where to download these apps and how to use them.
InsTake Downloader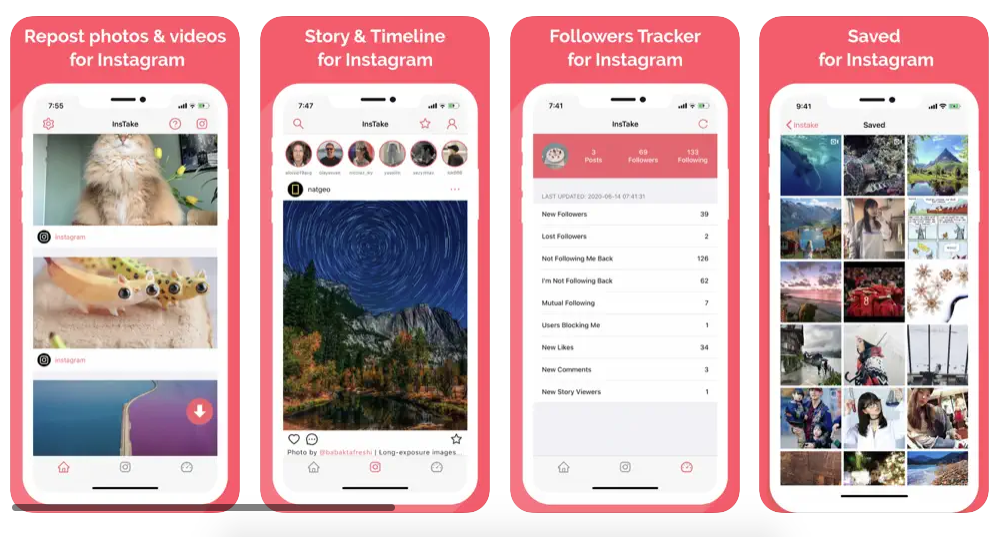 InsTake Downloader is an application that will help you download an IGTV from Instagram to your gallery. This app is available for Android and iPhone users, and, of course, it is free, and you do not have to pay any amount of money to use it.
But how does InsTake work? Well, you have to copy the link of your IGTV video's URL and then open up the InsTake application so the download can start. Simple as that. Third-party applications that help you download videos and photos from Instagram work the same way.
You will have to open the Instagram app and find the IGTV video you want to save to your phone's gallery.
Once you have found the video, open it and start watching a video.
Next, click on the middle of your screen to expand the options. You should be able to see and find the three-dotted button somewhere in the bottom half of your screen. When you do, tap on it to open up a small pop-up menu.
The second option is the Copy Link option in that menu that has just shown up on your screen. Please click on that so you can copy that video's link to your clipboard.
After that, you will need to open up the InsTake Downloader app on your device. Usually, the download process will start as soon as you open the Instake application. If that is not the case for you, the first thing you will see when the app opens up is a blank space where you will need to enter that video's URL. Simply paste that link there and click on the pink Download button.
Once the download process has been completed, you can go to your Gallery and check to see if the video has been saved; it should be.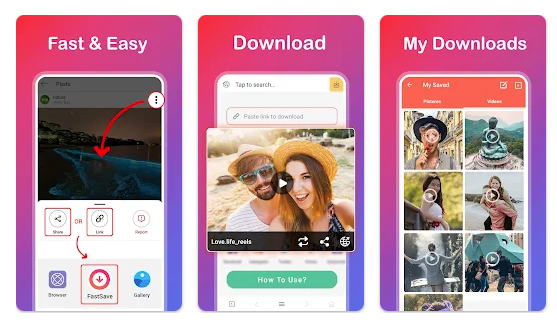 This application works the same way as the previous one but also has some differences. To use FastSave, you must repeat steps 1-4 from the previous paragraph. So, the download will start immediately when you copy a link from an IGTV. However, before you copy the link from the video, make sure to open up the FastSave application and turn it on by pressing the On button.
If FastSave is currently on and it's working, you will have a notification in your notification bar standing until you decide to turn FastSave off. If you are sure the app is turned on, copy some video links. As we have previously mentioned, the downloading process will begin immediately and last only a few seconds if the video is short; if you are downloading a more extensive video, the process will take a bit longer.
We need to mention that you can also use these apps for downloading photos from Instagram too, you do not have to use them just for IGTVs.
---