Crackle is a Sony item in the streaming service business. Crackle allows its users (US and Canada only) to enjoy
Crackle is a Sony item in the streaming service business. Crackle allows its users (US and Canada only) to enjoy some of Sony's best productions. If you are using it on your PC and feel like adding more screens, consider using an HDMI cable to broadcast the signal to a TV screen while still using your PC for streaming. Crackles are free.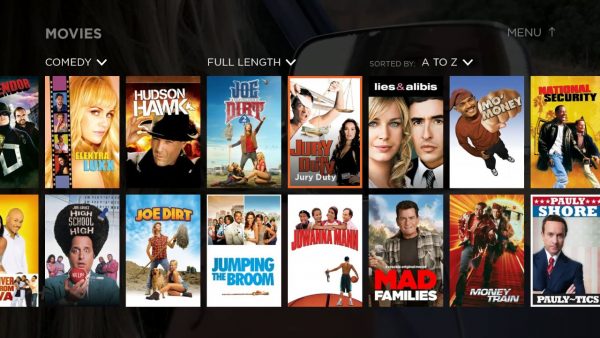 Does Crackle support offline viewing?
It doesn't. Sony expects you to connect to the Internet so that you can watch the movie with the ads – they can be up to 8 in a 120-minute movie. This is why they do not have an offline viewing option. If it were there, the ads would never be watched. Or would they be downloaded together with the movie? That can't be. I fully understand this limitation of the Sony Crackle.
This article will show you how to download Crackle Movies. This can only be achieved if you use a video-downloading application. Some of these applications include Allavsoft, AceThinker Video Keeper, or iTube HD Video Downloader.
The applications work this way – they capture the video's URL and then use it to download the movie.
Crackle videos on Allavsoft
This article will pay special attention to Allavsoft. You will need to download Allavsoft first. You can do it on Windows or macOS.
What is Allavsoft?
Allavsoft is a video download application available on trial and gives you a maximum of 5 videos to download. After that, you may need to register. Their most accessible package is the lifetime license offered for $69.99 for up to 3 PCs – which is not a very bad deal. This is because you will use it to download movies from multiple video-sharing websites, not Crackle only.
The steps to download a movie from Crackle using Allavsoft are very simple:
After downloading, go to Sony Crackle's website and watch your movie or TV show.
Copy the video's URL. You can do this by right-clicking anywhere on the screen where the movie or TV show is playing. Then, choose 'Copy video's URL' or 'Copy link address.'
Open your downloaded Allavsoft application. The home screen will appear and open under the 'Download' tab.
Paste the link in the text box under the label "Enter the URL of the video you want to download." You can use the keyboard shortcut CTRL + V or click on the 'Paste URL' button. Either way, the link will appear there. It can also be posted there automatically as soon as you open the app.
Make sure the "Download Quality" is set to Best Quality.
Under "Save to," set the specific location where you want the Crackle video to be saved after a successful download.
Under the 'Convert' section, check the 'Automatically Convert to' box. The inactive combo box will be activated with its default value, 'the MPEG 4 Video (*.mp4)'. When you click on the box, some of the following options will be displayed:

Android
Apple TV
iPad
iPhone
PS3
Xbox HD Video
These options show that you can download your Crackle movie on Allavsoft in any format you like, depending on where you want to watch it. If this doesn't work, try another application.
The point
You need a video-downloading application to pick a movie on Crackle and enjoy it offline. You can enjoy your movie without being interrupted by Internet buffering or ads.
---