Kik is an application made to communicate with your friends and family for free, and the only thing you need
Kik is an application made to communicate with your friends and family for free, and the only thing you need to have is an internet connection. Kik messenger doesn't require much information when you sign up, and the app can be downloaded for free from the Google Play Store or the Apple Store. But, if you have decided to leave Kik, have you been asking yourself how to delete your Kik account permanently? Here is how to do it, so keep reading to get more information.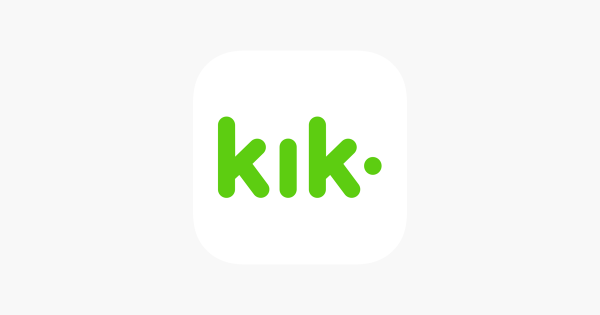 Deactivation
If you want to permanently leave the Kik messenger but are unsure if you want to do so. This means that your name cannot be found when searched, you will no longer receive messages on Kik, and your name will be deleted from the contact list of people you have been contacting on Kik. Kik will not send you any emails anymore.
Once you deactivate your account, the people you have been contacting will be able to see your name as their contact for a couple of more days, and then it will be gone entirely. If new registered contacts try to find your name, they will not find it.
The procedure
Now, the procedure is simple. You must have access to the email address you used while registering. Then open the Kik app and sign in. Open the Settings menu in the upper right corner of your device's screen and then the Your Account section.
I am now reviewing the email address. If you don't know which password you need to enter to access that email, try to change it to the address you have access. To do so, open the email section, type in another address, and save it.
Then, you need to head to the official site of Kik and look for the Deactivate account section. You are supposed to click on it, and when it opens, you should enter the address related to the Kik account you use. Type in the address and confirm it by pressing Go! Button.
Go to your email inbox and open the email Kik should have sent you. When you open it, you will be asked if you are sure that you want to deactivate the account. If the answer is positive, hit the Deactivate button, and you will no longer have an active account. If you ever want to get back on Kik, you only need to log in with the exact details again.
Delete the account once for all
If you have decided to leave the app permanently, you should know that you won't be able to get your account back again. Also, you will not receive any messages on the app, as well as no emails from Kik, and no one will be able to find your name in research. Your account will disappear for everyone you have communicated with using Kik.
If you are about to permanently delete your Kik account, open the official Kik site and find the Delete option. From there, type in your username and email address. You will be asked about the reason for leaving Kik, so make sure to choose the correct answer because this field is required to proceed.
The next step is to check the box that confirms that you understand there is no possibility of returning to this account again. Then squeeze the Go! You will see it on the screen. Kik will send you an email explaining deleting the account, and you will also notice a button that will confirm your permanent deactivation. Click on it, and your account will be deleted forever.
---