CuriosityStream is the first of its kind in this world. If you need to watch an enlightening documentary, CuriosityStream
CuriosityStream is the first of its kind in this world. If you need to watch an enlightening documentary, CuriosityStream is where you go. Do you know Favorite Places, that item by Stephen Hawking? You can find it there.
Some categories you can explore are Technology, History, and Science. As good as all apps are, there may come a time when you may want to terminate your membership. This article will guide you on how to delete your CuriosityStream account.
While CuriosityStream is a great platform, it has its issues. Or rather, users have their issues. Problems that have been prevalent among users include:
The 4K or HD subscriptions do not live up to their expectations. That is, the quality doesn't match the label.
The subscription feels expensive – because it is, kind of (sorry, CuriosityStream).
Some other reason(s). You know them.
Whatever it is, this read will empower you to delete your account. Just follow the steps.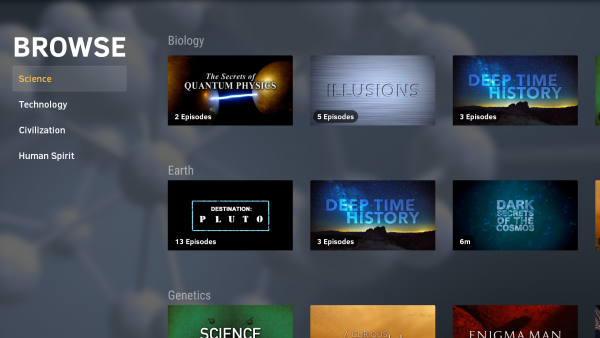 Quitting, or should it be deleted?
Like many platforms online, CuriosityStream does not allow users to delete their accounts at the click of a button. Signing up for an account is easy, but deleting it is an extreme sport. Why does it have to be this way?
You can only contact CuriosityStream via email or phone. You can learn more about this when you visit the CuriosityStream Help Center page. There is no ticket to submit, so it becomes trickier. They do not want users to exit the system whenever they feel like it.
Before you call or email, you need to have the following information with you:
Your details (login credentials, account name, and password)
Your billing address
Your geographical information (city, etcetera)
The reason why you want to delete your account
Details of your billing method (card digits)
Details on your last transaction/charge (when it happened, how much it was)
With the above, you can now choose to make a phone call or send an email.
On the phone call
Remember that standard charges apply. When an agent picks up, say your name and inform them that you want to delete your account.
Answer their verification questions, and they will guide you. CuriosityStream will probably email you a link. You may click and follow its prompts to delete your account.
On the email
Use this template if you have taken the option to send an email.
Hello, I am, and I would like to delete my account. My account name is, and my username is
I stay in, , . The reason I want to delete my account is.
Contact me through
Regards,
Other alternatives
If you feel like the above ways do not work for you, there are some ways. You can bring up your issue on any of their social media platforms, be it Facebook, Twitter, or Instagram.
On the platforms, you can send a private message and wait for an assistant to message you. However, this could take a while.
CuriosityStream is now history!
Once you have completed the deletion steps, you're done. CuriosityStream will delete any information they have about you.
If you feel like reversing your decision, start again – sign up.
---