Microsoft Teams is a great platform where you can host and participate in many different group chat meetings.
Microsoft Teams is a great platform where you can host and participate in many different group chat meetings. It is a platform that is mainly used by companies and schools so that they can communicate with their coworkers or students all the time and organize everything fast.
This platform is very practical and useful because you get all the information you need in one place. Microsoft Teams also allows you to host online conferences and give project assignments to the Team members.
In this article, we will be teaching you how to start and schedule a meeting in Microsoft Teams. Also, we will be talking about the types of meetings you can host in Microsoft Teams, so if you want to get to the point, continue to the second paragraph of this text to learn how to schedule a new meeting right away.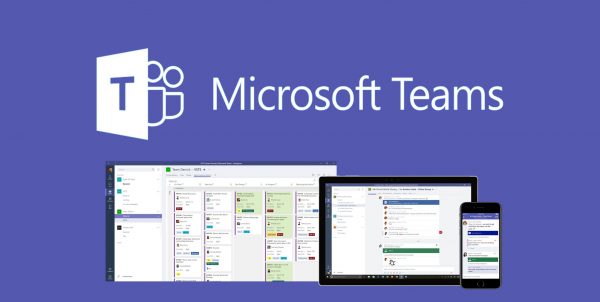 Types of meetings in Microsoft Teams
Microsoft Teams has three types of meetings that you can host or attend. Here we will be presenting and explaining these types to you.
A private meeting – Private meetings are for people who want to have some privacy when they are talking to each other. These types of meetings are really important if you, perhaps, want to have a private video chat with one of your colleagues because you want to share some important, secret information with them.
Channel Meetings – If you are a part of some channel in Microsoft Teams, you can host a meeting with all those people. It is the fastest and the best way to share and share information with many people simultaneously. It is just like holding a conference in real life, for example.
Ad-hoc meetings – These are meetings that you can schedule in just a few seconds. These types of meetings need to happen immediately; that's why Microsoft Teams has a Meet Now button which allows you to start the meeting immediately if something is very urgent.
Steps to scheduling a new meeting in Microsoft Teams
Finally, here are the steps to scheduling and creating a new meeting in Microsoft Teams. Before you start, open up the Microsoft Teams platform and log into your account if you are not logged in yet.
Once you have opened Microsoft Teams on your device, head to the Calendar section on the left sidebar of the app. Click on New meeting to open up a small pop-up drop-down menu.
Click on the Schedule Meeting button to continue in the small menu that should show up on your screen.
You can now select a channel (team) in which you want to host a meeting. Select the one from the list by clicking on that channel's name and the Send button.
You are now able to schedule at any hour that you want to. However, it is best if you use the Scheduling Assistant to ensure that all meeting participants are available at that time. Try to find a time when everyone from that team is available.
Now, if you want to repeat this meeting simultaneously, you can do that on another day. Turn that option off if you do not wish for the meeting to recur again.
---