From a digital business agreement, digital poster, to eBook, most of those documents use PDF format. Many people
From a digital business agreement, digital poster, to eBook, most of those documents use PDF format. Many people prefer to use this format for their e-paper, especially for business purposes due to security reasons. PDF is designed as a read-only format and it's not easy to edit as well. You can even create a password to protect your precious PDF document from someone who wants to edit it. However, sometimes you want to edit your PDF document instead of creating the new one. You wish there is a method to convert PDF to Word document or other formats to be easier to edit.
See also: How To Sign A PDF Document On iPhone 11 Series
How To Convert PDF To Word Document Using CleverPDF For Free
To be able to edit a PDF format, you have to convert it to an edit-friendly format, like Microsoft Word. How to convert PDF to Word document? CleverPDF offers you a simple, easy, and fast solution to do the task. You only need three effortless steps.
Choose File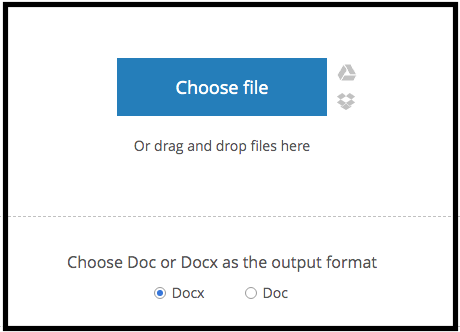 First, visit the official CleverPDF website and choose the very first box on the left, called "PDF to Word". After you click the "PDF to Word" box, hit the Choose file button that you can find in the middle of the screen. Wait for the verifying process to finish.
Start Conversion
As fast as you see the Start Conversion button with a blue color, choose whether you want to convert it into a Docx format or Doc. After you choose the output format, click the Start Conversion button.
Download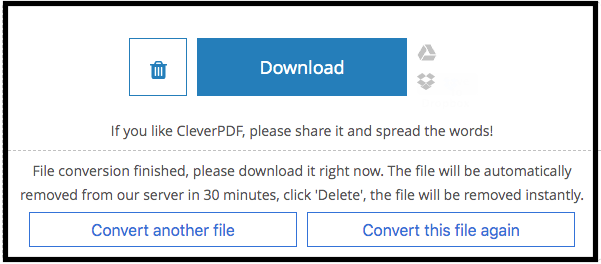 On the next screen, hit the Download button. As you get the Word version of your PDF document, you can edit it whenever you want.
The file will be removed automatically from the CleverPDF server in 30 minutes. If you want to delete it immediately, just click the trash/delete icon next to the Download button.
27 Powerful PDF Tools Available
Visiting CleverPDF.com is like opening a toolbox for your PDF daily tasks. You will not only find a PDF to Word converting tool. They have 27 powerful PDF tools split into 3 categories and neatly arranged on the main page.
The first category is PDF Converter that lets you convert PDF to Word document format, Excel, PNG, Mobi eBook, etc. There is also a PDF Creator category that can help you creating PDF from Office, Images, and other formats. If you want to compress PDF file size, you will find it on the PDF Utility Tools category as well as the Unlock PDF and Encrypt PDF tools.
100% Free
Does CleverPDF offer a free trial program? No, they don't. Because all of those tools are completely free. How many PDF tools can I use for free? CleverPDF's PDF tools are 100% free to use. No limitation. As long as you use it online. Therefore, you need a stable and fast Internet connection, foremost if you have a larger size of the file.
If you work on PDF frequently or have a bunch of PDF files, I suggest you download CleverPDF software. It is available for Mac and Windows. Once you download the software, you can convert PDF to Word document or use any other tools offline. No Internet connection needed.
You can get the All-in-1 version of CleverPDF for $39.99 and it's a one-time purchase. For the Converter version only, the price is $29.99, while the Utility version alone costs $19.99. Whether you use it online or offline, using CleverPDF is simple, easy, and fast.
---