YouTube's "Super Chat and Super Stickers" is the latest way that the leadership of video-sharing platforms has
YouTube's "Super Chat and Super Stickers" is the latest way that the leadership of video-sharing platforms has developed to help content creators get earnings from videos, particularly live streams. After you've made money on Super Chat, how do you claim it? This article will guide you on how to claim Super Chat money.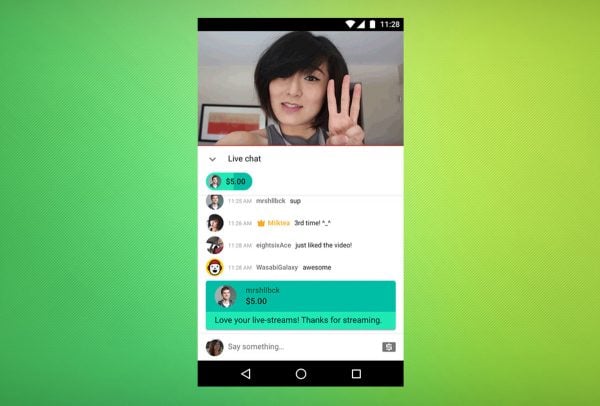 Super Chat explained
During the live stream, viewers can purchase a message (super chat) highlighted in the chat area. It helps the viewer get the attention they would not get if their message just joined the others being sent.
The total time for the message to be highlighted is determined by how much the donation was worth. The more money a message is purchased for, the longer it stays on top of the other messages.
Claiming the money
From this point on, it will be assumed that your account is monetized, you have enabled Super Chat, and you have gone live several times and gotten some donations that you now want to withdraw.
You need to know that there is usually a 21 to 30 days delay before a claim is finalized and that your Super Chat money goes through AdSense.
First, you need to confirm whether purchases were made or finalized. To see the purchases, follow these steps:
Click on YouTube Studio and log in to the account which has your channel registered under.
On the page that displays, click on 'Monetization' on the left of the menu below 'Subtitles.'
Click 'Supers.' You will be able to see all your latest purchases.
To see all the purchases made, click "See all."
Once you are done with the confirmation and find that purchases are there, it is time to find out how much you have earned from them.
As you are signed in to YouTube Studio, select' Analytics' on the left menu.
On the page that appears to your right, click on the "Revenue" tab.
It is essential to know that your finalized earnings will appear in your AdSense account. This includes those from Super Chat. To claim your Super Chat earnings, you must meet a particular threshold (different from country to country).
You should now be able to set up a form of payment:
Sign in to your AdSense account using your credentials.
Under "Payments," click "Manage payment methods," then "Add payment method."
You will be required to enter your bank account information. Set it as your primary payment method, and click "Save."
To get your payment from Super Chat (the one that you are claiming), you first need to complete the following:
Depending on your location, you will need to provide your tax information.
Ensure your personal information (payment address and name) is accurate. Depending on your location, you may be required to complete identity and address verification.
Since you have set up a payment method, you must select one.
As mentioned earlier, you need to have reached the payment threshold.
If the above steps are completely done, there is no 'withdrawal' button to look for. The process of payment starts. Between 21 and 30 days, the money in your AdSense account will be credited to your account.
Now, you wait
You need to be patient and wait for the money to be paid to whatever payment method you added. You can always check the status of the transaction in your AdSense account.
So technically, no claim should be made.
---