PayPal is used by millions of people all around the globe. Sending and receiving money online has never been so easy. In addition, you can make purchases online with a few clicks. The best thing about PayPal is that it is secure, safe, and convenient.
It comes with a set of security options, including adding or changing the security question. In this article, we will show you how to do just that. Let's see how to change your security question on PayPal without further ado.
How to change your security question on PayPal
Security questions can be used in times when you need to reset your password. change your security questions on PayPal, follow the few simple steps listed below:
Open a browser of your choice, go to the PayPal website and log in
Click on your profile (your name)
Now click on Profile Settings
Click on Login and Security
Choose the Security Question
Click Change or Update
Do the same for Security Question 2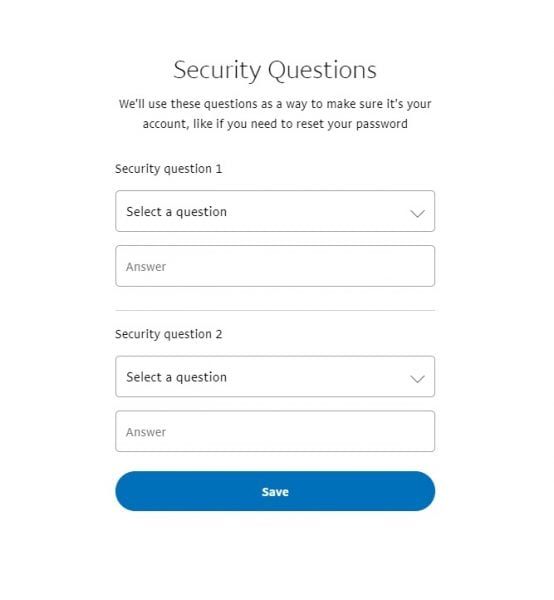 Once you are done, click Save.
That's it. You have successfully changed the security questions on your PayPal account.
---