A picture says a thousand words. As with any other image, the one from your profile gives others an insight
A picture says a thousand words. As with any other image, the one from your profile gives others an insight into your personality. From a social perspective, having a profile picture helps people to identify you.
From a business and professional perspective, however, your profile picture shows you are technologically savvy. It showcases knowledge from various fields, not just the one you specialize in.
The most commonly used business tool is email. Thus, this article will teach you how to change your Google profile photo for a better first impression. After all, your Google profile picture is linked to all Google software.
How to change your Google Profile Photo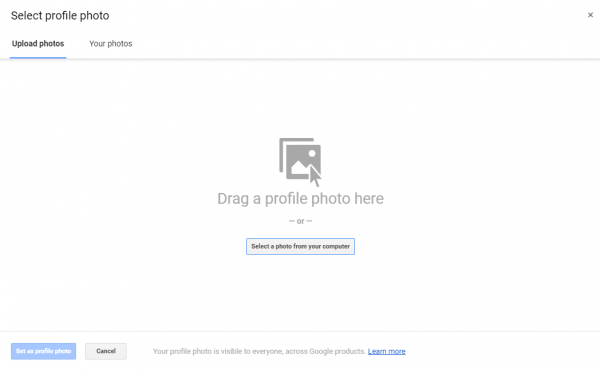 For computer users
There are two methods that you can choose to do this. One way is to change it through your browsers running on Google. The other option is to change it through Gmail.
Method 1: Changing it from a browser.
Sign in to Google on the browser you are running.
Then, search for anything within Google. This should bring you to the first page of your search results. The top right corner of the search results page will show an icon with your Google profile picture. If you have not previously changed it, it should remain as the first letter of your first name and a colored background.
Click on that icon. This should bring up a pop-up with a larger version of that icon with the details of your Google account. On the side of the larger version of your profile picture, there should be a camera icon. Select that icon.
You may then click the Change button or drag your image files into the space allocated, or select files to upload from your device.
Method 2: Changing through Gmail
Sign in to your Gmail account from your browser. This should direct you to your inbox within Gmail.
In the top right-hand corner, select your profile picture.
You will be redirected to a popup window. From there, you may change the image by clicking on the camera icon by hovering over your current profile picture. You may also choose to select the pencil icon. This will display a permanent camera icon that you may click on.
Select your desired image, drag it to the allocated space, or upload it from computer storage.
For a mobile user
Changing your profile picture through a mobile device requires installing the Gmail application.
Launch the Gmail application on your mobile device. Once the app is installed, download it from the App Store, Google Play Store, or any alternative your device runs on.
On the left-hand side, there is a profile picture. Tap on it.
If you are running multiple accounts within your Gmail app, choose the account to which you wish to change your profile picture.
Tap the camera icon on your profile picture.
Under this option, select your current profile photo and then choose Set Profile photo, Remove or Change.
From here on, there should be prompts that appear to give directions on how to change your profile picture. Follow the steps and select a profile picture that represents you!
---