Orange, Blue, and Sling Orange + Blue are the services that users are disposed to each time they wish to change
Orange, Blue, and Sling Orange + Blue are the services that users are disposed to each time they wish to change the Sling TV subscription plan. Their price ranges from $30, $30, and $45, respectively. There is also a package called "Sling free," which is free and requires no credit card. With this, you can have 5000 movies within your reach.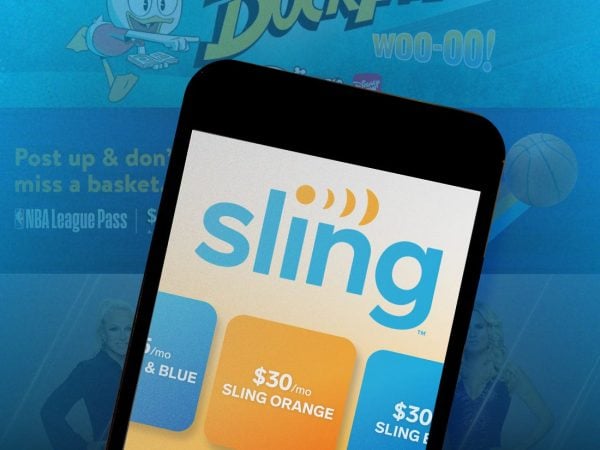 Before you change your plan
There are things you have to consider before subscribing or changing to any package. If you want to be simple, save your cash, and get the free version of Sling: Sometimes, they give you the grace of watching fantastic shows that can be found only on the upgraded version.
On the other hand, if you wish to be all in and have $45 to spare every month, you can give it all away for the Sling Orange + Blue plan. It is a bundle of Orange and Blue plans. However, some channel variations make every plan super different from the others. You can tell that from the list of Comedy Central, History, IFC, and NFL Network only found on the $45 grand.
If you and your household are real cord-cutters with a feel for multi-device connections but are indifferent about choosing between the Blue and Orange plans, I bet you'll choose the Blue rather than the single-stream Orange. Also, they have similar channels, so I don't think you have much to lose, except if you are a sports lover with a knack for super sports channels like ESPN, which is only found on Orange.
One of the many differences between the two basic plans is found in their channels: Blue has a collection of USA, FX, El Rey, and Viceland, while Orange boasts of AMC, CNN, ESPN, TNT, Food Network, and TBS.
Moving to another plan
Login to your account: Visit sling.com or open your app, and select the hamburger icon to drop down the menu listing. Open the login page by clicking on the sign-in option on the menu. Enter your login details to start.
To change your subscription: On the "my account" page, click "change subscription." Your edit-your-subscription appears afterward.
Here, there is a list of subscriptions and add-on services you can choose from. The sling Orange comes first, followed by Blue and Sling Blue + Orange. You can choose any subscription plan to switch to by clicking any "select" button directly opposite your intended plan.
Edit your add-on "extra" service: Under the selected subscription plan, there is an option with the subject "sling-yourplan-extra." Click to drop down the list of add-on services with their prices/mo under your selected plan. Some of these extras include cloud DVR plus extra, comedy extra, sports extra, kids extra, news extra, lifestyle extra, and so much more. Select the add button horizontally to each "extra" to add it to your subscription. You can add as much extra as you want.
Go through your subscription changes: Scroll down; strike the review button to move over to the "review order page" to see your chosen service plan. It comprises a list of your current, removed, and newly added plan". You will also see the subtotal, tax, and total billing at the end of the list, which will be reflected on your next billing date. Finally, click "submit order" to effect changes.
If you don't see any changes occurring on your dashboard, don't panic. Sometimes it takes a wrap of 10 minutes before any alteration.
It is also important to note that if you make any changes or cancel the subscription once you are billed, your money won't be refunded.
---