VRV is rising to the occasion with channels like Crunchyroll (torrential anime rains) to original programs such
VRV is rising with channels like Crunchyroll (torrential anime rains) to original programs such as Paradigms: How We Know What We Know and Gary and His Demons. Said to be pronounced as "verve," VRV is finding its spot in a space already crowded with other OTT streaming giants such as Netflix, Hulu, Sony Crackle, and Amazon Prime.
VRV is a US-only platform that operates on many platforms – mobile phones (Android and iOS), Android and Apple TV and tvOS, PS4 and Xbox One, Amazon Fire TV Stick, Chromecast, and Roku. This article will focus on how you can cancel your VRV subscription.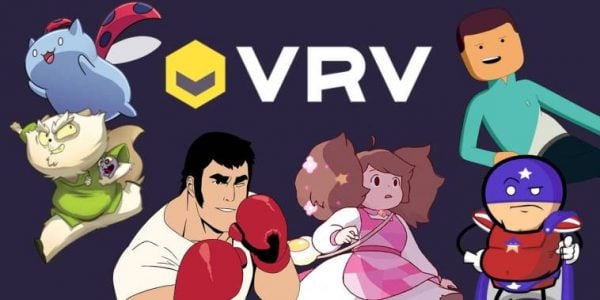 On matters of subscription
On the platform, you can either sign up and use a free account (with a limited library) or subscribe to the Premium Plan. This exclusive package costs $9.99 + tax per month and offers you the newest content without the interruption of ads. Upon signing up for a VRV account, you are eligible for a 30-day free trial (at the time of this writing) to test whether you can throw around $10 in the direction of Ellation LLC.
When you take a free trial, VRV sets you up as a Premium Plan member, waits 30 days for it to elapse, and then charges your billing method. Here, you will be guided on how to opt out of the Premium Plan subscription on both the website and the app.
On the website
Launch your browser and visit vrv.co.
If you are not logged in, search for the blue ' Sign in' hyperlink and add your credentials (email address and password) once you click on it.
On your home page, click on your profile icon (avatar) in the top right corner.
On the menu that draws from the right, click on the "Premium Memberships" option. The page that opens will show your current subscription.
In the box that houses your plan, click on the 'Cancel' button at the top-right corner. A pop-up message will appear. VRV will inform you that if you cancel the Premium Plan, you will have until a particular day to enjoy VRV content. Today is the last day of your current subscription.
Click on the 'Cancel' button to, well, cancel it.
On the app
If you do not have the app installed because of location issues, you can search for the .apk file (Android?) and download it. Then, use a VPN to sign in (or up).
Tap on the yellow VRV icon from your list of apps to launch it.
Then, sign in to your account. You can open it to a promoted video on your home screen.
Tap on the wheel icon at the bottom-left side to open the 'Settings page.
On the page and under the "Account and Profile" section, tap on the "Premium Membership" option. On the "Premium Memberships" screen, your current plan (which should be VRV Premium) will be shown.
To cancel it, tap on the 'Cancel' button.
On the confirmation and information prompt, tap on the 'Cancel' button. VRV developers are dramatic, adding a 'Now…the Moment of Truth" label above the buttons.
Penning off
When you select, tap or click on "Cancel", you accept the cancellation terms. These steps should help you solve your problem. They save you from being billed – $9.99 is not some pocket change, you know! If you need to resubscribe, the steps will serve you right.
---