Kik is a place where you can chat with your friends and also with people you do not know. It is an app that
Kik is a place where you can chat with your friends and also with people you do not know. It is an app that is available for both Android and IOS devices.
See also: How to recover deleted Kik photos and messages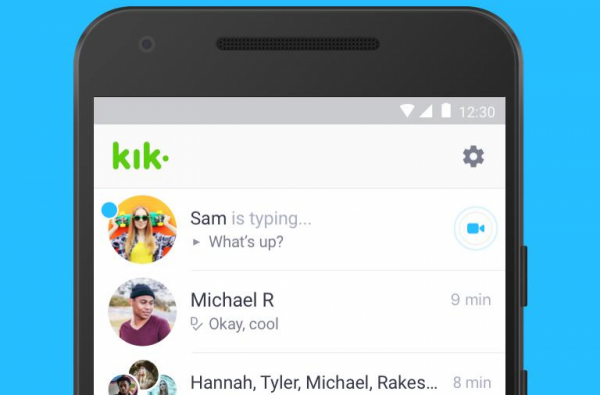 Steps to adding people on Kik
Let's get one thing clear, you do not add people on Kik, you simply just search them by their username, send them a message and start chatting with them. That is all. And here is how you can search people by their usernames.
Since you already have the Kik app installed on your device you will now need to open it, and to log into your account.
Look for the + button on your screen, it is usually located somewhere in the top right corner of your phone. When you do find it, lightly tap on it.
You will be able to see a few new options on your screen now. You can either start a group chat, join some of the many Public Groups or Find People. Click on that Find People option.
Again, a few more options will be displayed on your screen. You will be able to find people by their usernames, or by a Kik Code, or you could maybe go through your contacts and find them that way. If you want to find people by their usernames you should click on that first option. Now, you will need to type in that person's username in the Search box and send them a message when you have found them. If you maybe want to find people that have Kik accounts but who are in your contacts list as well, click on the second option. You will be taken to your contacts screen where you will need to scroll and find the person that you want to add. Also, if the person you want to chat with does not have a Kik account, you will have the ability to invite them. But if they do have an account, simply send them a message. And finally, the third option is If you want to start to chat with a person that is next to you and whose code you can scan.
After you are done, you will be able to start chatting with your friends!
If you have some problems while trying to add people
Kik is an app that will only work if you have access to the internet. So, the first thing you will need to do is to check if you are connected to some Wi-Fi network or to your mobile data. If your Wi-Fi is not working, restart your router or call your provider for further information.
You should wait a while, maybe Kik is currently down and you are not able to do anything in the app. We are sure that Kik's staff is working hard to fix the crash problem.
Try restarting your phone, or turning it off for a while and then turning it back on after a certain amount of time.
Maybe you should log out of your Kik account for some time and then log back in after a few minutes.
Also, you can try deleting the app from your phone and downloading and installing it back again, but before installing it again, make sure that you wait for a while.
Well, the last thing you can do is contact Kik's staff to see why are you having this kind of problem. You will get more information and some other possible solutions to this issue from them. They are very friendly so they will probably be happy to help you.
---