Houseparty is a platform that became very popular at the beginning of 2020. Since many people are stuck at home
Houseparty is a platform that became very popular at the beginning of 2020. Since many people are stuck at home due to a global pandemic, people tend to find a way to hang out online, and the Houseparty application is one of the best ways to do that.
If you are new to the Houseparty community and cannot really understand it, or get in the hang of it, don't worry, we are going to get you started and teach you something. In this article, you are going to find out and learn how to add friends on Houseparty. This process is not hard at all, and it will just take a couple of minutes out of your time. Without further ado, we present you with this detailed step-by-step guide.
See also: How to start a group on Houseparty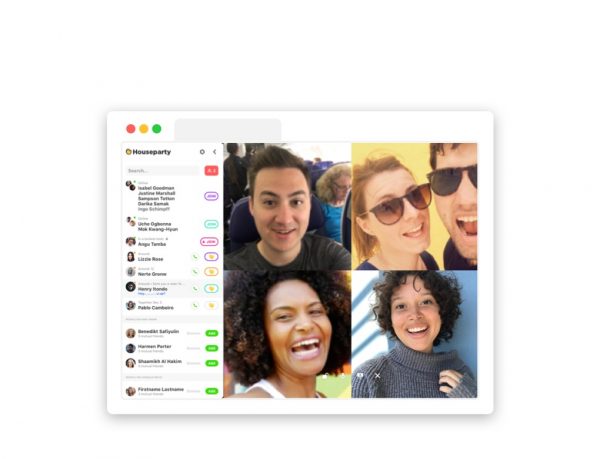 Steps to adding friends on Houseparty
While you were making your Houseparty account, you were asked to enter your phone number. And, on the next screen, you got a recommendation list of the friends who use this application and you could have added them to your friends' list if you wanted to. But, if you didn't, don't worry, you can still do that, just follow these steps below:
So, you will need to open up the Houseparty application first. When the Home screen of the app loads, you will need to find the + button that should be located in the top right corner of your screen. By clicking on that button you will be opening up a small pop-up menu that should contain two options. The first option is to Add New Friends and the Second one is to Invite New Friends. We will be explaining how the first option works in this paragraph, but, if you want to learn how to invite your friends, head over to the second paragraph of this article.
Anyway, when you click on the first option, you will be able to choose a way that you can add your friends. Some new options will then show up on your screen. For example, if you know your friend's username in this app, you are able to add them by their name or their username by clicking on the first option there.
The second option is the Add from Contacts option. By clicking on that, you will be redirected to your contacts where you will be able to see people who use this app and who have the account. Add them there.
The third and fourth option are the Add from Facebook and Add from Snapchat. You are able to go through your Snapchat and Facebook friends until you find a person that uses this application.
And the last option in that menu is the option to copy your own profile link and give it to others. You can share that link with your friends on other social media networks.
Steps to Inviting New Friends to Houseparty
Remember how we talked about two options that show up in that small pop-up menu when you click on the + button? Well, go ahead and access that menu, and click on the second option there, because we will be showing you how to Invite new friends now.
When you click on that option, you will be able to see a link that you can copy displayed on your screen. You just have to copy that link and to give it to your friends. You are able to send that link to your friends using any other social media network. As soon as they open that link, they will be redirected to the page where they can download the Houseparty app and then join you.
---