Perhaps you are a teacher and must sign off all emails to students, parents, and colleagues with your teaching
Perhaps you are a teacher and must sign off all emails to students, parents, and colleagues with your teaching position and other contact information. Or maybe you are part of the technical support team in your company.
Hence, you will need to provide your credentials when replying to inquiries. In any case, you will find yourself typing the same few lines when sending emails. To save you a bit of time and effort, this article will teach you how to add an email signature in Gmail to your emails.
Methods and solutions to take
It takes time to create a well-written email signature. Thus, use a device that you are comfortable with.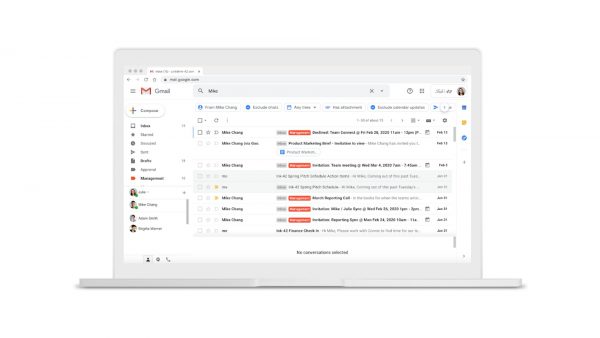 Method 1: Using a laptop
Using your preferred browser, search for Gmail on the web and sign in to your account using your email address and password.
A page that loads will show the contents of your inbox. Above the list of emails, there should be a cog icon on the right-hand side. Click on that icon to reveal the dropdown menu.
From the dropdown menu, select See All Settings. This should be the third option from the top. However, this may differ depending on your Gmail settings.
You will be redirected to the settings under the General tab. This tab allows you to make changes to customize your Gmail experience. Scroll down and look for Signature option. It should be found at the bottom of the list. Look for a large textbox if you have trouble finding it.
Click on the +Create new button to enable the Signature function.
In the textbox, start typing out your signature name. Then, click the Create button.
You can include your name, company, and contact details in your signature. You can change the text's font and size within your email signature.
To add images, such as company logos or social media icons, click on the Insert Image tool. An icon with two mountains lists it. You will need to have the image saved on your device or within your Google Drive. Alternatively, you can provide the website address to search for the image.
If you want your email signature to appear before the quoted text from the email you reply to, click on the checkbox below the textbox containing your email signature.
Once you have completed your email signature, scroll to the bottom of the page and click on the Save changes button. Remember that this step or the email signature you created will not be saved.
Method 2: Using a tablet or mobile device
On a mobile device or tablet, you will need to have the Gmail app downloaded. You can download this application from the AppStore or Google Play Store.
From your device, launch the Gmail application. Sign in to the account if you want to attach the email signature.
Tap on the Menu. An icon with three horizontal lines represents it.
Select the Settings option from the menu.
Select the account to which you wish to add the email signature. Then, look for Mobile Signature and tap it.
From there, you may edit or create your email signature.
To save it on Android devices, tap the Ok button. For iOS devices, tap on the back arrow to save.
Closing advice
While email signatures will help you save a bit of time when writing emails, it is still a good idea to read through them before you send off an email. This will help you determine if the email signature is appropriate for the email you will be sending out.
---