Children's access to the internet is a great way to provide them all kinds of information and entertainment
Children's access to the internet is a great way to provide them all kinds of information and entertainment resources, through which a child can more efficiently obtain certain knowledge and have fun. On the other hand, we all know that the Internet also provides a lot of adult content that may affect the development of the kids. To protect the child from such information and to be sure that your child visits only those sites that are appropriate to its age, you should use a feature such as parental control. Firefox by default doesn't have such feature, but it can be easily added from "Get add-ons" section. In this article, we are going to show you how to add and configure parental control in Mozilla Firefox.
You also may read: How To Change The Theme In Mozilla Firefox
How to add and configure Parental Control in Mozilla Firefox
Install add-on
If you already have experience with the installation of add-ons, this operation shouldn't be the trouble, but if never performed the similar procedure and if you are doing this for the first time, just follow the instructions.
Open Mozilla Firefox. Open the main menu and select "Add-ons" < "Get Add-ons" in the search box enter the phrase «Parental Control» and press «Enter», to get results. Click on the "Install" button in front of one of the applications available on the request. As an example, install "Blocksi" application.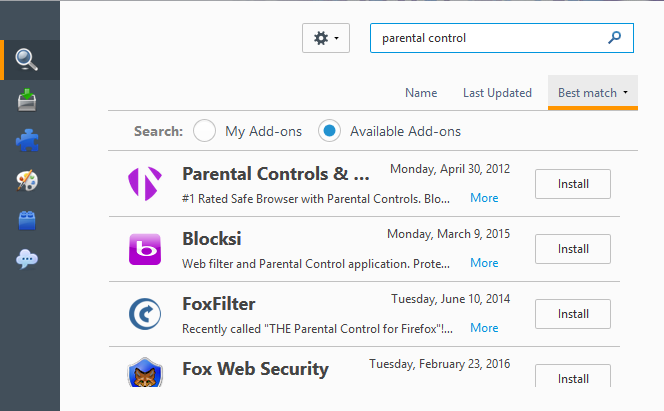 Before the install, it is required to accept the terms of the license agreement. When the installation is done, Mozilla Firefox browser will require a restart for changes to take effect.
Turn on the filter
Now it is necessary to turn on the filter that will automatically shut down access to sites with content that are not for children. To do this:
Go to the main menu and click on "Add-ons" -> "Extensions". The page displays a list of installed plugins in Firefox. Click on "Options" of "Blocksi" add-on. After that, just check the box next to the icon of the child and the add-on will start to block the unwanted sites.  Now, when the child visits the website with inappropriate content, it will see the following page: Access denied.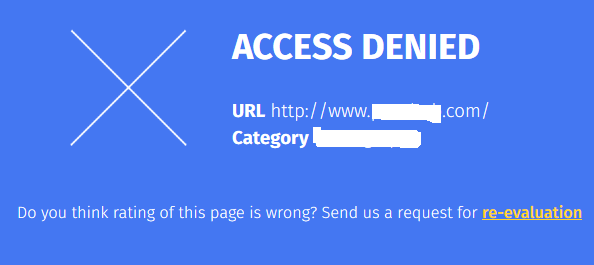 Important! If your child has experience of using computer, it could know how to turn off the parental controls for it. Mozilla doesn't provide tools to limit access to the browser's settings, so the add-on can be removed by any user.
Image Source: www.all4desktop.com
You may also read: What To Do If The Images Are Not Loading In Mozilla Firefox
---