Moto G5 is a mid-range smartphone in Moto G series and is also their latest model. Launched at the 2017 Mobile
Moto G5 is a mid-range smartphone in Moto G series and is also their latest model. Launched at the 2017 Mobile World Congress the metal body smartphone has been doing pretty well in its section of mobiles.
The Moto G5 lets you have two SIM cards and an SD card running too. The smartphone comes with either 16 GB or 32 GB internal storage which most users find insufficient. Therefore they look forward to additional space. Provision of extra space for an SD card is definitely a great option but for most users, there seems to be a problem in running them effectively.
For most, the problem seems to happen when the phone is restarted or was turned off and on, after which the card showed it was corrupted. Here is how to fix Moto G5 SD card corruption issues.
Read also- How To Fix Moto G5 Wi-Fi Issues
Steps to Fix Moto G5 SD Card Corruption Issues
Avoid turning off your phone
The first obvious solution would be to avoid turning your phone off because the problem seems to arise when the phone is restarted or turned off and back on again. Ensure you don't run out of battery so your device doesn't turn off. This is probably a software issue and the company may already be working on fixing this problem. So till there is a software update you would have to avoid turning off or restarting.
Take out the SIM card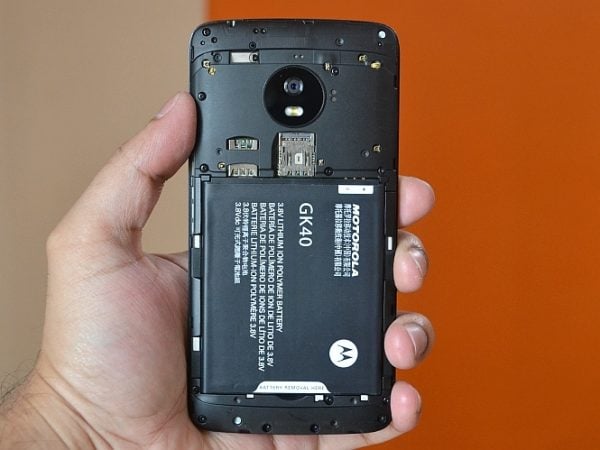 If you do need to restart your phone take out your SD card and insert it back once the phone has been turned on again. This way you will avoid the issue.
Format SD card
For some, formatting the SD card has also fixed the problem. Follow the steps to fix Moto G5 SD card corruption issues:
Go to Setting of your smartphone
Roll down to Storage and select SD Card
Go to Options which is three vertically placed dots on the right-hand side corner on the top
Go to Storage Settings and tap on Format as Internal
Next, select Erase and Format to complete the process.
Those looking to format the card as Portable storage would have to follow the same steps as above. Under the Storage Settings select Format as Portable and then complete the task.
Wipe cache partition
Wiping the cache partition has also helped many users to fix Moto G5 SD card corruption issues. Follow the steps below to wipe cache partition:
Turn off Moto G5 smartphone
Press and hold the Power button and Volume Down keys together till the device starts
Use Volume keys to go through the menu until you locate Recovery mode
Press Power button to select Recovery mode.
When you see the Android with an exclamation mark you need to press and hold down the Power button. Keep holding the Power button and press the Volume Down key
Use Volume keys in the Recovery menu and highlight Wipe Cache partition.
Press the Power button to select and confirm when prompted
The procedure to wipe cache partition will take about ten minutes
This should solve your SD card problems.
You can also try removing your SD card and then take a backup on your computer to format it. Repeat the process on your device and copy the backup content. This process has also solved the problem of many users who were facing SD card problems.
The above solutions would probably fix Moto G5 SD card corruption issues for you else you will just have to wait for a software update to be released by the company.
Read also- How To Fix Moto G4 And Moto G4 Plus Overheating Issues
---