If you are using Nexus 6, you must have installed an app named Light Flow for LED notification lights as the
If you are using Nexus 6, you must have installed an app named Light Flow for LED notification lights as the developers of this smart phone did not add the LED notification lights, instead they have included Ambient Display. But after installing the Light Flow app for LED notifications, a lot of users have reported of facing issue with this. According to the users, the LED Not Working On Nexus 6.
If you also are facing the same issue, here are some possible solutions to fix it and you can follow them. And if you have not installed the Light Flow app yet, see our post to download Light Flow.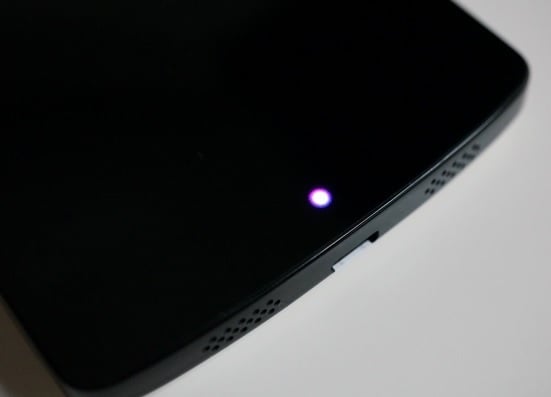 See also- Common problems on Nexus 7 and their solutions
Possible

Solutions

For

LED

Not

Working

On

Nexus

6
A lot of people are having issues with getting Light Flow app up and running. Here are the sections that you can follow to fix this issue:
Kernels
Pre-requisites
General settings
Root settings
Per-Notification settings
SuperUser settings
Kernels
Some users found that the Light Flow is not working with the previous settings after flashing a new kernel. In such a situation you will have to clear the cache and data and then start the app again or uninstall the app and reinstall.
Tested kernels are Elemental X (mixer mode), Stock CM (mixer mode), Stock (mixer mode), Franco's (does not need mixer mode).
Pre-requisites
Your phone must be rooted for this to work. The Donate or Paid version of Light Flow which says "LIGHT FLOW LIGHT" is not supported by the dev. So make sure that you have installed a fresh Light flow so that everything is set to default values.
General Settings
Once you are in the Light Flow, allow it root access when SuperUser asks and also allow accessibility access to notifications.
Touch the three horizontal lines located at the topside left corner of the screen and go to Settings.
In General Settings, check and make sure that Enable Light Flow, Enable Clear All, Show LED in Priority Mode, Version Upgrade Reminder, Accessibility Check, all are ticked.
Uncheck the Persistent Icon in the Settings.
Root Settings
Back to the Settings menu and head to Device Settings and Root.
You will have to enable Direct mode, Run every command as root, Nexus 6 force LED reset and Root mode if your system has been set to SELinux-Enforcing.
But if your system has been set to Permissive, untick Run every command as root and Nexus 6 force LED reset.
Pre-notification settings
This is the settings that you need in order to allow light flow have control of the LED. The Notifications need to be configured to use the light.
Navigate to the Notifications settings and select any of the Default Profiles.
Scroll the screen to find "Light" tab. There scroll down the page until you find Enable Mixer Mode and make sure that this option is checked.
Now you will get control over three colors G/R/B.
If you use the LED without mixer mode, it will not be able to display any colors that are not R, G or B.
SuperSu settings
You may find that Light Flow is showing SU notifications constantly, it happens when the Show notifications remain enabled in SU app. So head to settings and untick this option.
But if the problem still persists, then you should contact with your retailer or service center.
---