Security is a major concern everywhere and we all tend to maintain it the best way possible. Setting up a password
Security is a major concern everywhere and we all tend to maintain it the best way possible. Setting up a password or PIN code in your personal gadget such as a computer, laptop or most specifically in the smartphone is almost must these days as these devices contain numerous vital and sensitive information. It is also important to mention in this context that not just the smartphone or laptop rather this security concern plays a major role in the app as well. The instant messaging app is what we use to stay in touch with our dear ones and the access to this app by others is really unwanted.
This is the reason why Snapchat, one of the most popular and very actively used apps had to go through various difficulties in the past. Poor security and deceptive of marketing practices were the reasons that made Snapchat take strict security measures later on and finally they came out with the two-factor authentication or login verification process. The feature called as Login verification is an optional one so users can implement it according to their need. Before explaining how to enable Login Verification on SnapChat we will discuss actually what this feature is and why it is used.
See also: How to add people on Snapchat
Login Verification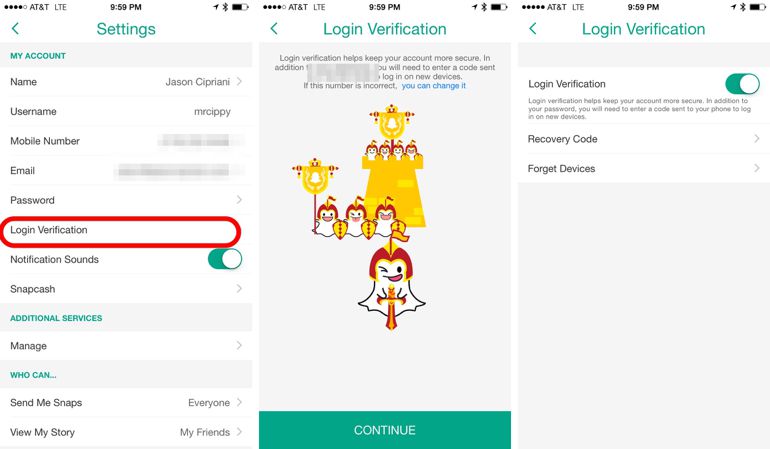 Login Verification, also called as the two-factor authentication is the feature that let users follow more security so that they can keep the prying eyes away. Whenever you try to login to Snapchat from a new device, a code will be sent to the linked phone number. So, this code will be required along with providing your username and password. For example, if you try to log into Snapchat from your new device such as a new Android phone, iPad or any other, then all those devices will be verified first through the code and then you can go ahead to access the Snapchat account on all those devices.
How To Enable Login Verification On Snapchat
This is a step by step process that will take only a moment to enable.
First, open the Snapchat app in your smartphone. You should enter the username and password for login. However, if it is already set on your device, then go ahead.
Next, swipe on the screen somewhere else which will take you to the user screen
The settings icon is located at the top right corner of the screen. Tap on it to get options. Select Login verification which you will get under the 'My account' section. Tap on continue then.
Now it will offer options for receiving a verification code. Two options are available, SMS and authentication app. In case you choose the option SMS, a text SMS will be sent to the phone number that is linked to your SnapChat account. But if you choose the other option, for example, Google Authenticate, then ensure that app is being downloaded on your phone. Once you have chosen the option, a verification code will be sent you. If you do not receive the code, tap resend and SnapChat will resend it.
Enter that six digit code that you received to log into SnapChat and tap continue. That's it. You have now successfully enabled login verification on SnapChat.
The login Verification feature also contains two more options, Recovery code and Forget Devices.
Recovery code -The option Recovery code is used as a password in case you accidentally lose the phone or it is stolen or else if you change your phone. But this code should be noted down somewhere else.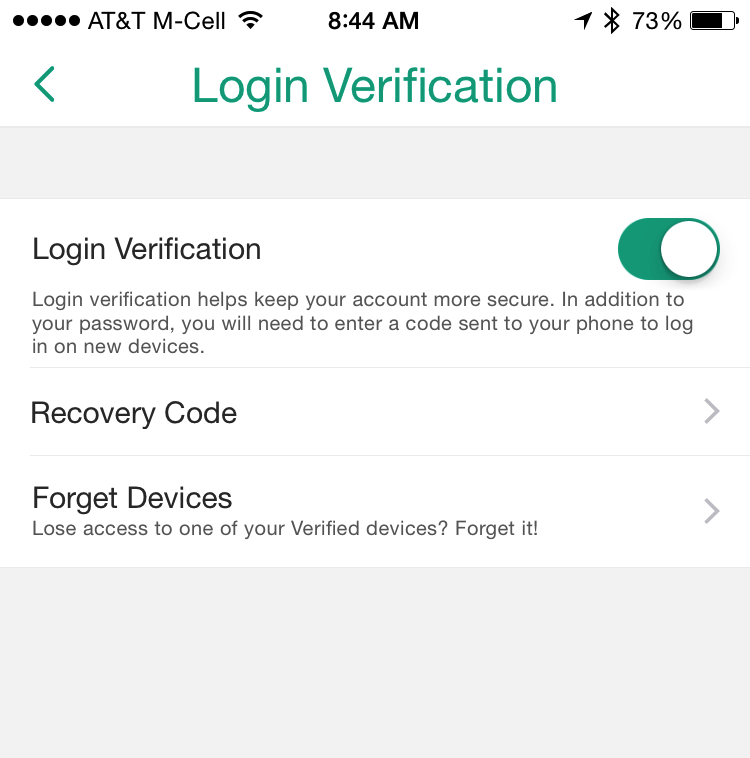 Forget Devices  The next option Forget devices is used in case you are worried that one of your verified devices is used by someone. In that case, just tap on the option forget devices and all the verified devices will be restricted to access.
This is the entire process of how to enable Login Verification on Snapchat. So, onwards, anytime you try to log into your Snapchat account from a new device, you will be required to enter the verification code along with the password.
See also: How to delete your SnapChat account
---