iPod. When we heard that word around year 2002 until 2007, what springs in our mind is an high end Music Player
iPod. When we heard that word around year 2002 until 2007, what springs in our mind is an high end Music Player and the company who launched it was Apple. Very classy. iPod is not just a music player but also a prestigious device and the person who use it has a sense of high end technology, i thought so. Even its native earphone, the white one has became a successful brand and trend.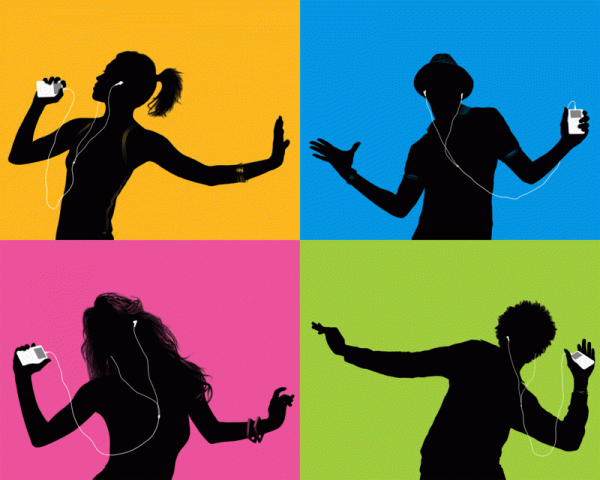 Its minimalist design and a great software from Apple made it a No.1 Music and Video player in the world until 2008 2009. Nowadays, where smartphones has changed the position of iPod, people might think why they should need an iPod if iPhone can do the same function? There were also statement said that their Music Player in their android is better than iPod. I guess the iPod dynasty has started to collapse, its sale continue to decrease. Apple realizes it. iPod Touch that usually accompany iPhone since the first iPhone was made is no longer developed since iPhone 4s. iPod classic is not sold anymore, iPod shuffle has no further development while iPod nano stuck in 7th gen without any user interface fixes in its software. Is iPod a dead brand now?
But, an interesting report from iGen said that Apple may be planning some updates its iPod lineup for Tuesday, July 14th. really? What does it mean for user and Apple? Does the iPod series will again be king of music player? We're going to imagine it. This report is supported by accidentally leaked in iTunes 12.2. The new colors include a bright pink, deep blue, light gold, and possibly a slightly darker space gray.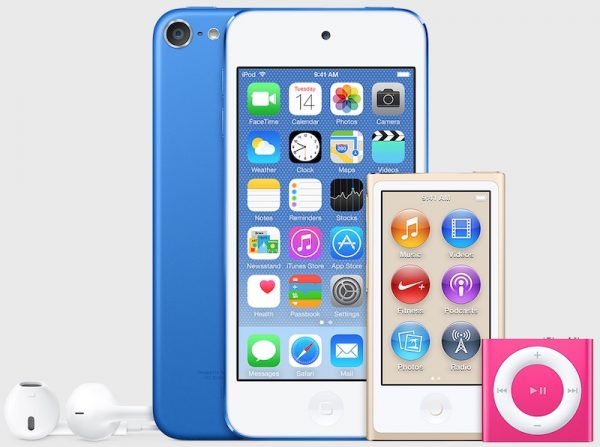 Read also: How to Try Free Trial Apple Music Without Credit Card
iGen reported:
"References that have been transmitted to us are: the new iPod touch would bring the number n102 (the current model is numbered n78); the new iPod nano is the n31a (n31 for the current model), then the future would be the iPod shuffle n12d (n12b for the current model)."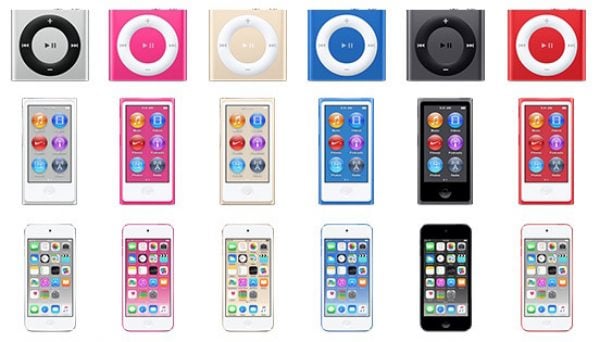 If it's seen from its model number, seems that iPod Nano and iPod Shuffle will not change much, but iPod Touch is rumored will adopt 64bit Apple Processor A7 which of course in this year its processor age has became 2 years old but it's still ok for the newest iOS.
If it's happened
Apple will get benefit from iPod Touch sales. Why? Because not everyone like iPhone, but they like iOS and it a great moment to adopt Apple Music in iPod Touch. iPod Touch is the only Apple's device who doesn't have competitor both in Android or any other platform. Beside, it's like another version of iPad WiFi with a smaller screen. But, for iPod Nano, my critic is about its UI software, as if it's not created by Apple. iPos Nano 7th gen adopted home button with a circular icon app, its icon is out of date and far from today's Apple. If they can change and adjust it with today's Apple UI, iPod Nano can become a sexiest Music Player.
iPod Shuffle? It fits for a person who doesn't like a complicated things. With only control and display, iPod Shuffle is suitable for those who only have time to insert only the best songs. Or if they have created the best playlist in iTunes. Shuffle gives a different experience in listening music. If you subscribe Apple Music, you will get the best playlist from Apple and you can use it for your iPod (i hope).
So, does the iPod series will again be king of music player? the answer is yes it can, if just Apple will do some of the following:
They make the iPod Touch has the same colors with iPhone series and even with the Apple Watch.
They insert camera on iPod Touch equal with iPad Air 2 (i think this camera idea is quite good with the cheaper price)
Make interesting offers with beats headphone for iPod Nano and iPod Shuffle.
The playlist which has been stored in our Library Music from Apple Music can be heard in iPod Nano and iPod Shuffle.
Increase the capacity of the iPod nano and give a bigger options like 128 GB. This is to substitute user's desire of iPod Classic.
Use the best chip audio HD,  thus it can become a tiny Music Player with HD Sound. Interesting, not so?
---