Founded in 2006 as Blogmusik before changing its name to Deezer in 2007, this online music streaming service
Founded in 2006 as Blogmusik before changing its name to Deezer in 2007, this online music streaming service allows listeners to access music from international record labels through their devices both online and offline. In the site's library, they have over 50 million licensed tracks as well as thousands of radio stations. Users can listen to music through their Android, iOS, macOS, and Windows, among others.
Spotify is also a music streaming service founded in 2006 in Sweden. The app has a library full of music, videos, and podcasts from countless international artists. It appeals to many users since all it takes to get free access to their media library is signing up with your email address or logging in through your Facebook account.
Both have the free as well as premium packages and needless to say, premium subscribers have it better.
Incidentally, the subscription charges for both sites are similar. The monthly fee and the family plan all go for the same amount of $9.99 and $14.99 respectively. Deezer has 16 million subscribers while Spotify has 83 million. Let's take a look at the argument of Deezer versus Spotify and why one has more subscribers than the other.
See also: HBO GO vs. HBO NOW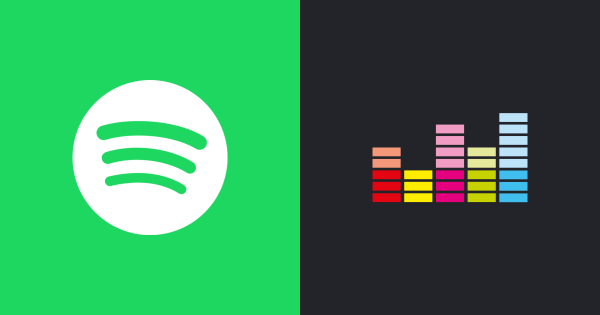 UX (User experience) and Interface design:
Spotify:
The interfaces for both sites are quite similar both in navigation and music arrangement. However, because of its dark background, ads in the free subscription on Spotify are less distracting. On Spotify, you have the option of minimizing the listening ads to allow you to proceed with your music surfing experience on the site.
Deezer:
Because of its bright interface, the ads in the free subscription phase of Deezer are 'loud' and distracting from the whole experience. Additionally, ads on this site were less visually inviting compared to those on Spotify. On Deezer, you are forced to sit through a listening ad with no option of minimizing the screen to continue with your exploration of the site.
Music discovery:
The music libraries for both Deezer and Spotify are mostly similar, maybe a few differences here and there. Both sites have their approaches to helping their users to discover new music.
Deezer:
Under music discovery, which is a system that helps you discover new music, Deezer users have a feature called 'Flow' playlist. It works by composing a personal playlist for you going by the music from your past playlists. This means that the music that will be in Mike's 'Flow' list on his Deezer app will be different from Molly's 'Flow' playlist. This is primarily music that you haven't listened to before but is similar to what you have requested for in the music streaming service.
The second automated playlist that they have is titled 'Inspired by'. This one is designed around your favorite artists. For example, if you listen to a lot of Kanye West and The Weekend, it'll give you music that although it isn't performed by those artists, belongs to the same style/genre. And as a music discovery feature, all this is music that you haven't heard before.
Spotify:
This streaming service offers its users a bit more diversity under their music discovery system.
First, they have the 'Discover Weekly' playlist which is composed for you once a week. It is created around songs that you haven't come across but also, songs that are similar in genre to the songs that you normally listen to.
Next, there's the 'Release Radar' playlist. On this playlist, there is newly released music from your favorite artists. It, therefore, keeps you updated with all your beloved artists as they put out new music.
The 'Tastebreakers' playlist consists of music that you haven't heard before, and even though it's music that doesn't belong to your usual genre, it's still flagged as music that you would like.
It's important to note that all these are features that are only available to the premium subscribers of both apps.
Social and Networking aspects:
When it comes to social networking, both sites allow you to share music with your social media accounts, effectively allowing you to share new music with your followers.
Spotify:
Because of the many subscribers that Spotify has compared to Deezer, you may find more friends on Spotify than you have on Deezer. Because of these wider networks on Spotify, you can come up with what are called 'Collaborative playlists'. This is where many people, whether they know each other or not, come together to create a playlist. It's also a way for you to discover new material by listening to what others are listening to. Spotify allows you to share your playlists with your friends as well as giving you access to go through a Facebook friend's playlist within the app.
Deezer:
On the other hand, with Deezer, it's hard to cast such a wide net when only a few of your friends use it. It's, therefore, more limiting when it comes to your social aspects. If it's more exposure you're looking for then settle on the app that is more commonly used among your friends, whether it's Deezer or Spotify.
---