Remote desktop software is a program that assists in remote access and control of other computers. It is essential
Remote desktop software is a program that assists in remote access and control of other computers. It is essential to lend remote technical support to clients through technical support teams, access computers with important information that are far from reach, and facilitate online classes by lecturers who are otherwise unable to make it to class.
The software performs one common role in that they offer remote control, but independently, they all have features that distinguish them from each other. So let's take a look at a few of them.
Best Remote Desktop Software
GoToMyPC
To use this remote desktop software, you must first download it and set it up on your PC or Mac computer. To set up a host computer (the one you'll want to access remotely), you must be seated in front of it. Once finished, you can use the client computer (at home) to control the host computer (at the office) remotely.
This software also has a multi-monitor support feature. If, for example, the host computer at the office has two monitors, by pressing the Shift key and Maximize icon, you will be able to preview both the host monitors on the single monitor you have in the house.
You can also use the app on your iPhone by downloading it from the App Store. Once signed in to the app, use your iPhone to connect to the host computer that's already set up and available online.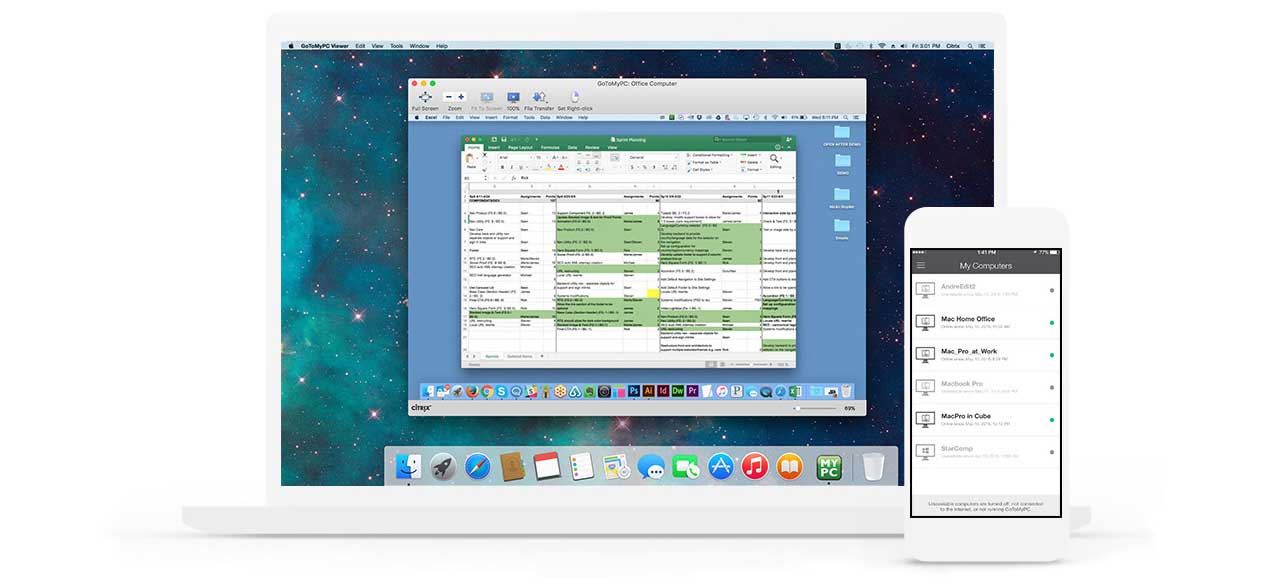 ConnectWise Control
Created in 2008, ConnectWise Control allows for drag-and-drop file transfer from the host to the client computer as if it were on the same computer; it also enables you to record the screen should you need to look back at it later, multiple monitors, as well as chatting.
The software can set up a remote workforce. You can install the remote workforce extension from the Extensions marketplace. The extension can assign a machine to a specific user or employee.
For a group session, as the controller, it's more secure to create a session that contains machines that belong to you. You can restrict your employees to only view and connect to the machines you've assigned.
BeyondTrust Remote Support
Remote Support is designed for organizations that need to safely access any device, no matter where it is. It is supported by Windows, Mac, Linux, iOS, and Android and includes several connection methods for unattended systems. One common method of remote access is using jump clients – these agents you deploy on remote computers.
The company's technical team offers support to employees in organizations all over the world. These support sessions can be initiated by either the technician or the customer from their respective computers.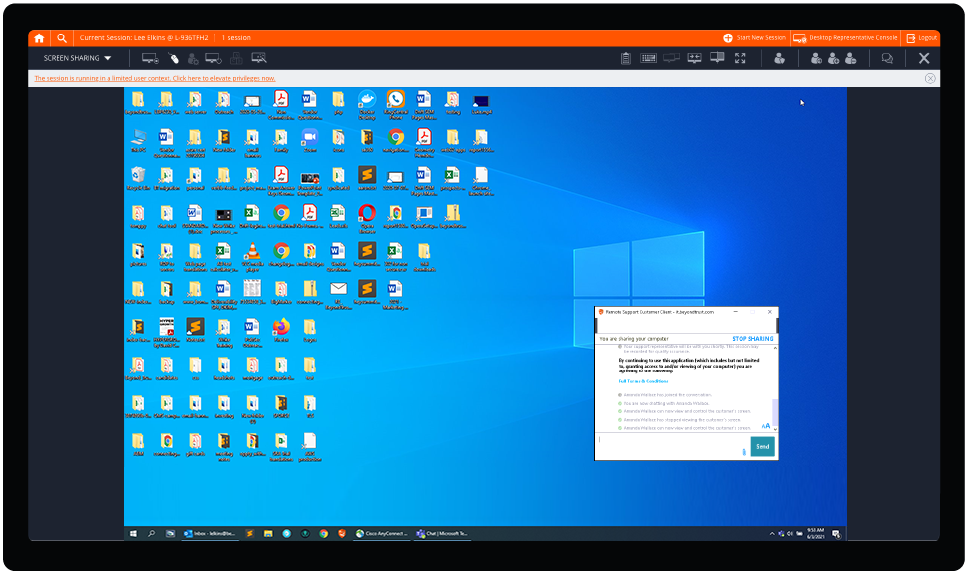 Visit BeyondTrust Remote Support
Mikogo
It's a Virtual Network Computer (VNC) that allows you to view other desktops on your computer.
This software is handy when you need to access a computer on the other end of the world. Let's say you're in Australia and need to access your home computer back home in California. As long as your home computer is on, you should remote control it without a problem. It's also handy if a friend of yours is having computer problems at home, you can sort the problem out remotely from your computer.
Mikogo works on iOS, Android OS, and mobile phone browsers.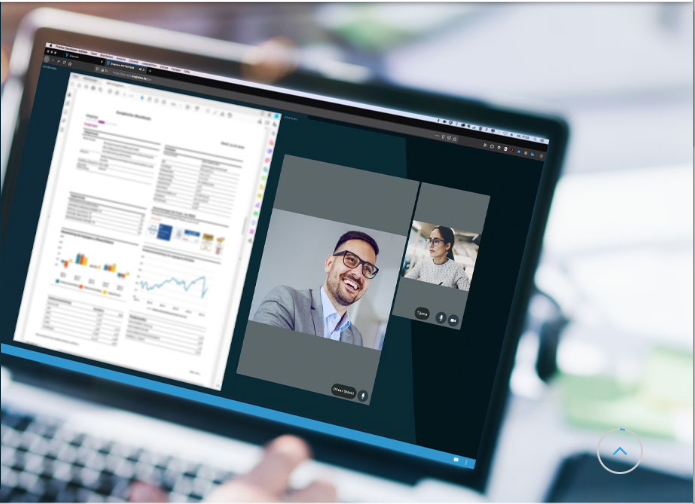 Ammyy
In addition to remote PC control, this software allows you to use built-in voice chat and File Manager features and an opportunity to administer unattended computers.
It should be launched on both the operator's and the client's PCs for it to work.
Once the client has accepted the connection from the operator, the operator will see the remote desktop window on his screen and be able to work with it as if he was right in front of it. The client can easily stop the session anytime by clicking the STOP button.
It is affordable for both personal and corporate users.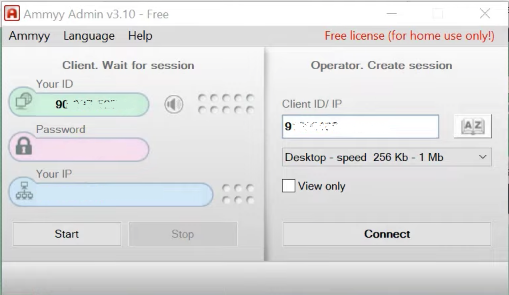 ---