A portable battery charger is commonly referred to as a power bank and can be handy when you are on the move.
A portable battery charger is commonly referred to as a power bank and can be handy when you are on the move. It helps you stay connected through your smartphone or tablet when you do not have the facility to charge them using your normal charger like in the case of power failures or outages. A power bank usually comprises rechargeable lithium-polymer or lithium-ion batteries encased in a protective housing. The housing also features an LED indicator that notifies the user about the charge remaining in the power bank.  The portable battery charger contains one or more USB ports that indicate the number of devices it can charge at a time. The following are some of the best battery chargers you can buy.
See Also: Top best 4K TVs
Best Portable Battery Chargers
Best Portable Battery Charger with 18-Month Warranty
Besiter Quick Charge 3.0 Power Bank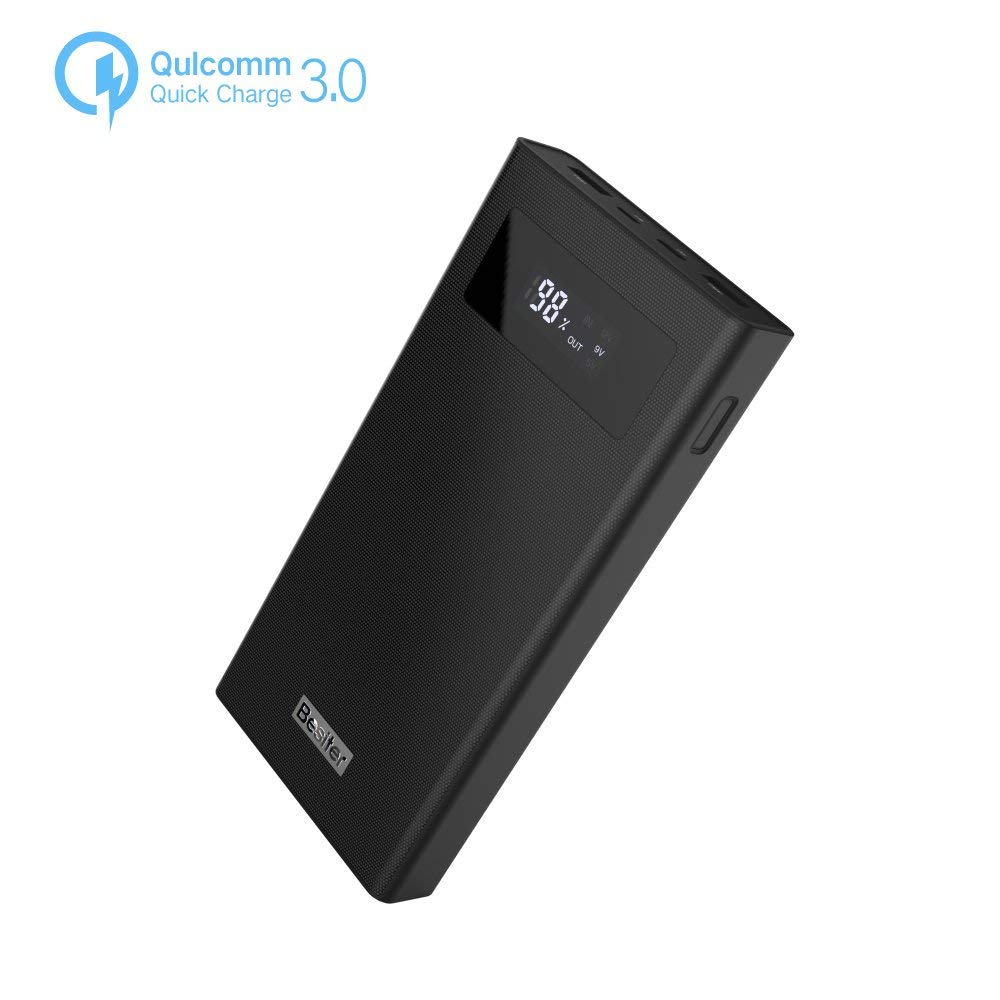 The Besiter portable battery charger has a user-friendly design with an inbuilt chip that identifies the ideal charging mode for the device being charged and charges it accordingly. The built-in circuitry avoids possibilities of leaks, short circuits and overcharge, as well as offers resistance to high temperatures. The Quick Charge 3.0 functionality speeds the charging process by 27 percent. The 20,000 mAh capacity charger comes with two inputs and two USB output ports that you can use simultaneously. The high-precision LCD display gives accurate information about the charge remaining in the charger. It also has an LED light fitted on its casing. The power bank has anti-skid design and is scratch-resistant.
The portable charger is made of a combination of polycarbonate and ABS. It comes in two color options of black and white. The power bank uses two lithium batteries for its effective functioning. It comes with a micro USB cable, a user manual and is backed up by an 18-month warranty from the manufacturer.
Who should buy this?
The Besiter battery charger is worth considering by people who would like to charge their smartphones or tablets at a faster rate than usual.
The power bank is worth giving a thought to those who want to know how much charge is remaining so that they can decide when to charge it.
Best Portable Battery Charger with Solar Charging Facility
Errbbic S1008D Waterproof Power Bank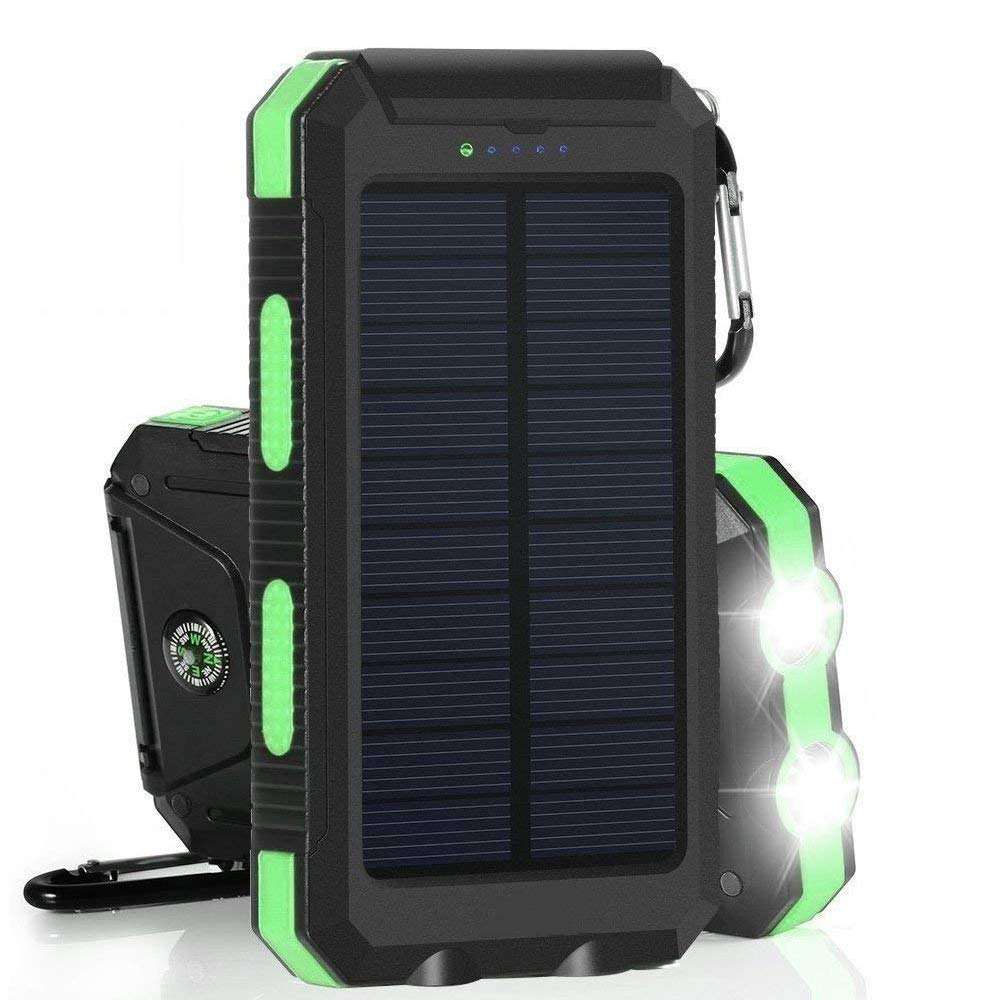 The Errbbic solar power bank comes with a solar panel that recharges the device when you place it in sunlight. It has two USB ports to charge two smartphones rapidly at a time and two LED lights that help you to use the portable battery charger as a flashlight. There are five pilot indicators that let you know the status of the battery charger. A green light indicates that the charger is getting charged using solar energy whereas a blue light indicates that the unit is charging another device. The unit is lightweight, compact and explosion-free.
The black and green battery charger comes with a lithium-polymer 20,000 mAh battery that has a lifespan of more than 500 recharge cycles. It comes with a USB cable and a user manual. To charge the battery fully, use the DC power outlet for at least 10 hours the first few times. Avoid overcharging the unit beyond this time and in the car to avoid crashing. Also, do not use it to charge your smartphone as you charge the battery charger itself. The solar charging option must be used only when there is no way to access a DC mains outlet.
Who should buy this?
The Errbbic solar battery charger serves the needs of people who would like to charge their iPhones, iPads and/or Android smartphones.
The hook makes the battery charger ideal for those who want to clasp the unit to their backpack or handbag.
The waterproof feature makes it suitable for people who are apprehensive of the power bank getting damaged when it comes in contact with water.
Best Portable Battery Charger with Advanced Safety Function
Bonai Dust free Power Bank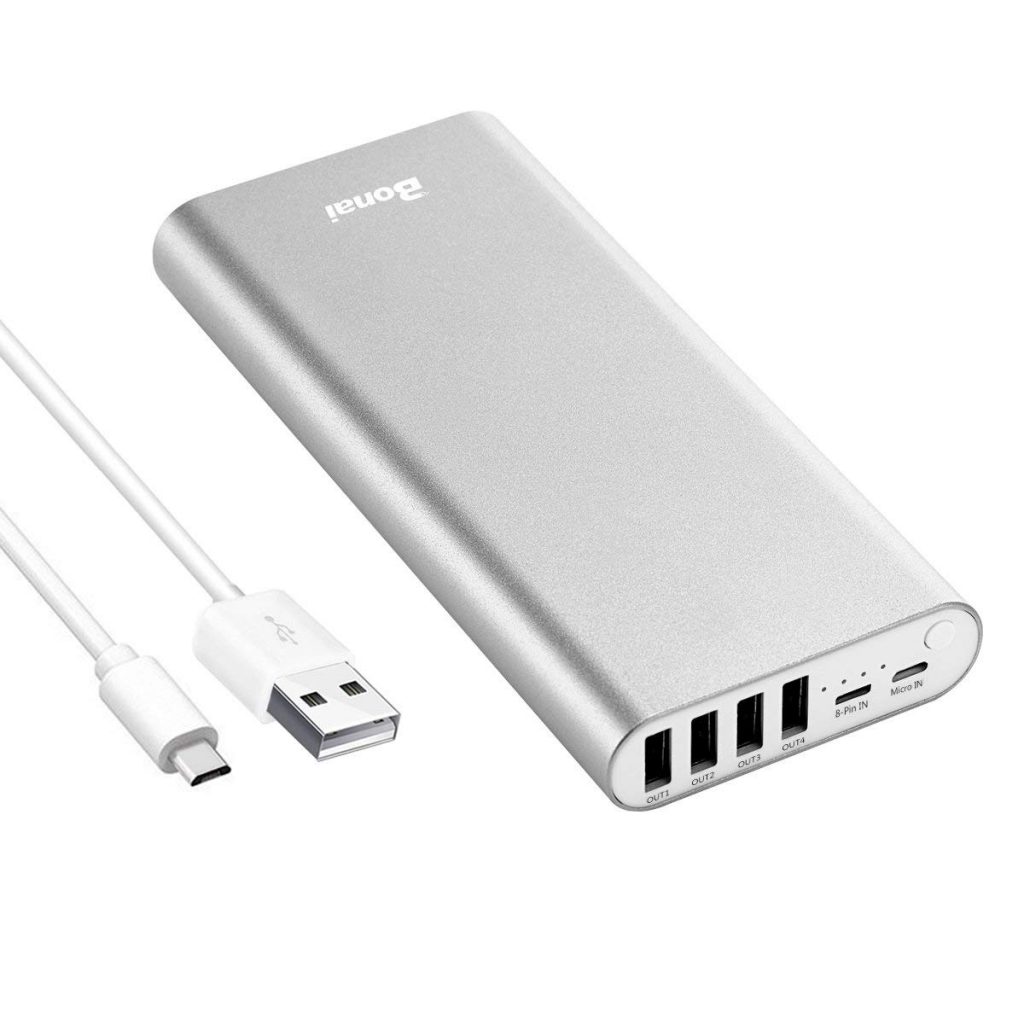 The Bonai power bank has four USB ports with a total current rating of 4.8 A. Two of the ports are lightning ports to support fast charging while the other two are micro USB ports. The curved longer sides make it easy to hold the portable battery charger. The 20,000 mAh capacity lithium-polymer battery has advanced safety functions that protect the device from problems against problems like a short circuit, overcharge/discharge, and voltage instability. It has built-in indicators to let you know when the charger runs out of juice. The device must be fully charged before it is used for the first time.
The compact battery charger has an aluminum body that keeps it off damage due to knocking and falling, as well as dust accumulation. The unit comes in four color choices of red, silver, mint blue, and rose gold.
Who should buy this?
The four ports make the Bonai portable battery charger a good idea for people traveling with family or friends as it allows almost everyone to charge their phones at the same time.
The power bank is ideal for those who want their devices to charge at a fast rate because of the lightning ports.
Best Portable Battery Charger with Pass-Through Technology
AideaZ ID1002 Wireless Charging Power Bank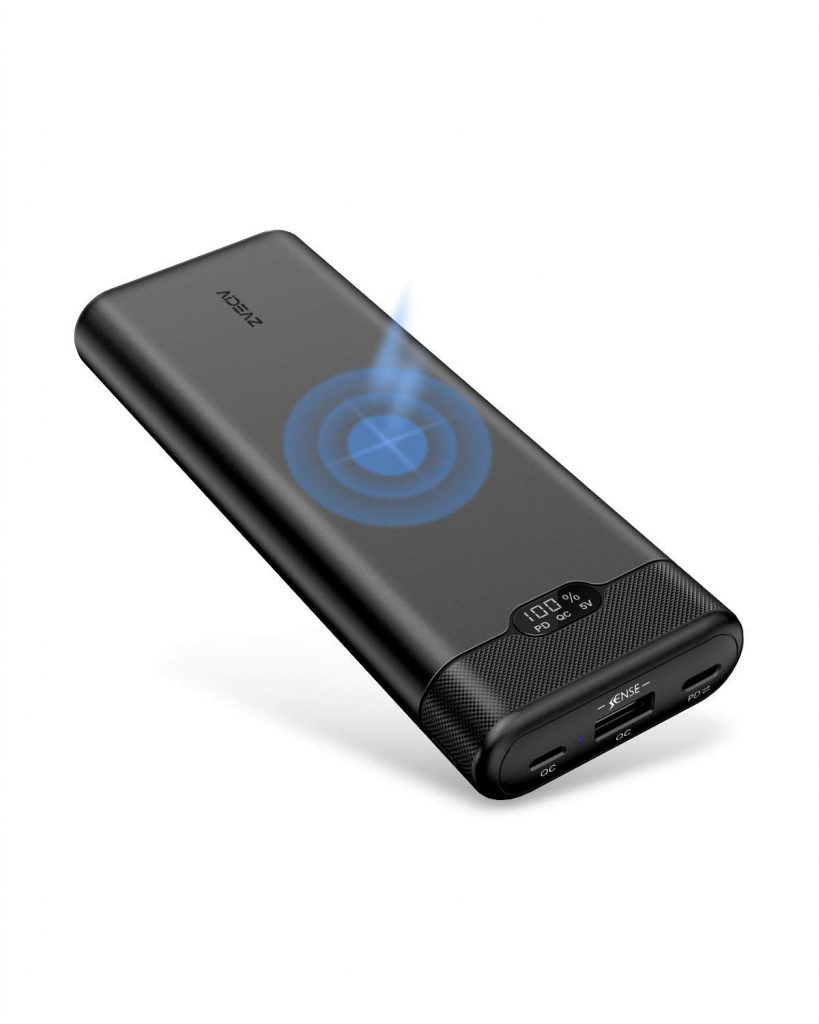 The AideaZ portable battery charger offers three outputs and two inputs that are capable of offering both QC quick charge and bi-directional PD quick charge power deliveries. The device charges USB Type-C and Type-A power delivery devices at an output power rating of 18W. It is equipped with a 20,000 mAh capacity lithium-polymer battery. The power bank supports wireless charging and high-speed charging to minimize wire usage and speed up the charging time. There is no need to take off the cover of the phone when you opt for wireless charging. The pass-through technology allows you to charge both the charger and your phone simultaneously so that you do not run out of battery in either device. The mesh protection safety system assures you of complete protection of your unit every time.
The black battery charger has an LCD display to highlight the remaining power in the device. The LED indicators notify the user of wireless charging, input/output PD quick charge, input/output QC quick charge and input/output 5V. It can charge tablets, smartphones, laptops, and more. The charger comes along with a USB Type-C cable, a carry pouch, and an 18 months warranty period.
Who should buy this?
The AideaZ device is definitely worth giving a thought to people who would like to charge both their battery charger and phone or tablet at the same time so that they never run out of charge.
The various notification indicators make the power bank looking into by those who would like to know the kind of charging offered for their handsets.
Best Portable Battery Charger with AC Outlet
Romeo Power Saber RP100-090W-120V Ultra Rugged Power Bank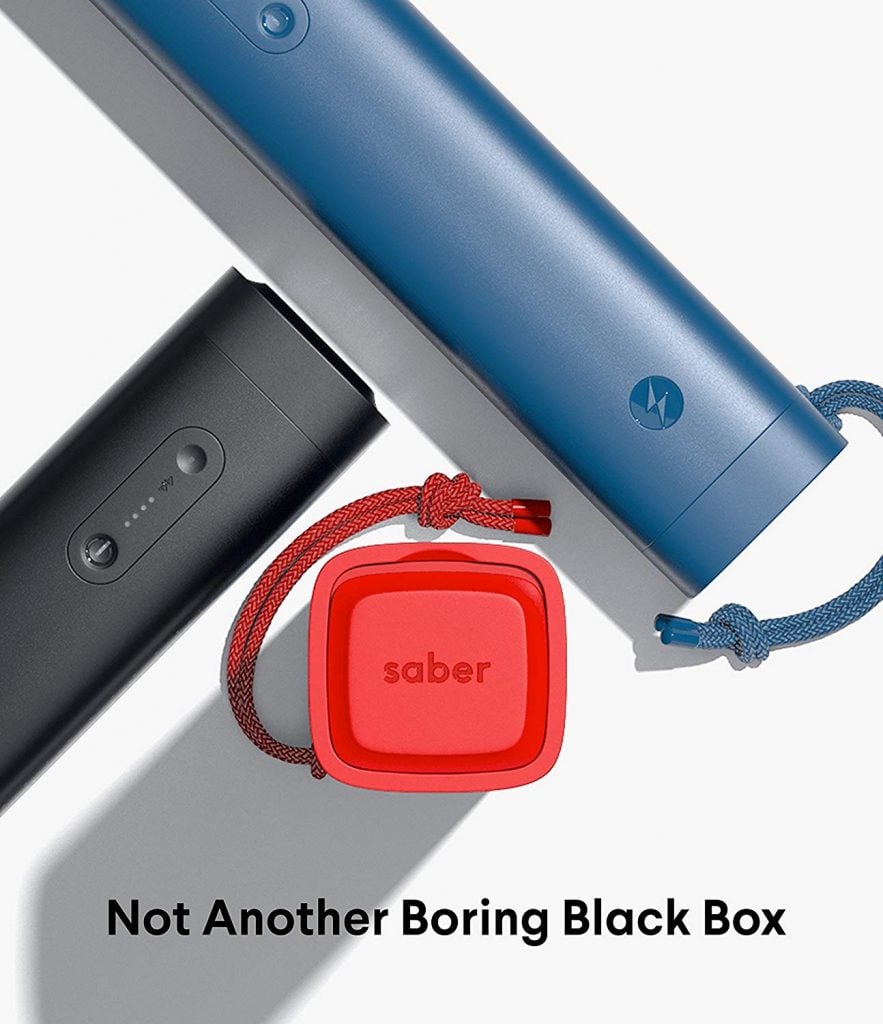 The Romeo Power Saber power bank can charge different types of devices at a time with its AC outlet, two USB ports and a USB Type-C port.  The charger has an output power rating of 90W. It works with eight lithium-ion batteries that have a total capacity of 24,000 mAh. The power bank gets charged at a very fast rate of just two hours using the charger provided. The lightweight unit is capable of adjusting the input and output power automatically to offer completely efficient and safe charging without fear of overcharging.
The shockproof, ultra drop, dust-resistant, and water-resistant properties make the portable battery charger ideal for both indoor and outdoor use. The unit works with most electronic devices like laptops, digital cameras, smartphones, tablets, and drones. The cord fixed to the charger allows you to tie it to your handbag or backpack. It comes in black and blue color options. The rectangular shape gives the lipstick size charger a unique look.
Who should buy this?
The ultra-rugged property of the Romeo Power Saber device makes it a good choice for people engaged in outdoor activities.
The fast charging action of the power bank makes the charger worth giving a thought by those who want their charger to be fully charged always.
Other models worth buying
Best Lightweight Portable Battery Charger
Anker Ultra-Compact High-speed Charging Technology Power Bank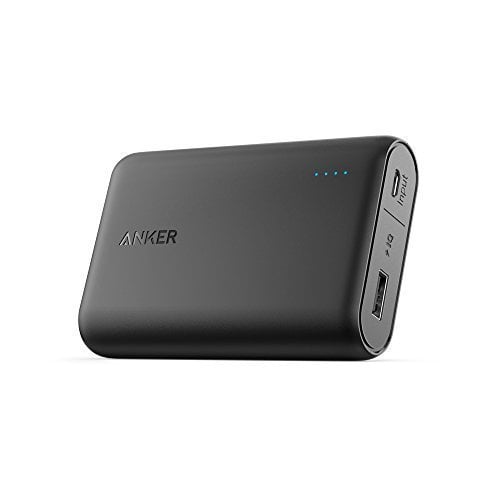 The PowerIQ and voltage boost technology together offer high speed charging to your devices. The battery cells in the power bank are of high quality and are from LG. It is a 10,000 mAh battery which is super light to carry around. You also get an 18-month warranty from the company.
High Capacity Portable Charger Available In Multiple Color Variants
RAVPower 22000mAh Power Banks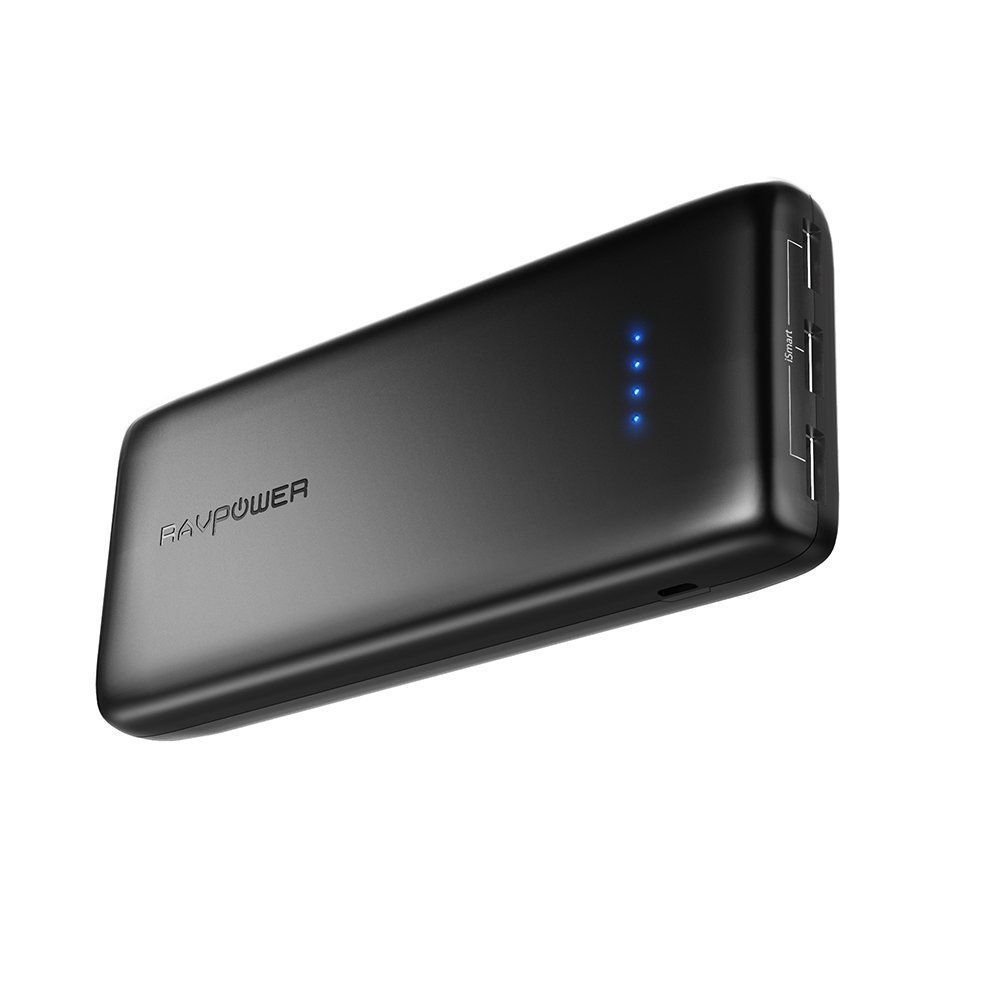 The portable battery from RAVPower supports 3 iSmart USB's and can charge 3 devices simultaneously. It has a massive battery of 22,000 mAh and can charge smartphones for 4 times on average. It charges itself with a 2.4 amp charger and needs about 12 hours to be full. There are 4 color variants to pick from.
Best Power Bank With A Stylish Look
Poweradd Pilot 4GS 12000mAh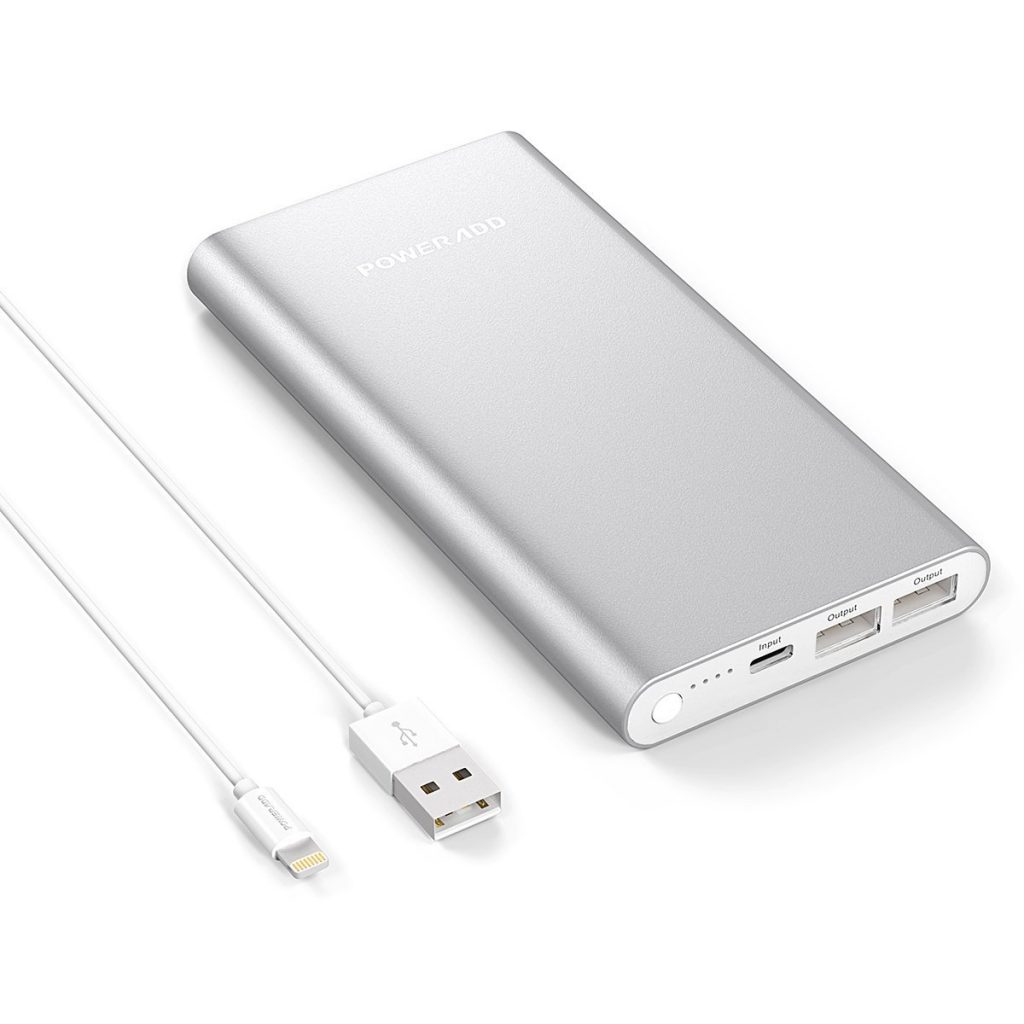 Available in colors white and rose gold this portable battery charger from Poweradd has a capacity of 12,000 mAh. It features a dual-port so you can charge two devices at a time. The power bank has an aluminum alloy body which is designed to be anti-fingerprints. The premium microchips multi-protect system protects your phone from short circuits, over-voltage, and overcharge and discharge.
Best Small Portable Charger Perfect For Women
Anker PowerCore+ mini, 3350mAh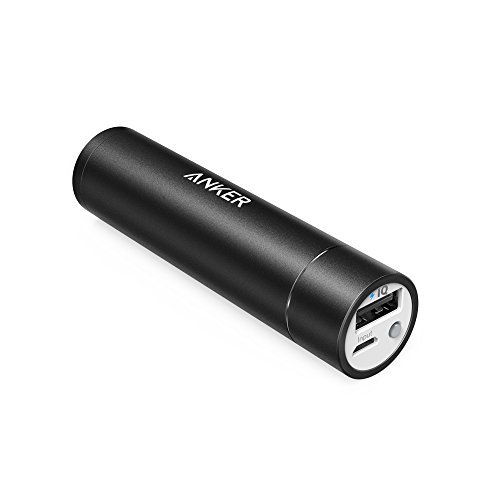 This is a beautiful lipstick-sized portable charger that is perfect for women to slip into their bags. These metallic-looking power banks offer one charge to a device – superb for emergency situations. The Power IQ it features detects the device and charges it at the highest speed that it supports. You get an 18-month warranty from Anker for this mini battery charger.
Highest Capacity Portable Charger
Portable Charger RAVPower 26800 Battery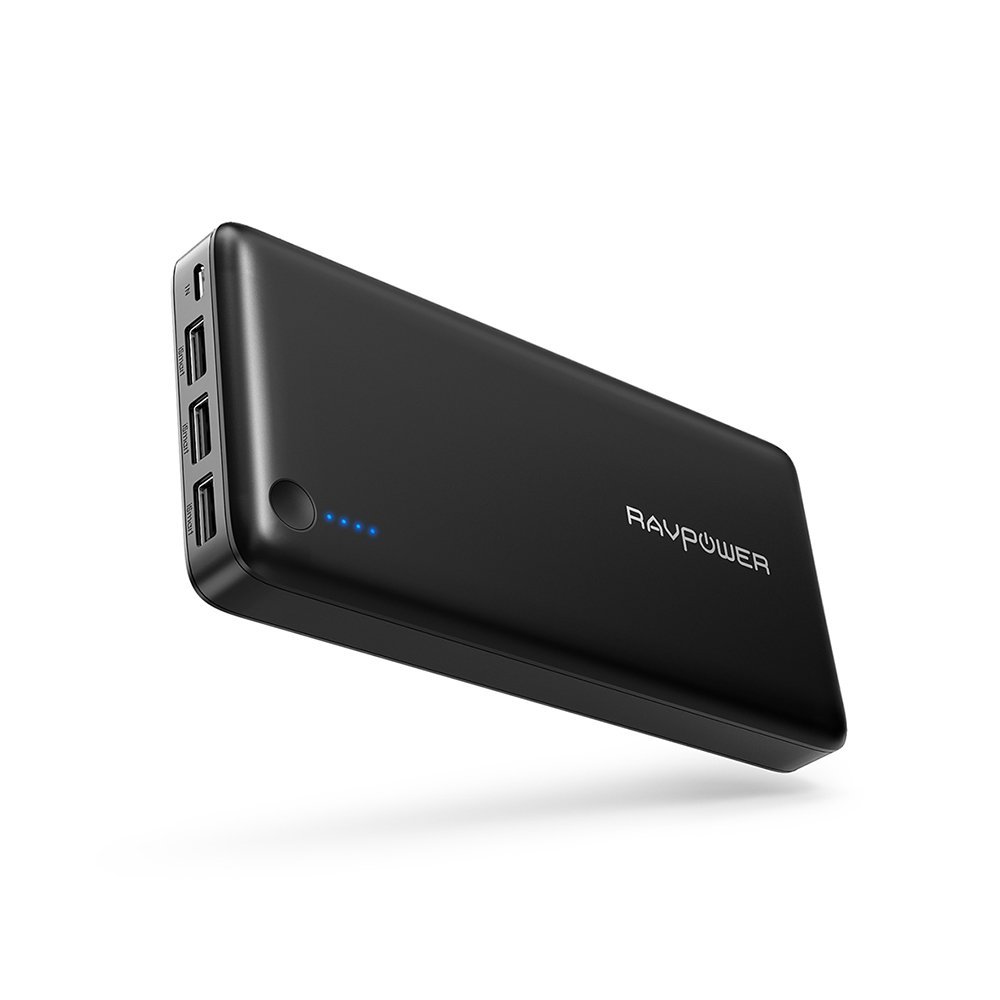 It has a really big battery of 26,800 mAh and you can charge a smartphone six times in a span of 9 days. There are 3 ports that offer a total current output of 5.5 amp. With a 1 amp charger, it refills its energy in 24 hours whereas it takes about 15 hours to charge if a 2.4 amp charger is used. The RAVPower is one of the best portable battery chargers you can own for your devices.
Best And Stylish Portable Battery charger
Power Banks 20000mAh RAVPower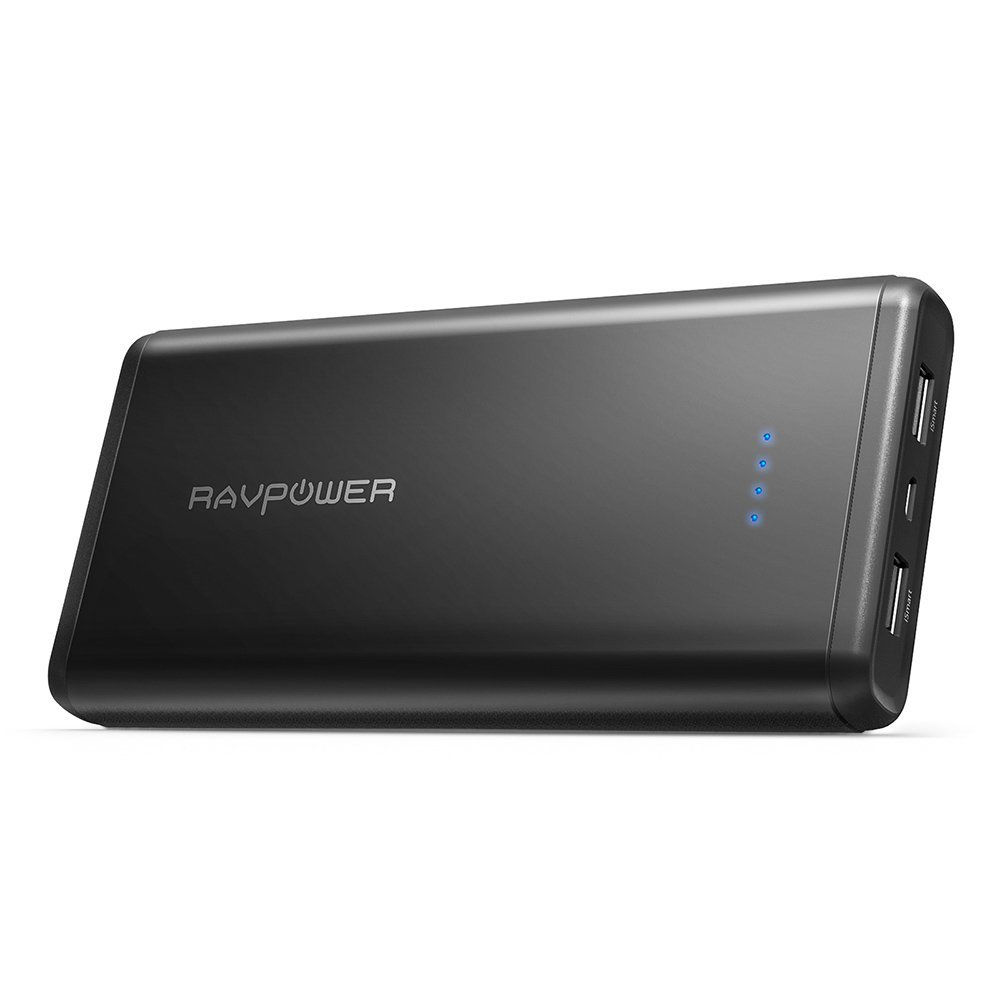 This power bank from RAVPower offers a 20,000 mAh battery and comes in two colors. It fully charges itself in just about 9 hours and offers 5 charges on average to your smartphones. There are three ports located together for convenient charging of 3 devices. With this stylish portable charger for your phone, you don't have to worry about overcharge or voltage surge.
Best Compact Portable Charger For iOS And Android
Poweradd Slim 2 Most Compact 5000mAh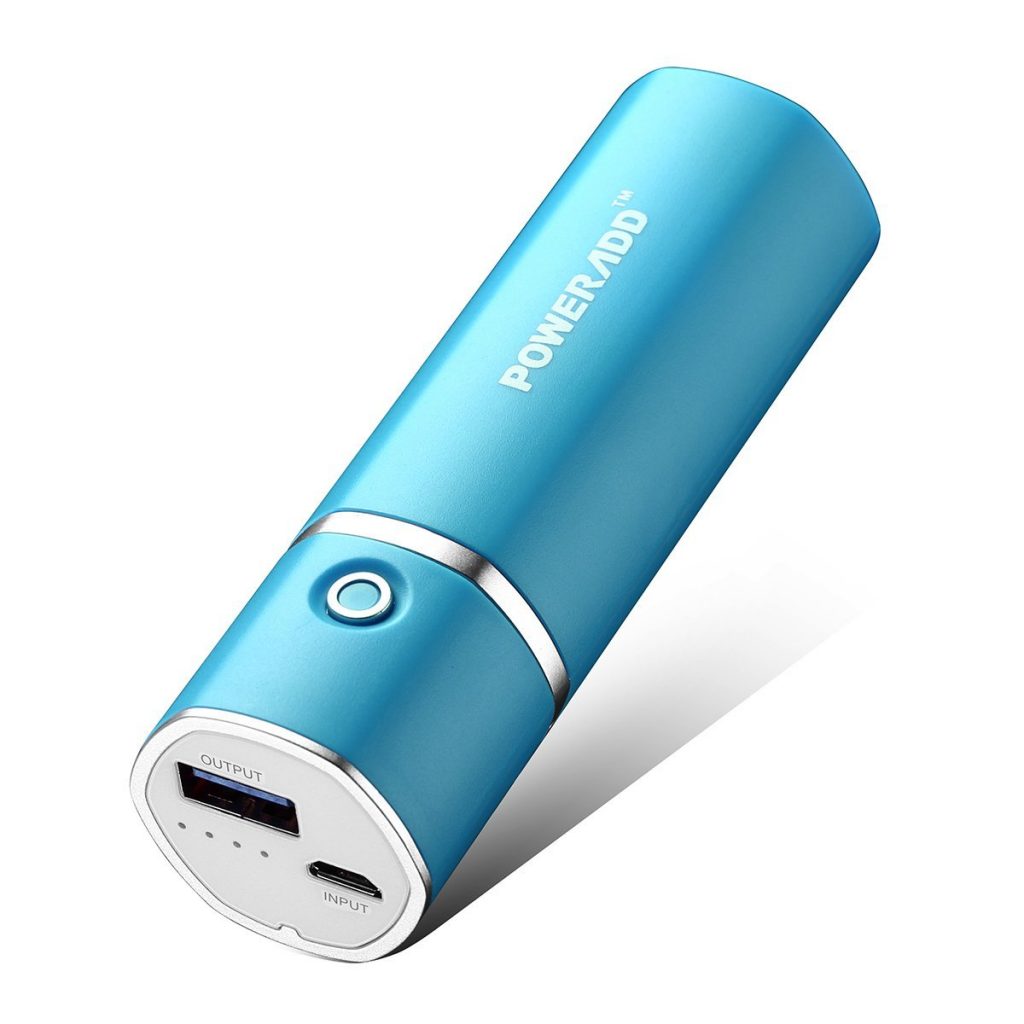 This is a compact charger which has a battery of 5000 mAh and it comes in four metallic colors. Once fully charged it charges up any Android or iOS phone once. Also, get a 2-year limited warranty on the product.
Best Portable Charger With 10 Layer Protection
Yoobao A1 10000mAh Ultra Slim Power Bank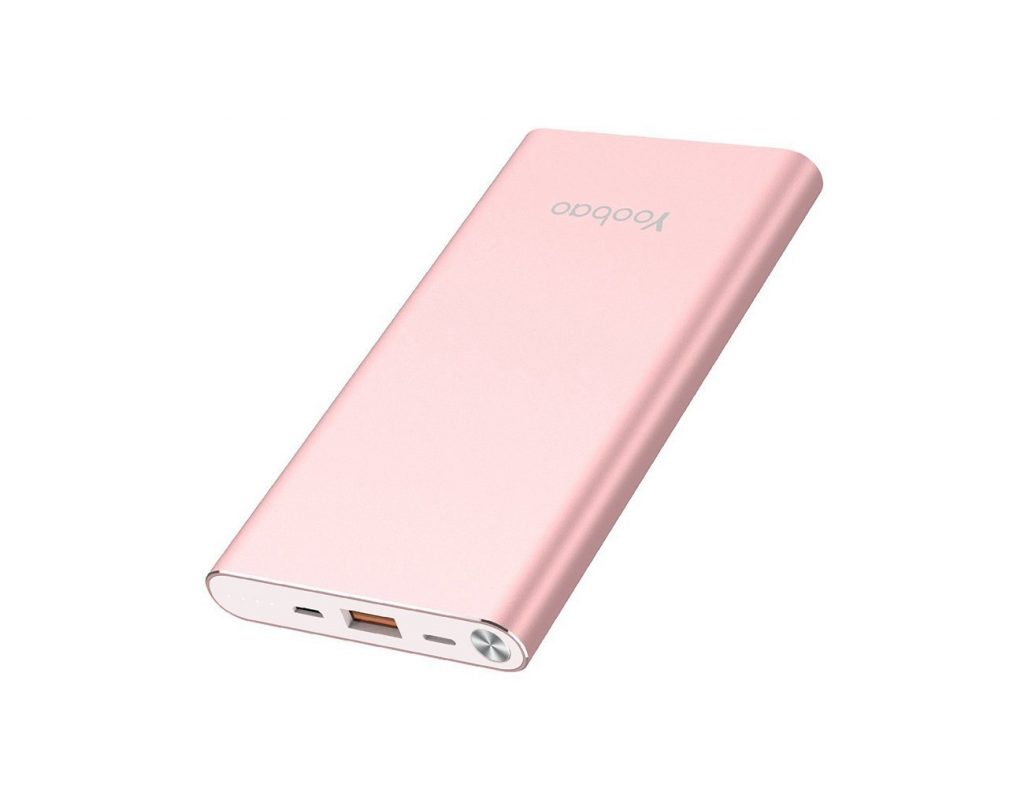 This power bank charges with any micro USB cable. It has a slim look and is also very light in weight. It has A+ li-polymer cells and premium microchips and a capacity of 10,000 mAh. Offering 10 layer protection it saves your device from overheating, overcharging, and voltage surge. There are 5 fantastic colors available.
Best Portable Charger For Camping Or Hiking
Aibocn Power Bank 10,000mAh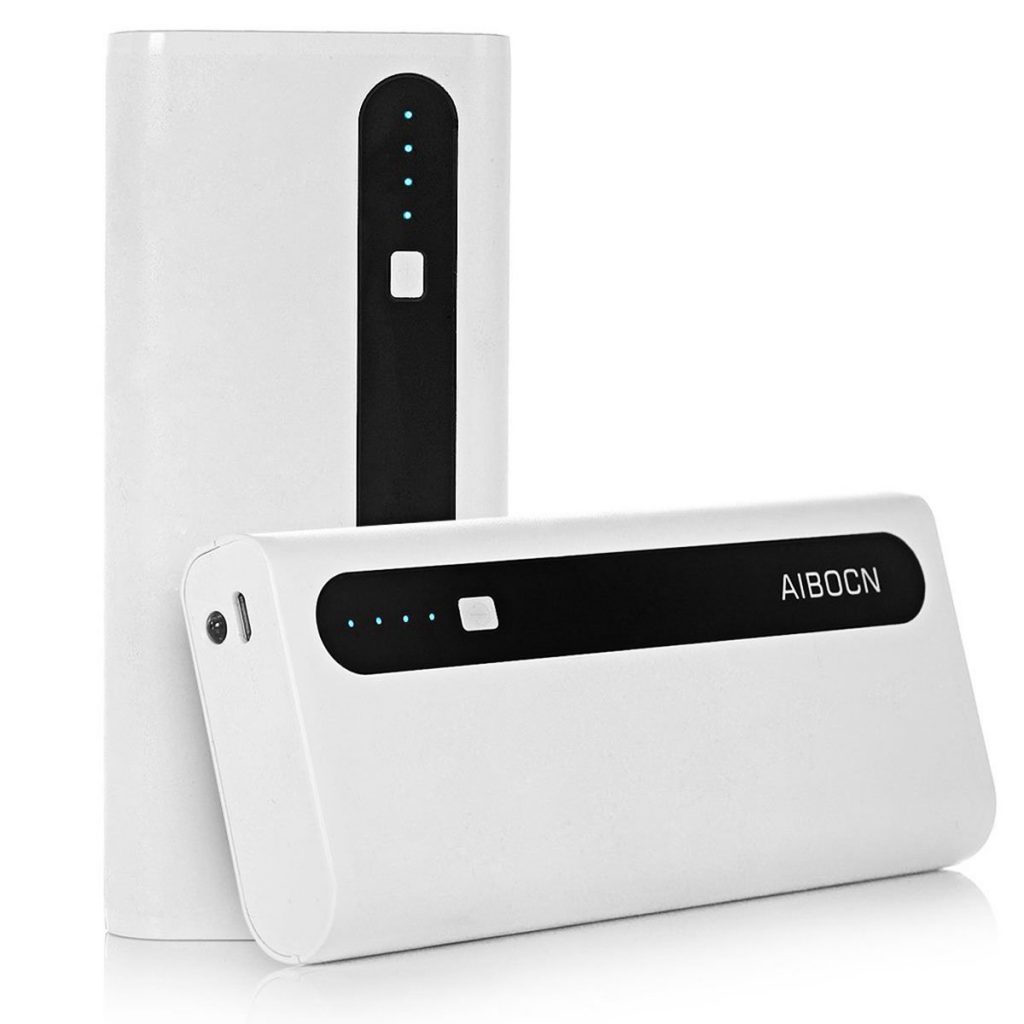 The power bank from Aibcon comes in unique combination colors. There are 2 ports on it and can be used for charging two devices simultaneously. There is a flashlight on it which can be used in an emergency especially when you go out camping or hiking. The power bank serves the need of both a torch and a battery backup device.
Best Portable Charger With Lifetime Warranty
Lumina New 10000 mAh Ultra-Compact Portable Charger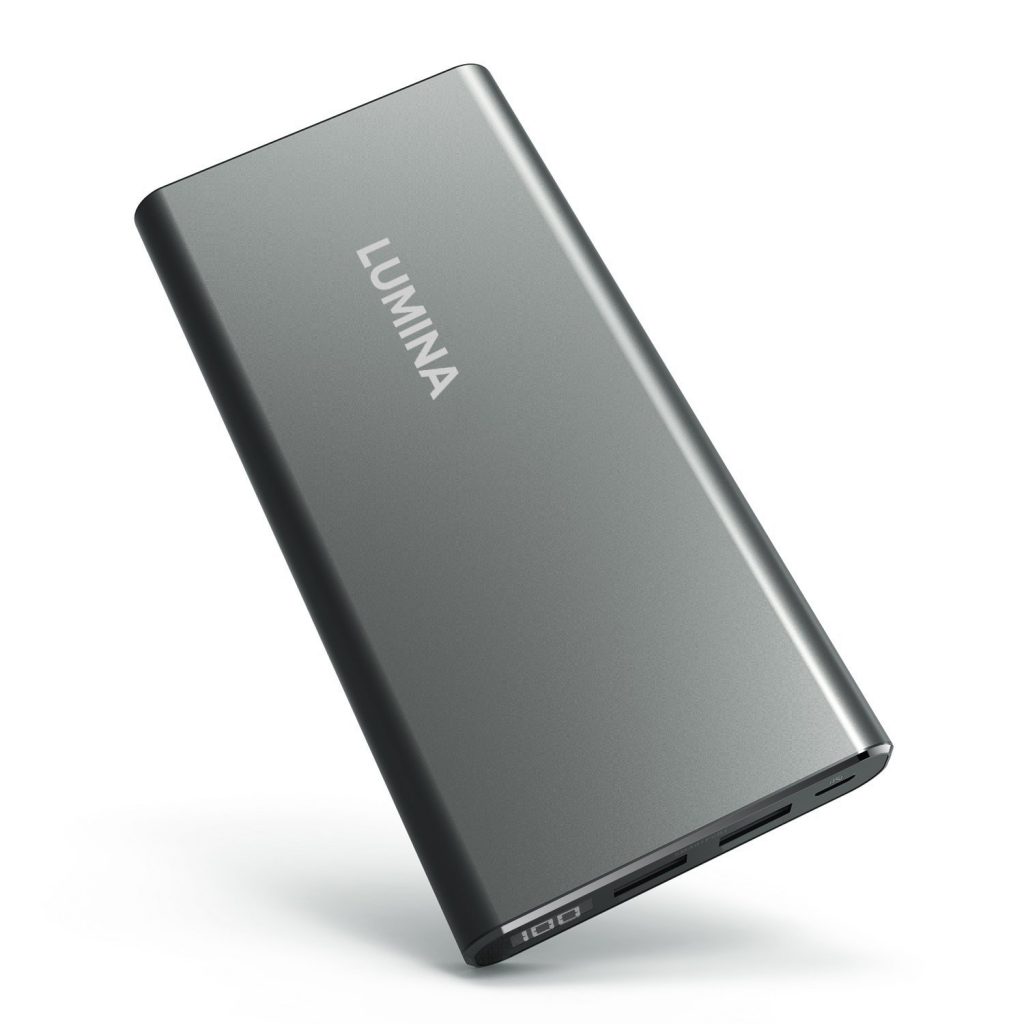 The Lumina power bank has a capacity of 10,000 mAh and has 2 USB outputs of 2.4 amp each. It is compatible with all types of OS devices. You get a lifetime warranty on this battery charger.
See Also: Top best Bluetooth speakers for iPhone X
---