Danger never comes with a warning. During the most unexpected time, it suddenly appears with a huge blow. Nobody
Danger never comes with a warning. During the most unexpected time, it suddenly appears with a huge blow. Nobody ever wants to fall in trouble or getting caught in the middle of a natural disaster. So, it is wise to prepare before it comes. Surely, you have understood what we're trying to say. To be more specific, you need to spend a lot of money, time and energy to provide personal safety and security to you and your family. To prevent this, a simple app on your mobile phone can play a very vital role. The following are the best personal safety apps for iOS.
See also: Best restaurant reservation apps for iOS
Best personal safety apps for iOS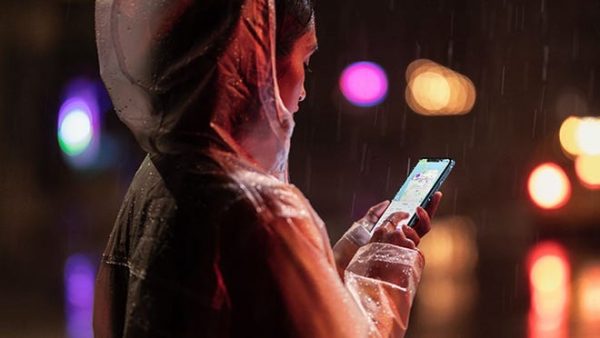 ICE Personal safety app                                        
We enjoy liberty in our life like; Most of us like various activities such as hiking, skiing, rafting, but we can put ourselves in a very dangerous situation where we may need help. Informing friends and family what you're doing before something happens is the best way to cover yourself In Case of Emergency (ICE).
ICE personal safety app comes with popular features like an Instant Message and Delayed Message. Most of the users say the ICE app is also the best women's safety app. To write a delayed message: select contact, give subject as hiking, surfing, etc. write a message, start GPS and select time of sending.
Download ICE Personal safety app
Hollaback!
Hollaback is developed to stop disrespectful behaviors as well as harassments by sharing someone's fearful experiences on street, bus, train, etc. We can stop any type of harassment on the street by using the iPhone. Hollaback! inspires people to stand up against street harassment and unite to face the challenges.
Hollaback app gives the opportunity to take the video or picture of the scene. As a victim of the situation, you may share the incident with the others. In this way, a criminal map will be created to give early warnings and identify the most vulnerable spots or areas. Law enforcement will have the opportunity to take preemptive action to stop street harassment towards women. At present, 21 Cities and 16 countries around the world are using Hollaback!
My Safetipin
My Safetipin uses the data passed by the app users and classifies the areas in terms of safety. If anyone enters one dangerous area My Safetipin will send an alert immediately.
Basing on the different criteria such as the presence of women and kids in the area, availability of street light and availability of public bus, etc, My Safetipin classifies the level of safety for the area. My Safetipin is very effective in megacities rather than in small towns.
Noonlight
the Noonlight app protects you in your home as well on the street. When you consider walking in an unsafe area put your finger on the button and hold it until you're safe. The moment you release the Blue button it will turn to Red and one message will go to the police or your family members. If you reached your home safely, you just need to enter your PIN with four digits.
Noonlight can also be used to get an early warning for fire and medical emergencies. In case of using Noonlight premium, you can enjoy unlimited access to use safety features. There is the possibility to pay through an iTunes account.
Red Panic Button
Red Panic Button is the app used worldwide. Just press the red button before falling in distress or expecting danger. Set a panic number or mail address and the iPhone will send a message using GPS. Red Panic Button requires an internet connection to be able to send a message and determine distress location.
Red Panic Button free features are: Send Panic SMS, Send Panic Email, One Touch Panic via Widget, and Share Panic on Twitter.
---