Even though we have captured a photo with the best camera, sometimes we are not satisfied with the result. Besides,
Even though we have captured a photo with the best camera, sometimes we are not satisfied with the result. Besides, maybe you just want to create a new photo design by combining some of your best photos. That's why the developers create photo editing software. The most popular software for editing photo is Photoshop, but as we know, it's not free. Here, I am going to share the best free photo editing software.
The Best Free Photo Editing Software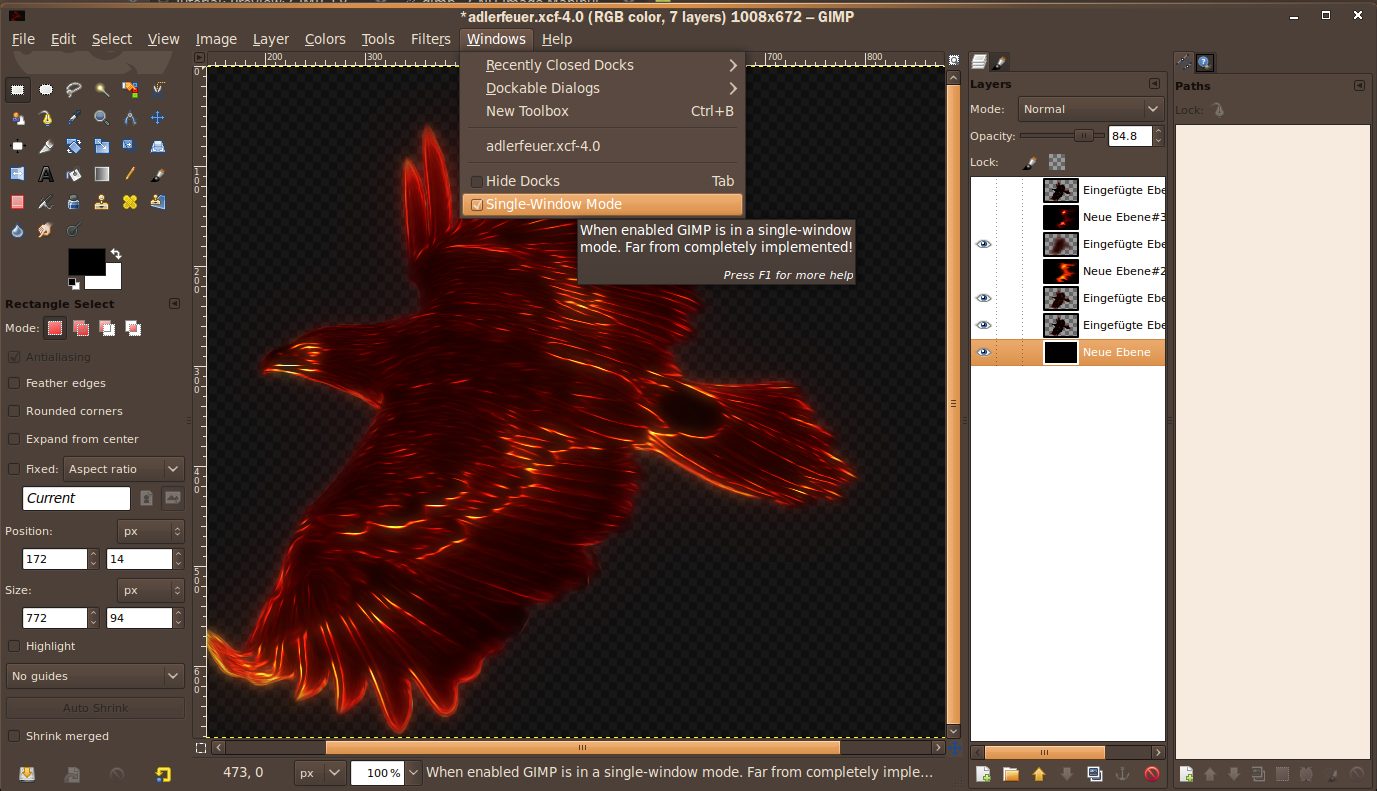 GIMP is the abbreviation of the GNU Image Manipulation Program. It's a free and open-source image editor, which is mostly used by Linux users for years. GIMP has a modern and similar UI with Photoshop with great features inside, such as familiar panels for Layers, Brushes, Tools, and Paths. You can turn off the individual tab like you do in Photoshop. With window mode feature, it has a nice appearance. With GIMP, you can edit a photo from the simple one to pro. The support from many open source community makes it always reliable. You can download GIMP at Mac, Windows, and Linux platforms.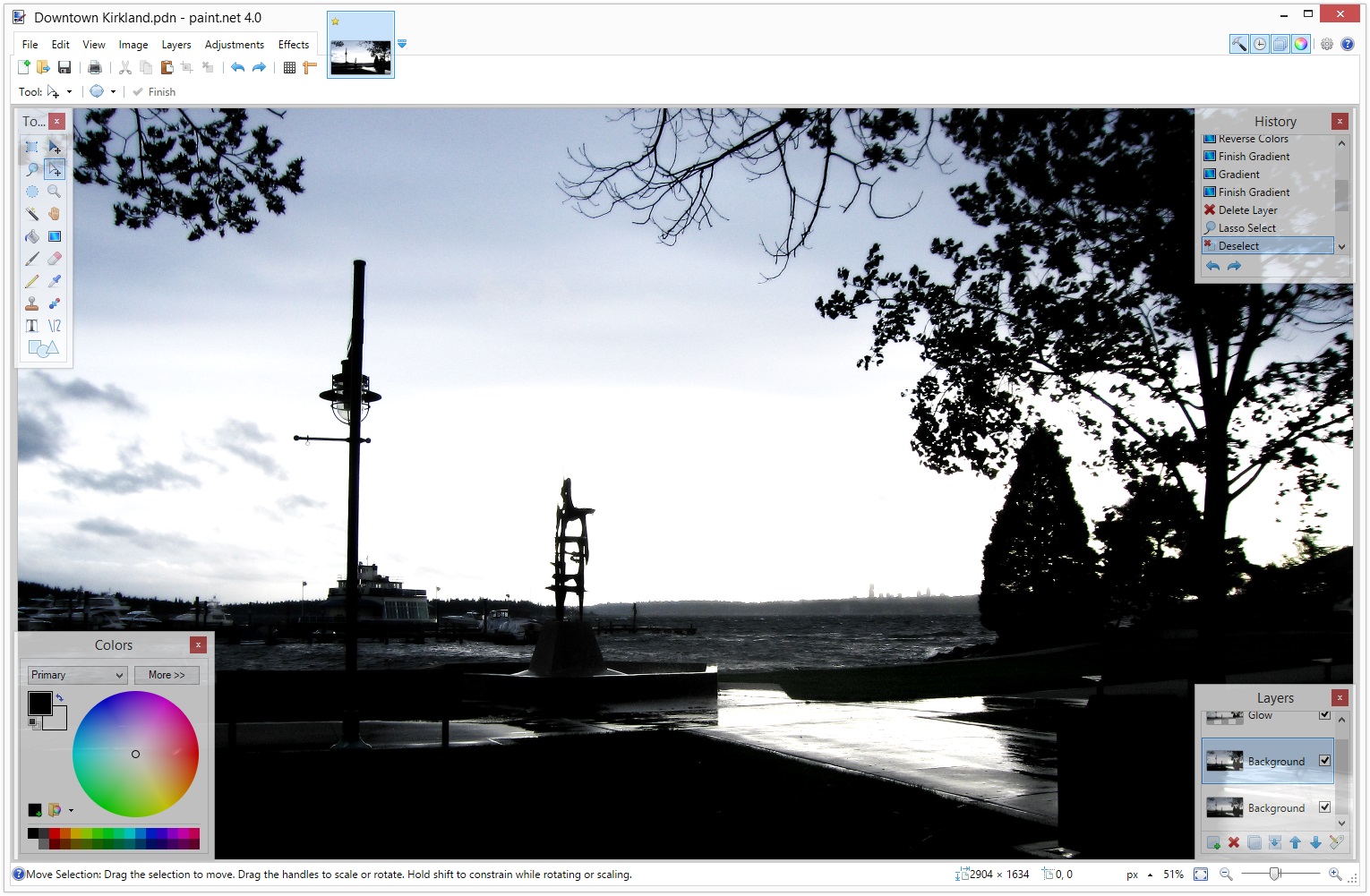 Pain.net is a substitution of the Paint application on Windows. Paint.net looks very simple and intuitive for editing the image with support for layers, unlimited undo, special effect, and more. It looks simple, but, with the additional plugins from its community, it looks great, and many plugins are free. Besides the editing capability, it also has a live document tab to recognize your other works at the other tab. Paint.net is designed well to run on the computer with a minimum specification, such as netbook with an Atom processor. The Paint.net is only available on Windows platform.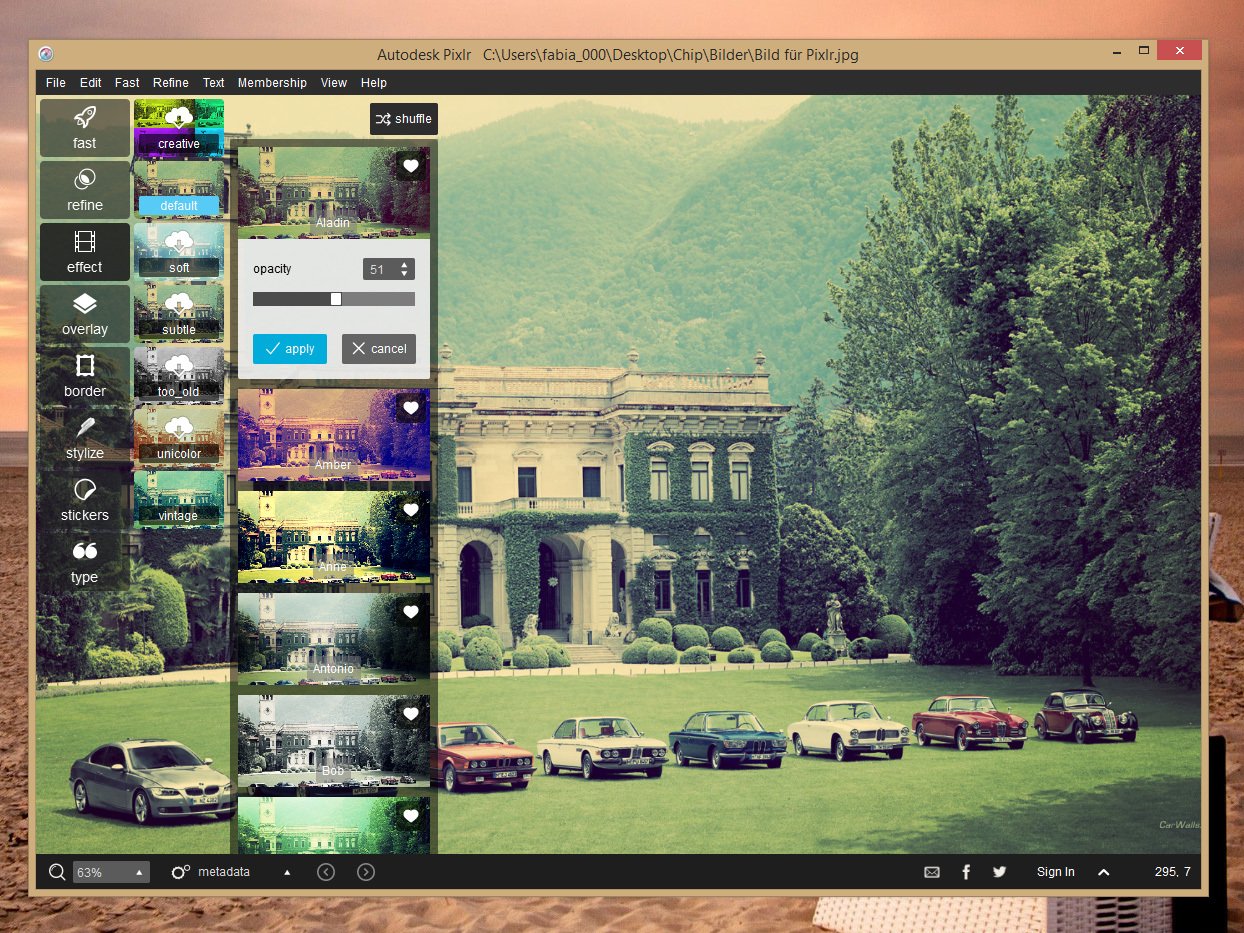 At first, Pixlr was a mobile application with the touch-based interface UI. Now it is available for a desktop platform and still using the same square UI, but it's enhanced for interface pointer mouse and keyboard. Autodesk as the company who creates Pixlr, released  2 editions: a starter edition (free) and pro membership ($1.99/month). The starter edition gives you the basic tools of photo correction. Pixlr is not as great as Photoshop, but it is enough for basic needs. As the derivative of the mobile application, Pixlr is very easy to use and it is also intuitive. This application is available for Windows and Mac as a free app for a starter edition.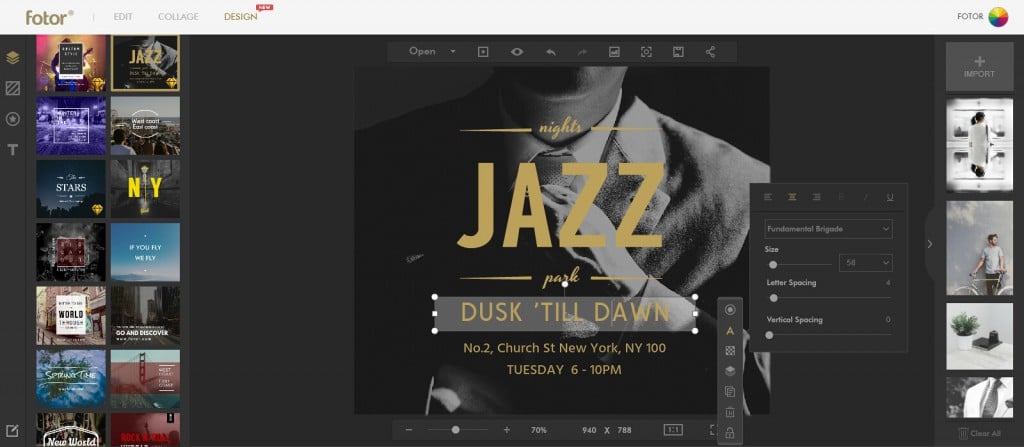 Fotor photo editor is available for the mobile platform, desktop, or you can use it through your desktop browser as a web app. It has a sleek interface and straightforward. It easy to use, and it is much simpler than the other photo editors. With this app, you can edit your photo with almost complete tools. There are over that 90 different effects that can be applied to your photos and over than 30 styles of frames. You can also share your photo to social media directly.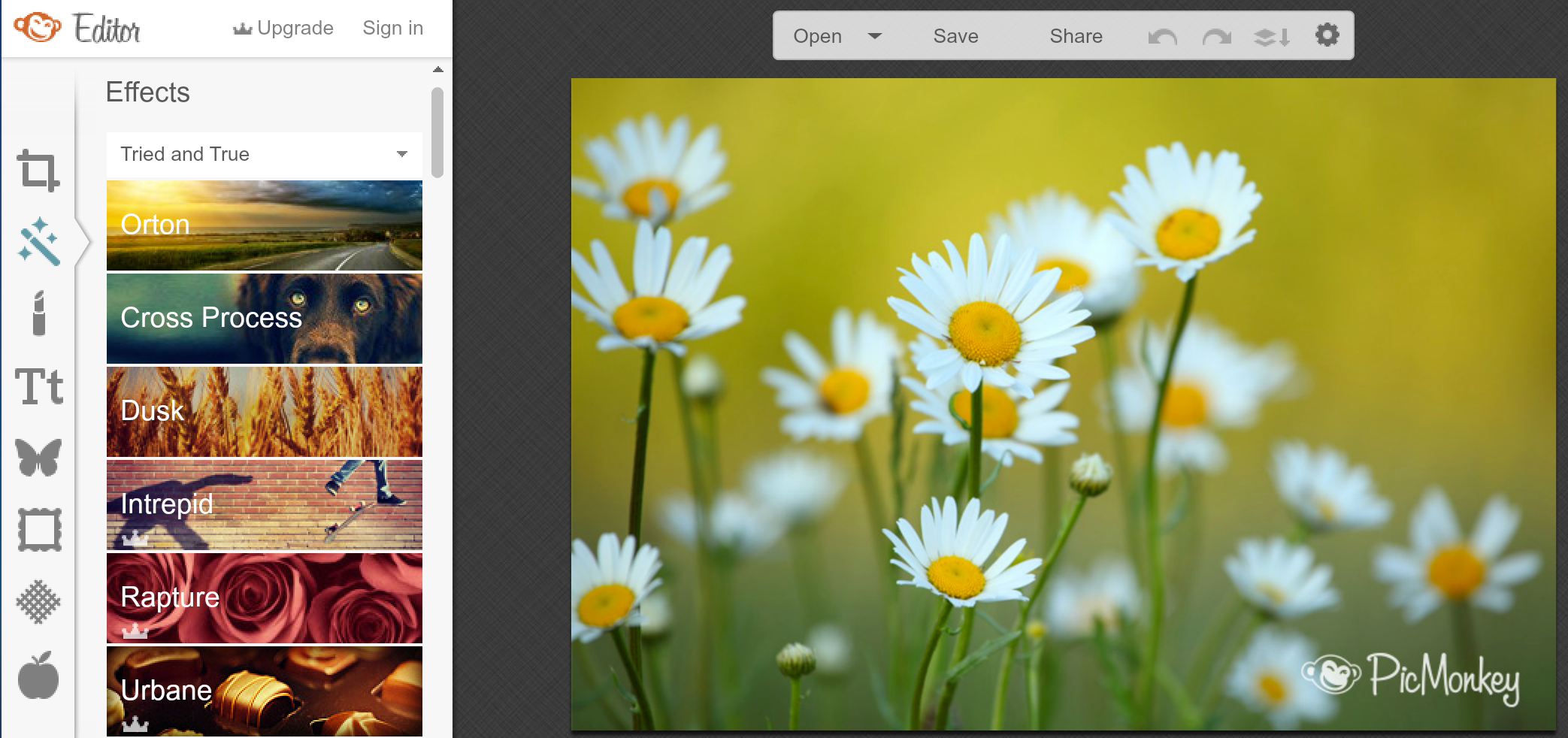 Picmonkey is an online photo editing tool. It's very easy to use. There are 3 main features that you can choose: Edit/Touch up, design, and Collage. With these features, you can make a design from the plain canvas or combine some photos on College menu. It has a simple appearance, with the tools placed on the right side. The use is so intuitive. For example, on College, you can drag and drop photos on the available frame and then edit your photo without leaving the College page. Picmonkey is a free app, but if you want to get the effects, fonts, and more tools without disturbed by adds, you have to upgrade to Picmonkey premium (Royale) for only $4.99/month or $33/year.
If you are looking for a tool with some basic editing options, then Google Photos is a perfect option for you. If you have Gmail account, just go to Google Photos, where you can upload and store your photos to keep them perfectly organized. Besides that, you can edit the images you can crop photos, change the light, color, add filters and more. Google Photos does  not come with tons of editing options and it's not powerful as Photoshop or some other free photo editing software, but it has all the essentials. The basic editing tools are there,  and for many of us, it's enough. It is simple and easy to use. You can use it on your computer, or you can download the app and edit photos on your smartphone or tablet.
Download Google Photos for Android
Download Google Photos for iOS
This is another free photo editing option, that is simple and easy to use. iPiccy includes tons of photo editing options. You can crop the images, resize, rotate & flip, erase the background, and more. There are tools such as shine remover, wrinkle remover, mascara, teeth whiten option, etc. You can add text, create collages, add stickers, add frames to your photos, add all kinds of effects and do many other pretty things. iPiccy is an online photo editor, so all you need to do is go to the ipiccy.com, upload the photo you want and you can start with editing. No download is needed. Make sure to try it out and make your photos even more beautiful!
You may also read: Best Free Mp3 Download Sites
---