Most businesses today require using a computer and those that run on Windows 10 are the most popular. There
Most businesses today require using a computer and those that run on Windows 10 are the most popular. There are many apps for this operating system which are beneficial for business users. Here, we are going to list some of the best business apps for Windows 10.
See also: Top best keyboard shortcuts for Windows 10
Best business apps for Windows 10
Slack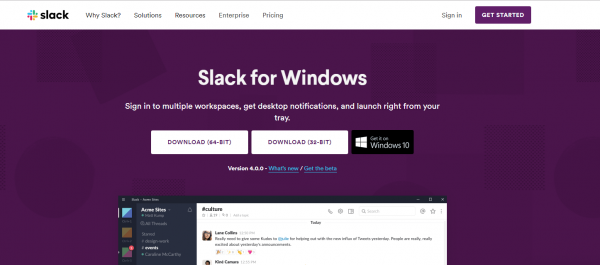 Normally, in the business field, we use email to communicate with the other parties. Sometimes it is not enough. We also get a huge number of mails in a day. To find the important ones can be difficult. Also, you need to sort them out properly to avoid any complication. If you are working a big project then you need to contact people more often and sending emails is not always convenient. Sometimes the chain mails are really difficult to handle. To reduce the complications, use Slack, a chat app for business platform. The team members can chat and share files easily. It is faster than sending an email. You can edit the files and share it with multiple users at a time. It is integrated with Salesforce, Google Drive, Dropbox, etc. It is a free app but for more features, you can upgrade to Slack Standard or Slack Plus with a monthly fee.
Trello Central

The Trello app is for Android users. It also a desktop version called Trello Central. It makes planning work easier. This easy tool is used for collaboration. The interface with boards, lists and cards are very helpful to manage work and projects. You can put all the important information and planned work in the Trello cards. You can make separate sections like to-do list, actions required, complete or doing to manage everything properly. Then you can create files on several boards and share it with the other Trello members of your team. There are options for adding attachments and assigning tasks to team members. You can keep a track of those assigned tasks and the due dates. You can also archive the complete projects.
Dropbox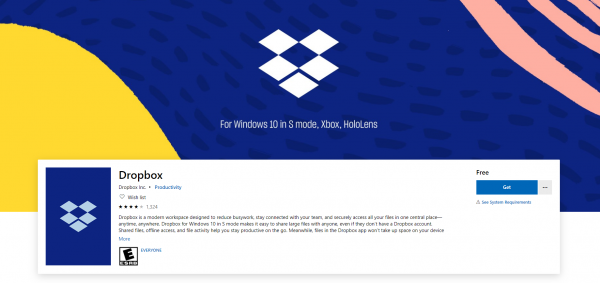 Dropbox is a platform with a cloud storage facility, where you can store and manage all your work files as back up and access it from anywhere. It is very secure and you can share it with others as well. The best part is, no matter on which device you save the file, you can access it from another type of device. For example, if you save it on a mobile phone you can later access it from a PC or tablet. So, you can easily work from home without any hassle.
Invoice 360

This app is used for creating and processing invoices. There are many types of invoice templates where you can put the customer's information. You can directly shift information from the address book as well.  There are options for creating an inventory list and adding anything quickly. After that, just print it or send an e-mail with the attached file to the customer.
TeamViewer

If you are working from home and need access to your office computer, then TeamViewer is there to help you. This app is used for providing remote access to a Mac, Windows, and Linux operating system. Even if you are in a different country, still you can get access. There are options for multi-platform access, scheduling, and web-conferencing. It is a free app.
Microsoft To-Do

This app is for keeping a to-do list and organize note-taking. You can add any information quickly. There is a feature for syncing data for more than one device. It is also synced with Microsoft Outlook. You will get important suggestions for your task and easily set the meeting schedule. It is super easy to use.
Translator

If you have an international client who is not so good in English, then this app will be helpful to translate texts, voice and camera shots. It has the feature of translating 51 languages. You can join a conversation or start a new one directly through Cortana. You can also pin your translations and save them for later.
---